Chris Moling and his nephew, Kenneth Hanning, have an easy rapport.
They tease one another, give each other a hard time as guys do with friends.
But it wasn't always like that.
When Hanning, 33, was a kid growing up in Inverness, raised by a mom with serious health problems — Moling's sister — nephew and uncle weren't particularly close, even though they lived in the same town.
"Back then I knew he had some developmental issues, but I wasn't aware of them," Moling, 56, said. "I saw Kenneth every once in a while, but I was busy living my life, traveling for my business and on the road two weeks out of the month."
By the time Hanning was in high school, he had become adept at manipulating his mom.
"I could make her let me do things that Chris would never let me do," Hanning said.
His mom would fall asleep early and Hanning would be out late riding his bicycle all over.
Then one day Hanning's mom had a parent-teacher conference at Citrus High School that she couldn't make and asked her brother if he would go.
"It was at that meeting when I realized that Kenneth had disabilities, and also that he wasn't being challenged," Moling said. "I was stunned — there was no educational plan — he cleaned the lunchroom and was basically a janitor. No math, no English, and I was outraged."
That's when Moling began getting involved in his nephew's life, and shortly after Hanning graduated he went to live with Moling, which was a disruption of both their lives.
"With my sister's health, she couldn't manage him anymore," Moling said. "And he fought me hard at first, going from 'with Mom I can do whatever I want' to having rules and expectations. For the first two or three years our entire focus was on basic life skills, brushing your teeth, wearing deodorant, putting on clean clothes every day."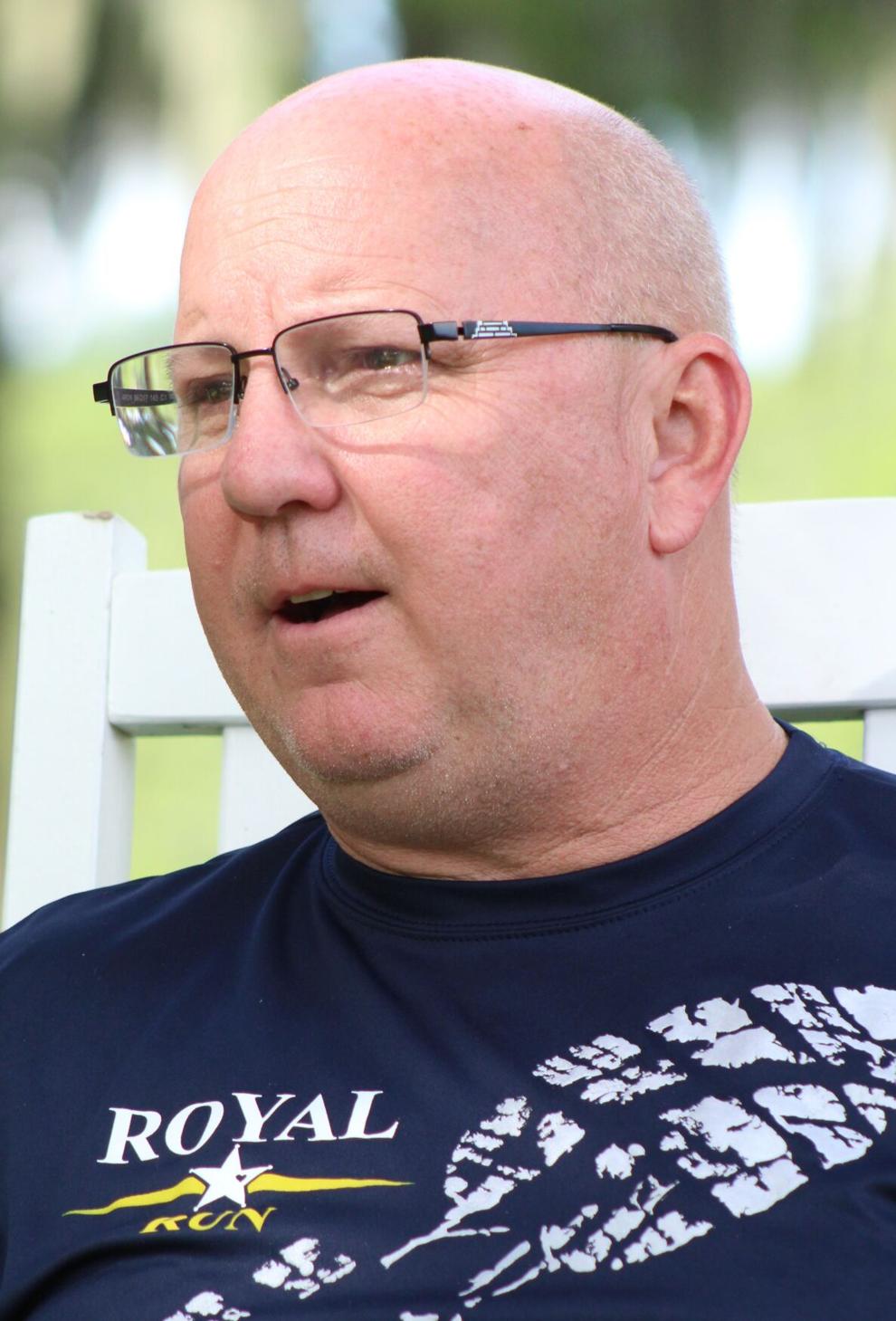 Moling said also at that time he had a girlfriend who worked part-time at the Key Training Center and she helped work with Hanning, who was enrolled at then-Withlacoochee Technical Institute in their program for developmentally disabled adults.
What Moling didn't know and wasn't prepared for: The program at WTI ended when the person turned 21.
"Yeah, WTI called and said he would be out in 60 days and did we have a plan? No, we didn't have a plan, and he wasn't ready to live on his own," Moling said.
Although Moling had known about the Key Training Center and had been involved with the annual Run for the Money as a runner, he said he didn't realize that his nephew would qualify for the organization's services.
"Most people's perception of the Key is that most of the clients are in wheelchairs and need constant supervision. Some are like that, but it's a whole spectrum and Kenneth is on the high end of it," he said. "He doesn't need to live in a group home or be monitored 24/7, but he does need help."
While still at WTI, Hanning had tried working at various jobs in the community — Publix, a lawn service, cleaning at Citrus Memorial Hospital.
But he didn't last long at these jobs.
Now that Hanning is with the Key Center, he has a "job coach" who acts as a go-between or advocate for him with the employer.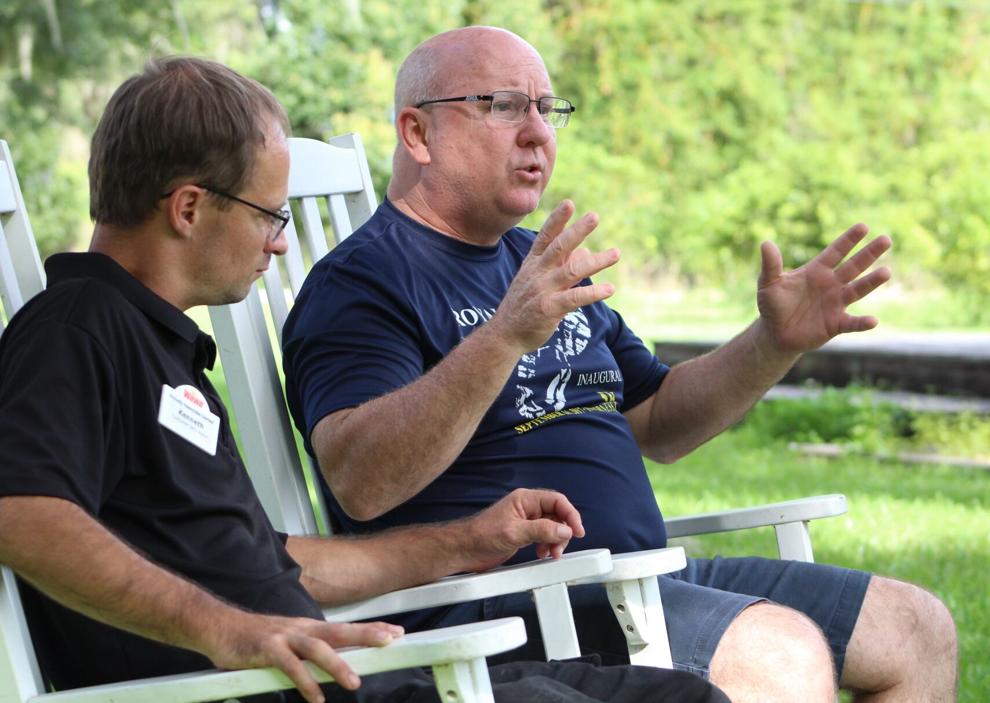 "What that does, it helps the employer be more understanding of how to work with him," Moling said.
As an example, Hanning is incredibly capable. He drives, he can take a motorcycle or bicycle apart and put it back together, he works as a DJ and can do any number of tasks he's asked to do.
But if someone tells him to do more than one thing at a time, he will remember only the first thing and not comprehend anything after that.
However, if he's handed a written list, then he's fine.
Also, he thrives at a job when he can interact with people and hates jobs where he's isolated; that's been a problem for him in the past.
A Key Center job coach will know this about a client and be able to explain to the employer how the client understands things.
"When I first started at Wawa (his current job), the job coach came every day," Hanning said. "She followed me around and saw what I did. Now she only comes once in a while to see how I'm doing."
Since Hanning has been a part of the Key Center, Moling has gotten more involved and now serves on the board of directors.
The two men still share a house and regularly spend time together.
Moling, a race director, brings Hanning to nearly every run as part of the crew, setting up, working the race.
"I'm closer to him now," Hanning said of Moling. "I'm an adult now and it's more like friends. He's still always there for me."
Moling said the Key Center is both their current and long-term plan.
"My mother is (getting older) and my sister is in poor health, and there's no one else, so if I die, what happens to Kenneth? The Key is our plan," Moling said. "The endowment will go to the Key and they'll make sure he has a place to live, somebody to check on him, make sure he brushes his teeth. They'll be there as his safety net.
"I love the Key Training Center, and I think a lot about how important it is and the role they play. It scares me to think what would happen to all those people if the Key was no longer," he said. "Without the Key, where would these people go? Some would go back with their families, but others would be institutionalized or end up homeless, and that would be a devastating impact on our community."