Citrus County School District officials are keeping eyes on Florida budget proposals they say will could put district coffers deep into the red.
During a school board budget update Tuesday, board member Thomas Kennedy brought up concerns of how proposed state mandates to increase teacher pay and school district contributions into employee retirement funds could hurt the district financially.
State lawmakers have been working to implement Gov. Ron DeSantis' mission to raise minimum teacher pay to $47,500.
There are roughly 860 Citrus County educators not meeting that mark. Depending on how much state funding it gets, the district might have to chip in up to $6.5 million to give its teachers the raise, Tammy Wilson, district director of finance, said on Wednesday.
Additionally, legislators are requesting school districts statewide put more into the Florida Retirement System (FRS), chipping away at what they get through base student allocations — money the state pays districts per full-time student.
While senate and house budget proposals increase base student allocations $40 and $50, respectively, their demands for future FRS contributions from districts could have Citrus County's looking for between $460,000 and $620,000, Wilson said.
"We could be talking millions and millions of dollars Citrus County will have to find in our budget," Kennedy said Tuesday. "I don't remember a time when we had to come up with that amount of money, and we've had some tough years.
"This could end up being really devastating," he added, "we're going to have to look at some tough things."
District Superintendent of Schools Sandra "Sam" Himmel said Tuesday they're awaiting for final numbers from the senate and house's joint budget conference report to be released later this legislative session, which ends March 13.
In the meantime, Himmel said, district staff will present the board with funding strategies to workshop.
"It doesn't look good," Himmel said. "It's going to be hard to meet those mandates."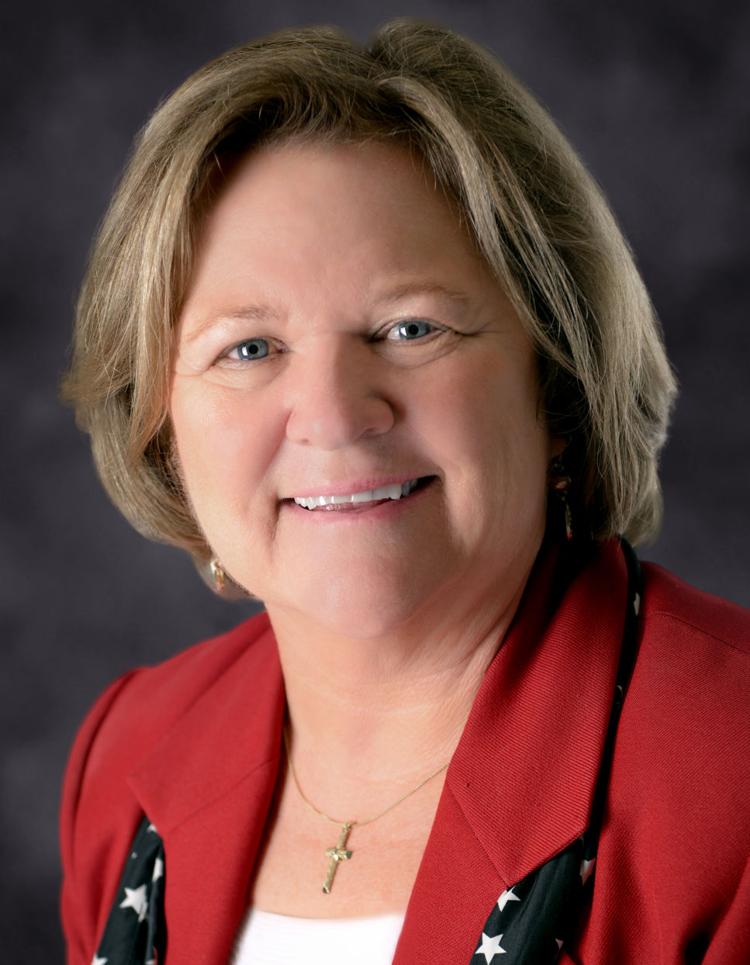 School board members are supportive of measures seeking to boost teacher pay, but are looking to the state to help with sustainable funding for new and veteran educators alike.
House leaders want $500 million of its $650 million proposal to reach a $47,000 pay mark, with the remainder going to school districts for salary negotiations.
Under the senate's allowance, the district would get $2.132 million for minimum salaries; the house affords the district $2.666 million.
Senate and house implementation bills, Kennedy warned, could further restrict how the district can spend state funds.
In other action, the board:
• Voted to approve a $20,000 annual lease agreement over the next 5 to 10 years with Enterprise Fleet Management to phase in newer vehicles into the district's aging white fleet of roughly 100 vehicles, some of which were manufactured in the mid-1980s.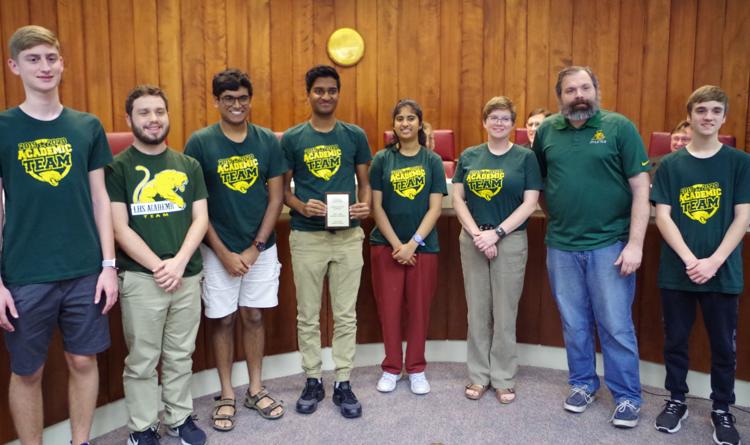 • Awarded a plaque to the Lecanto High School Academic Challenge Team for the young varsity intellectuals nabbing first in its regular county season.
• Were also introduced to the district's six-student academic team, which will compete at the 35th annual Commissioner's Academic Challenge in April at the Disney Yacht Club Resort. Students have a chance to win one of six $1,000 scholarships.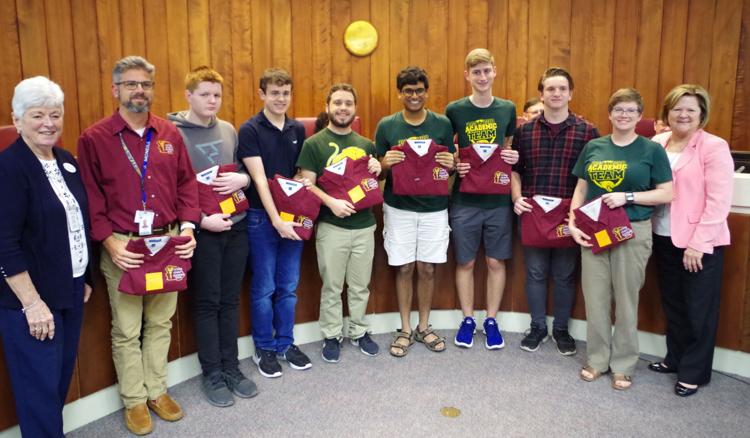 Members of Crystal River High School's club, Students and Teachers Against Cancer (STAC), invited the school board to the Nature Coast Cancer Crusader's, "It's all about the cause," cancer walk from 3 to 11 p.m. at Lecanto High School, 3810 W. Educational Path, Lecanto.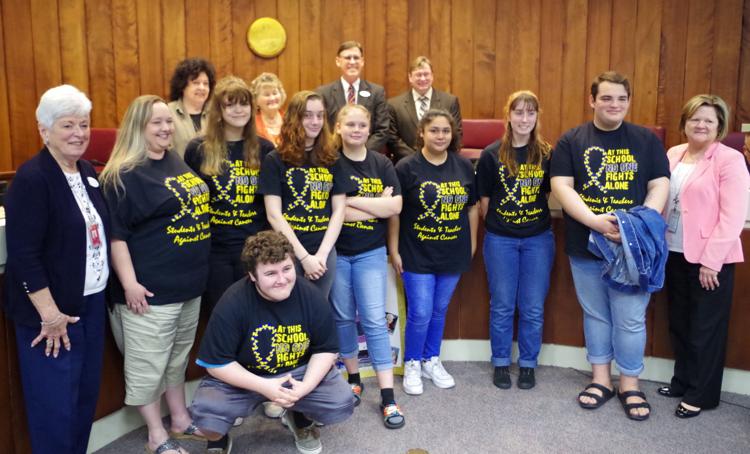 STAC and its 15 members, led by Crystal River High teacher Rachel Miller, have raised more than $1,200 in about two years to go toward battling cancer.
"I'm honored to be in STAC club to help people get through what my mom and I went through," high school sophomore and cancer survivor Avery Ralston said. "Our club will continue to unify with even more youth to create a domino effect that will make this world a better place."