In the next year and a half, the Federal Emergency Management Agency will adopt a new flood map for Citrus County that shows an increase in expected flood levels and adds more properties to a high-risk flood zone.
For some homeowners, that will mean buying a flood-insurance policy. For others, it could mean additional renovations to their home or elevating the structure in order to keep it safe or keep their insurance rates down.
Here are some questions and answers to help better understand the basics of the change and what it means for affected homeowners:
Citrus County has thousands of property owners living in a FEMA flood zone on its coast. However, FEMA is implementing a preliminary flood map for the county that would add roughly 3,800 lots to a flood zone or increase current zones' base flood elevations — the lowest height floodwaters could reach — up to 7 feet higher in some places.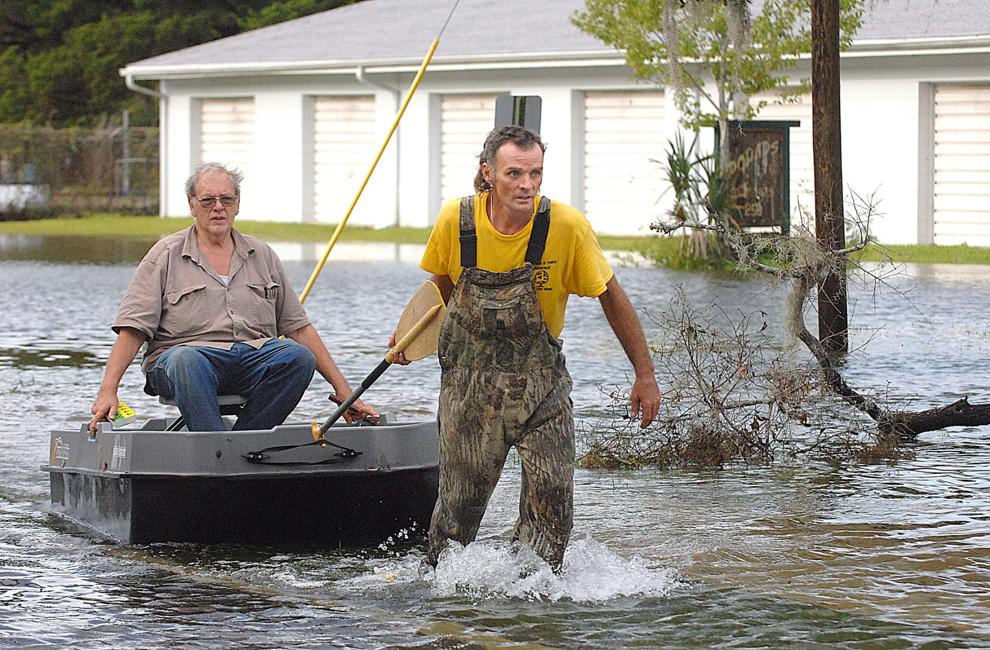 Affected property owners might either have to get flood insurance or consider what they can do to get and keep low premiums, depending the degree of flood risk and how structures are constructed to lessen flooding.
Citrus County has FEMA's current and preliminary flood maps available online at tinyurl.com/y6rbe83c.
WHAT'S A FLOOD ZONE, ANYWAY?
Being in a flood zone is not just blanket designation.
There are different levels of flooding dangers associated with owning property in either a Special Hazard Flood Area (SHFA) or a moderate- to-low-risk area, which have predetermined flooding levels calculated from base-flood- and ground elevations.
Being in a SHFA or high-risk flood zone (typically located further west) means it has a 1 percent chance of flooding each year — also known as the "Hundred-Year Flood."
Moderate- or low-risk areas (Zone X) are locations with less than a 1 percent chance of flooding a year.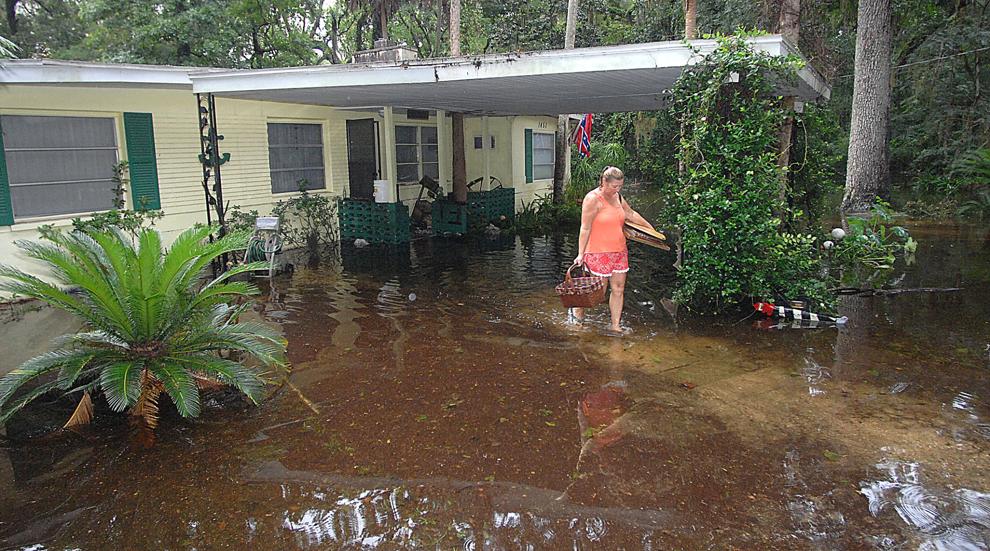 However, FEMA is saying there are additional flooding threats for SHFAs closer to the Gulf: wave action.
As a storm's winds push water onshore, the velocity or speed of the waves adds another layer of flooding that also puts damaging pressure against structures, thus putting them at risk.
FEMA defines wave action into two zoning categories: one that sees waves of at least 36 inches high, and other that has waves between 18 and 36 inches high.
FEMA's flood program mandates a set of building code requirements for each of these zones to help reduce flooding, putting owners, insurers and local building officials at ease.
But sometimes, opportunity, time, and hydrologic and geologic conditions force FEMA to remap and rezone.
THE NEW MAP PUTS ME IN A FLOOD ZONE; WHAT SHOULD I DO?
If your property will be moving from a Zone X to a Special Hazard Flood Area under FEMA's preliminary map, flood insurance is required if you have a federally backed lender — and now's the time to start looking at policies.
Reaching out to your insurance agent is the first step. FEMA says newly-mapped SHFA buildings are eligible for lower premiums, but the most important thing to do is buy insurance before the new Flood Insurance Rate Map, or FIRM, is put in place — known as a preferred-risk policy — saving you more money.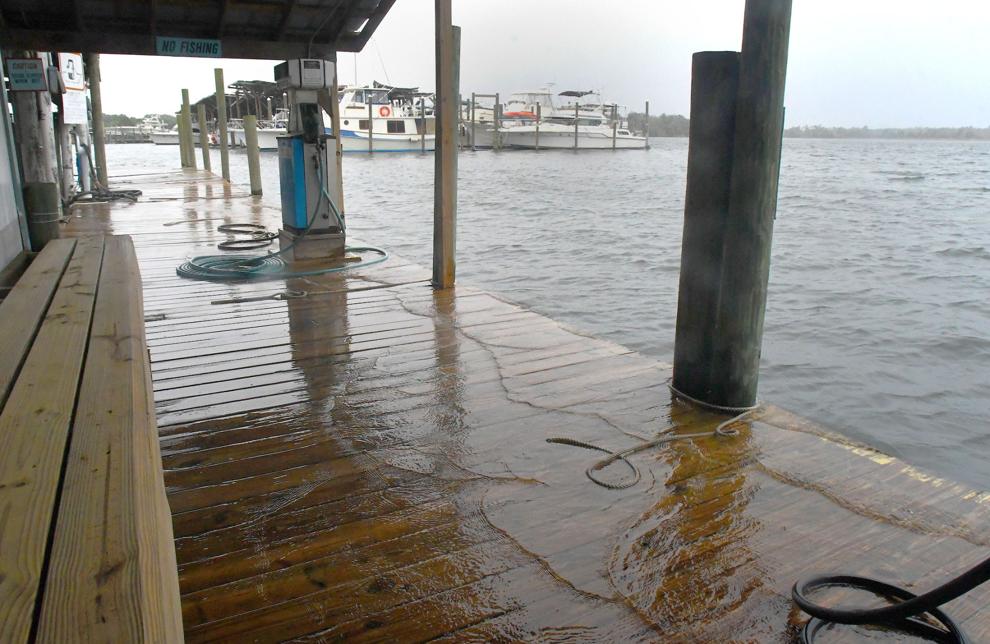 These lower premiums will remain at the same rate for the first 12 months after a map change, and will increase no more than 18 percent each year after.
If a building is sold with that same policy intact, that low rate can be transferred to the new owners.
WHAT IS A FLOOD INSURANCE RATE MAP (FIRM)?
FEMA officials create FIRMs to show how vulnerable areas across the U.S. are to flooding.
FIRMs are part of FEMA's National Flood Insurance Program and map out zones of various flooding risks to help building officials, insurance adjusters and property owners figure out if construction codes or flood-insurance policies need to be added or changed.
In exchange for adhering to and promoting FEMA's program and its flood-proofing development requirements based on these maps, communities get access to affordable insurance rates for their citizens.
THE NEW MAP SAYS I'M AT GREATER RISK. WHAT DOES THAT MEAN?
If you're a policyholder who's built to code in compliance with the current flood map, FEMA's grandfathering allows you to have your insurance rate under the new map based off your previous zoning, leading to savings.
In most cases, your insurance agent will ask for an elevation certification to accurately rate the policy under the new map. Reach out to your insurer for more answers.
These policies can also be transferred to buyers of your property.
DO I NEED INSURANCE IF I'M LEAVING A HIGH-RISK FLOOD ZONE?
Your mortgage lender might still require you to have a policy, but you can change your existing SHFA premium to a Preferred Risk Policy, which could entitle you to a refund for the price difference.
HOW ELSE CAN I GET MY RATE DOWN?
Retrofitting your building with flood-resistant measures, elevating the structure during a work job, and raising outside electrical units can all contribute towards a lower premium.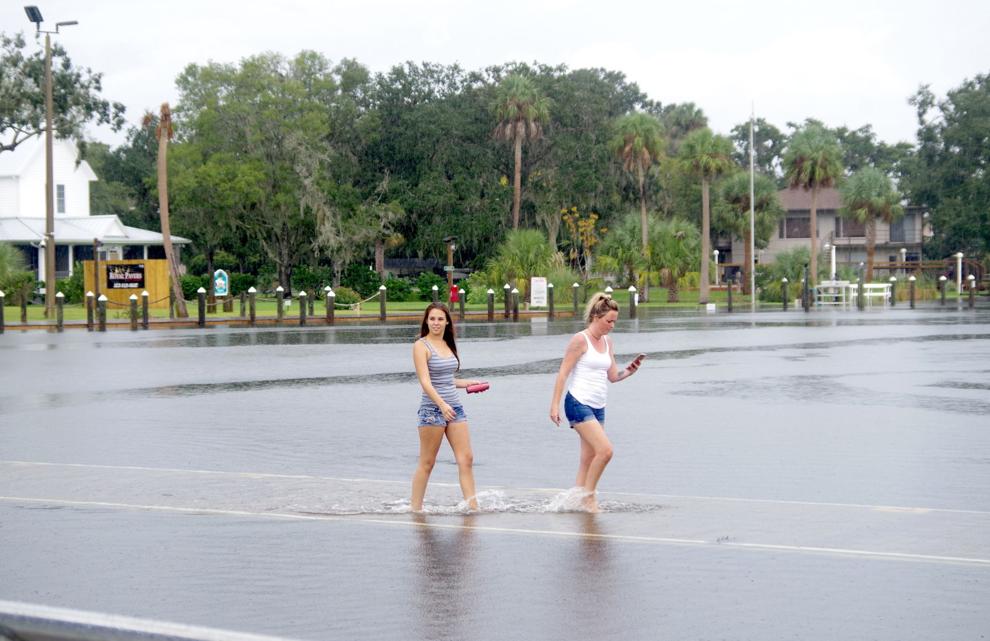 FEMA does limit the amount of renovation or rebuilding done to a structure if it's currently below base flood elevation and not compliant with codes within a SHFA. Work cannot exceed 50 percent or more of a structure's value.
You can also consider increasing your flood insurance deductible — the amount paid out of pocket by policyholders to cover a claim before being covered — to a maximum of $10,000, resulting in a 40 percent discount.
Be cautious about opting for a higher deductible. Not everyone is financially able to handle that, and some lenders might not allow it.
Since 1984, the Citrus County Building Division has also made efforts to reduce its citizens premiums 25 percent by voluntarily enrolling in the Community Rating Service, or CRS.
This program recognizes communities that enact floodplain building codes that go beyond the minimum requirements set forth in FEMA's national flood program.
Citrus County's compliance with the CRS now earns its residents and business owners 25 percent lower premiums, saving them an estimated $2.5 million a year.
WHEN WILL THESE MAPS GO INTO EFFECT?
It's expected FEMA will adopt the map in the fall of 2020, give or take, after the agency introduced its preliminary FIRM to the county last October.
Since then, local building officials have been revising it and notifying impacted property owners about impending changes.
There will be a 90-day period — yet to be determined — beforehand for the public to appeal how FEMA designated one's property.
Be warned: FEMA does not consider opinions or feelings when someone is appealing its flood zones. There must be scientific, empirical evidence that shows a change in surveyed ground elevation, for instance, that would mitigate flood levels.
Those who think FEMA mislabeled their lot in a high-risk flood zone can also submit a letter of map change, requesting an official flood zoning determination.
HOW DOES FEMA DEVELOP THESE MAPS?
FIRMs for Citrus County are based on periodic studies looking at soil absorbencies, ground elevations and the Gulf of Mexico's depths. 
FEMA wants to find out what the effects of local coastal flooding — or storm surge — could be when and after it comes ashore.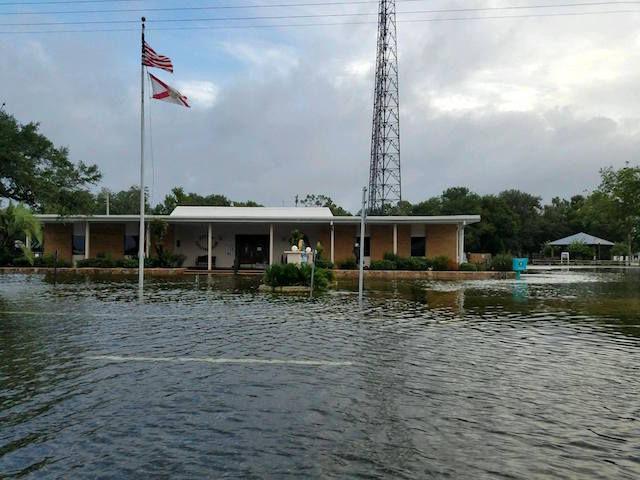 This data is then turned into computer-generated simulations of where and how Gulf flooding could impact parts of the county, which FEMA uses to draw out the borders of its flood zones.
FEMA map specialists are on call to answer more specific questions. They can reached by dialing 877-336-2627.