Editor's Note: This story was updated to show the correct title of Crystal River's Three Sisters Springs Center.
Three Sisters Springs has some changes to show off.
Several projects for the popular wildlife refuge in Crystal River were checked off the to-do list: a paved main road, hardened nature trails, a new entrance booth and restroom.
Workers still have a few final touches to make before they can sign off on the first of three rounds of improvements for the 57-acre property surrounding three pools of crystal-clear spring waters.
"We should be ready by manatee season," Joyce Palmer said about the mid-November deadline.
Palmer manages the U.S. Fish & Wildlife Service's (USFWS') Crystal River National Wildlife Refuge Complex, which encompasses Three Sisters Springs per an agreement with property co-owners, the Southwest Florida Water Management District and Crystal River.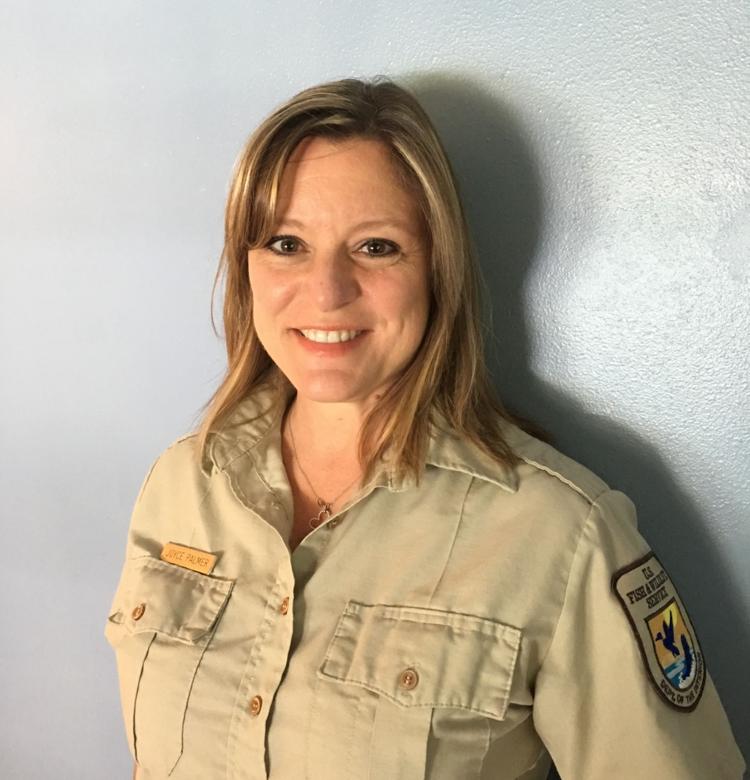 "I'm excited because I want people to enjoy what we have here, and enjoy the amenities we were able to put in," Palmer added. "I like to see people enjoying that."
Certain facilities, like the restrooms and water fountains, are closed for further notice due to COVID-19, Palmer noted.
As part of an updated management contract, the USFWS was tasked with completing certain enhancements to the property within timeframes divided into three tiers.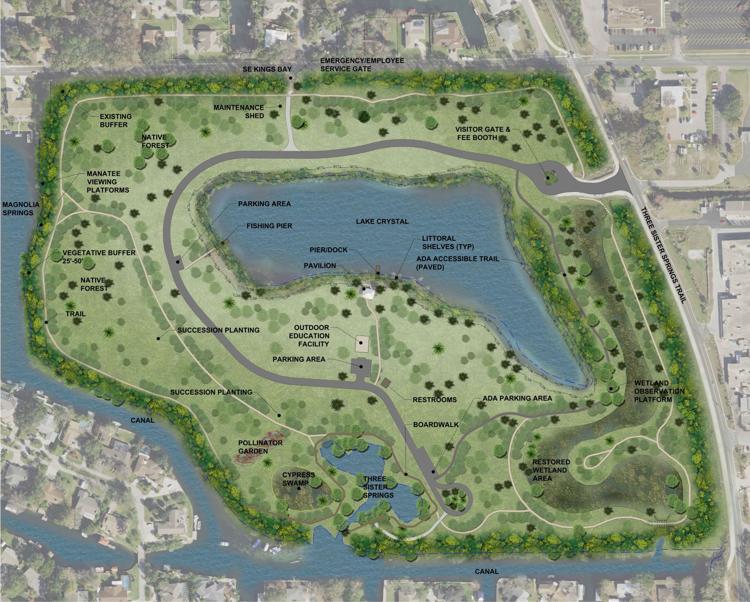 A Three Sisters Springs Community Working Group made up of around a dozen citizens and agency members met for most of 2016 to give input on how the property should be improved.
After some back-and-forth on the refuge's future appearance and who should run it, including a Crystal River Council vote in April 2018 to keep Three Sisters Springs under USFWS oversight, property stakeholders signed a revised management agreement in late 2019.
It replaced the original contracts from 2010 and 2012, when the refuge went through a public buyout, saving it from development.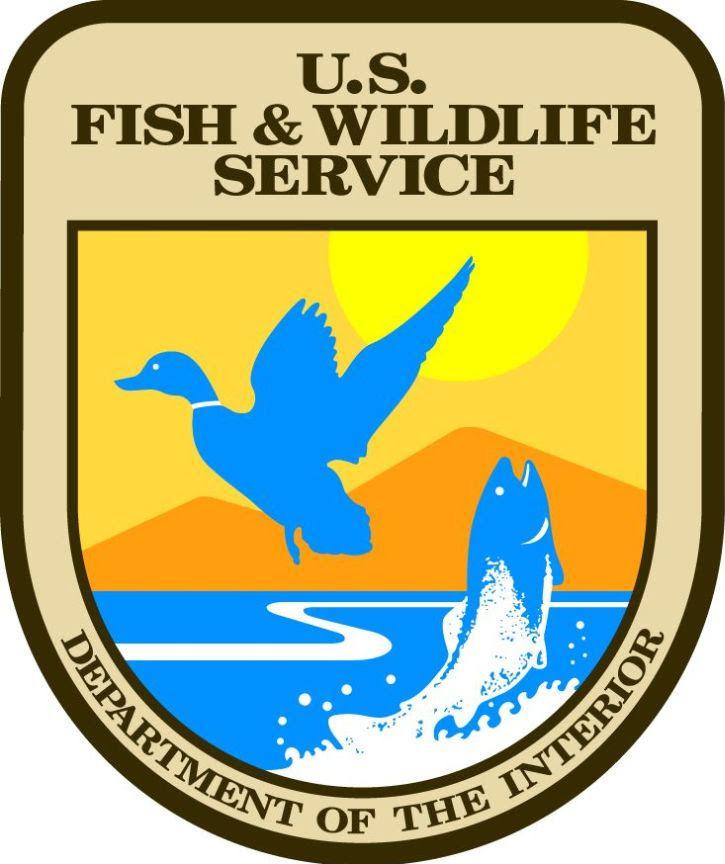 USFWS contractor Hydra Engineering and its local subcontractors broke ground on the first tier of improvements in July 2019.
Workers had up to two years after the new agreement was signed to finish the 10 projects.
Palmer said USFWS decided to start early, before the contracts were signed, because it already had support from its property partners.
"By that point, were were confident it would be signed," she said, "and, in good faith, we moved forward with construction and it all worked out."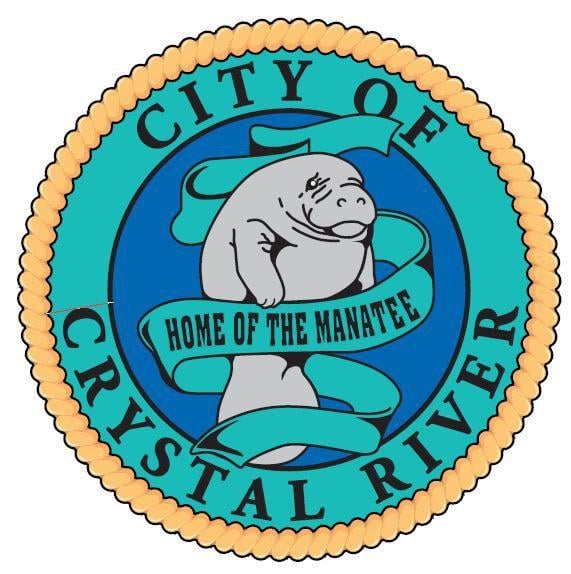 After purchasing either a day-long ticket or annual pass from Crystal River's Three Sisters Springs Center, city-trolley riders, walkers, cyclists and vehicles transporting people with mobility disabilities can enter the refuge through its entrance at 601 Three Sisters Springs Trail.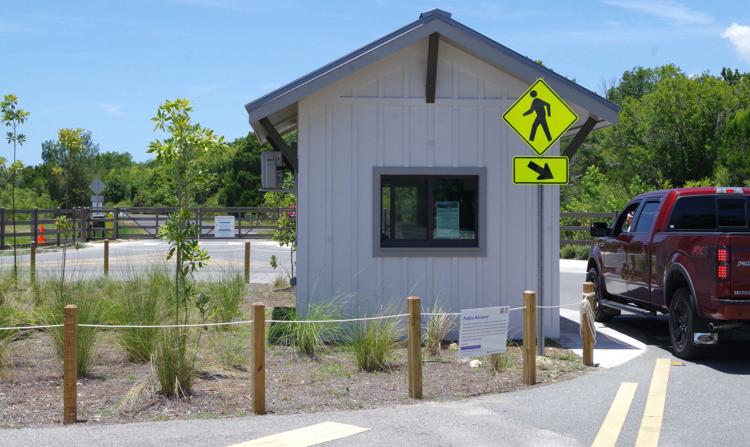 A fresh fee booth in the center of a planted roundabout greets guests at the property's new gateway, which replaced an old booth people couldn't drive close to for information.
Nearby the main road, a nature trail of flattened limestone weaves around the wetlands the water district (SWFWMD) restored in February 2015 to attract over a 100 native bird species. 
USFWS improved just over a mile of the property's existing trails with better surfaces and markers, leaving roughly a half-mile of original pathways, Palmer said. 
Bird houses, plantings and interpretive panels to educate passersby also line the pathways.
Workers shifted the trail neighboring the property's western shores with Magnolia Springs to the east, allowing for USFWS to add a 50-foot buffer of native vegetation in between.
However, Palmer said, the plantings and USFWS' installation of two manatee-viewing platforms along the waters edge are on hold until SWFWMD restores the shoreline.

SWFWMD spokeswoman Susanna Martinez Tarokh said the water district expects to finish designing in spring 2021 how it plans to restore 3,100 feet of shoreline around the property.
Shoreline restoration would begin in the three annual phases, starting in the springs of 2023, 2024 and 2025, Tarokh said.
SWFWMD completed a similar endeavor in early 2017 within the springs, reinforcing roughly 1,100 feet of shoreline. 
Palmer said the wildlife service added another quarter-mile path from the entrance to the quarter-mile boardwalk, which loops around the three pools of spring water.
This route in between Lake Crystal and the wetlands gives staff and visitors quicker access to the boardwalk overlooking the habitat and manatees relaxing in warm water.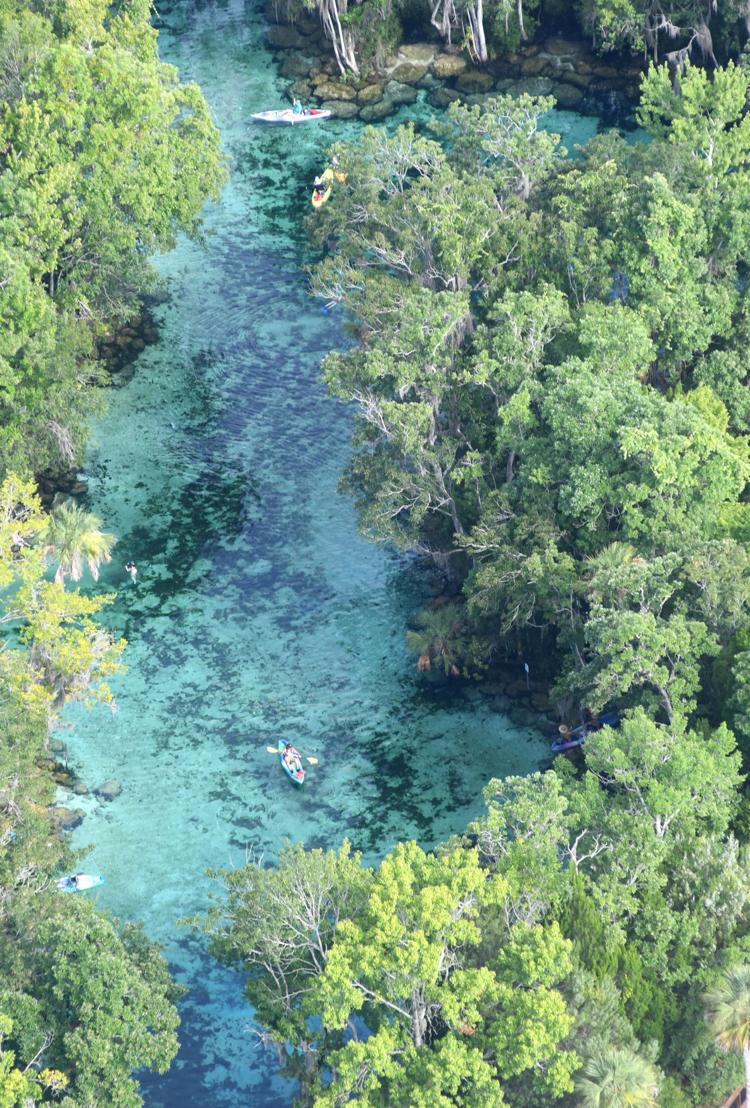 Crews replaced the dusty limestone lot, where the city's trolley would unload guests, with a paved loop around a to-be-landscaped center. The old fee booth also sits nearby, retrofitted as a staffroom for USFWS volunteers. 
USFWS contributed roughly $1 million in previously-allocated funds to pay for the first round of projects.
Crystal River also entered into a $600,000 grant agreement with the Florida Department of Transportation to help pay for paving the main road, two parking lots and extending utilities to the new restroom.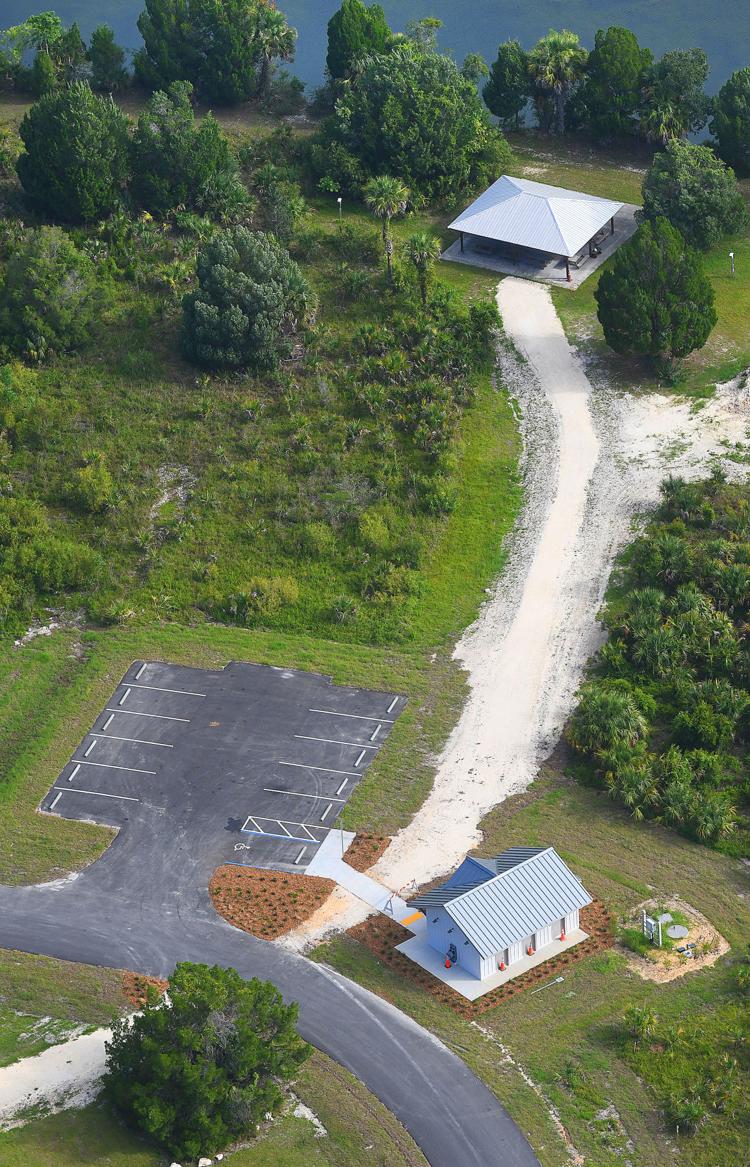 "We all contributed in some way or another," Palmer said.
Palmer said tier two and three projects won't start until funding is available and/or when SWFWMD finishes restoring shorelines.
Tier two improvements, which must be constructed within 8 years of the contract signing, include: an outdoor education facility, a observation stage over the wetland, piers on Lake Crystal, a weather shelter and 34 acres of native plants.
Tier three projects include building littoral zones in Lake Crystal and a child's nature trail.
Crystal River officials and Palmer continue to meet as a Three Sisters Springs working group to make sure both the city and USFWS are following through on the recent management agreement.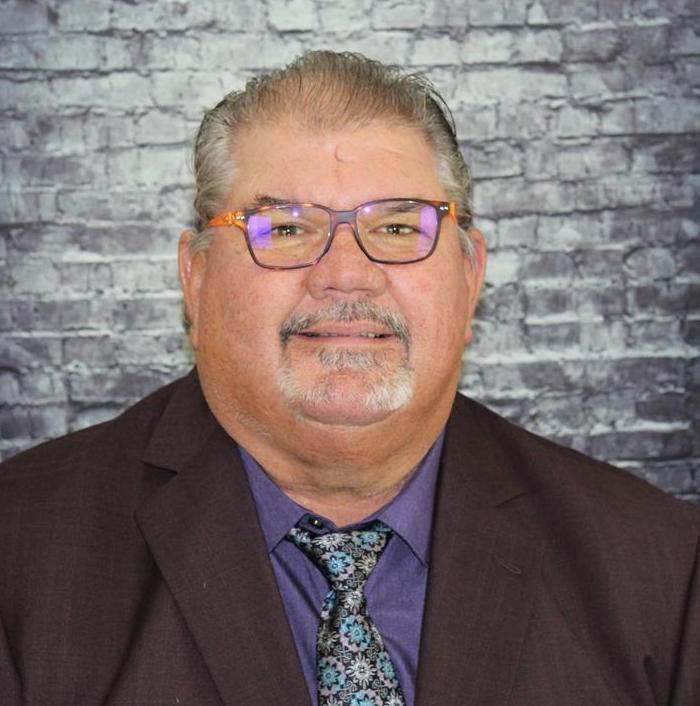 Pat Fitzpatrick, the appointed city councilman on the group, said July 27, 2020, he and City Manager Ken Frink plan to meet with Palmer on Friday, July 31, to get an update on the projects.
Fitzpatrick said they'll also be addressing the issues of visiting kayakers crowding the springs and its canal run entrance to spot manatees.
"Our tourism is — well, just be careful what you wish for," he said about the influx of guests into the property. "It's big."