This story was updated at 4:10 p.m. on Monday, May 6, 2019.
Citrus County Fire Rescue firefighters rescued a woman from her home Friday morning as an active kitchen fire filled the building with smoke.
After being dispatched at 11:48 a.m. to the house on the 4600 block of North Perry Drive in the Pine Ridge community, crews from the department's (CCFR's) station in Pine Ridge arrived first at 11:54 a.m. and went inside to fight the blaze and search for occupants, CCFR Capt. Lucas Williams said on scene.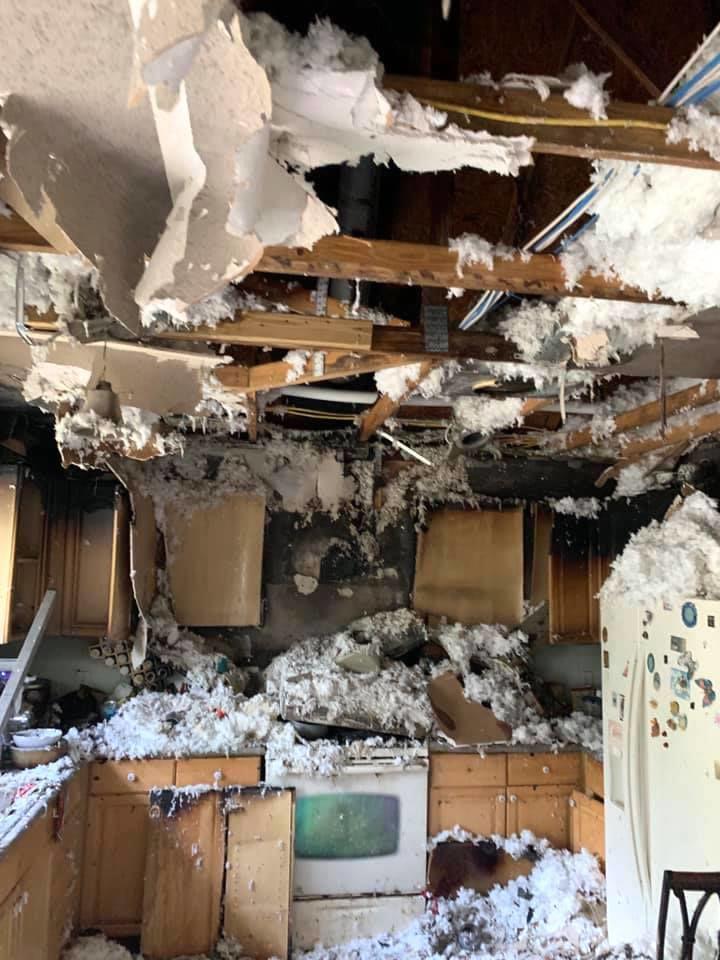 According to CCFR, Captain Lance Potter and Driver Engineer Elliot Nieves were able to save an elderly woman, who was later hospitalized by Nature Coast EMS for smoke inhalation. No other injuries were reported, and an industrial-strength fan was setup to help blow out the remaining smoke.
CCFR firefighters contained the flames to the kitchen and part of the attic. Investigators with the State Fire Marshal's Office ruled the fire was accidental, finding it began as a result of cooking, CCFR's report shows.
Additional CCFR crews from stations in Connell Heights, Citrus Springs and Beverly Hills also responded.