A Friday night fire that gutted a Floral City restaurant and bar is being investigated as possible arson.
Citrus County Fire Rescue (CCFR) crews were dispatched at around 11:53 p.m. to the Sleepy Hollow Resort at 10333 E. Gobbler Drive to find the building 75 percent involved with flames, according to Citrus County Fire Rescue Deputy Chief Keith Long.
Those inside were able to escape unharmed.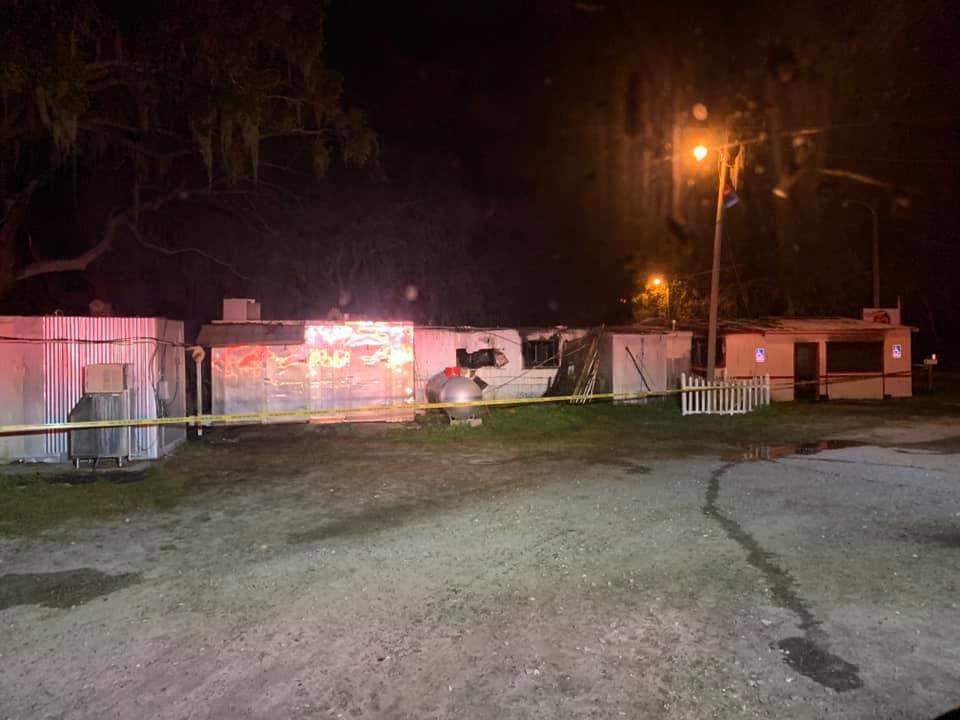 CCFR firefighters from stations in Floral City, Kensington, Inverness Highlands, Connell Heights, Citrus Springs and Sugarmill Woods fought the blaze into the morning hours of Saturday, according to the firefighters' union's Facebook page.
The Florida State Fire Marshal's office has ruled the fire suspicious in nature, and is investigating it as potential arson, Long said.