A house in Hernando was lost to a fire the morning of Sunday, Sept. 19.
Citrus County Fire Rescue (CCFR) crews responded at around 6:05 a.m. to an address off of East Fishermans Lane, where they found a 200-square-foot, single-wide mobile home fully engulfed in flames, according to CCFR on Tuesday.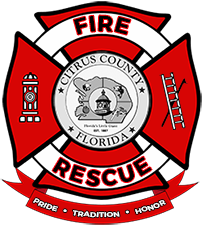 There was no one inside the building at the time of the fire, according to CCFR, and no injuries were reported.
CCFR crews from stations in Hernando, Pine Ridge and Kensington controlled the blaze by 6:13 a.m. Firefighters also saved a neighboring mobile home from igniting.
According to CCFR, the Florida State Fire Marshal's Office also responded to investigate.