April Cruz and her friend Laurie Mallon were in Crystal River when they heard the news of a fire at Crump's Landing in Homosassa Saturday afternoon.
"My friend sent me a picture of the flames," Cruz said.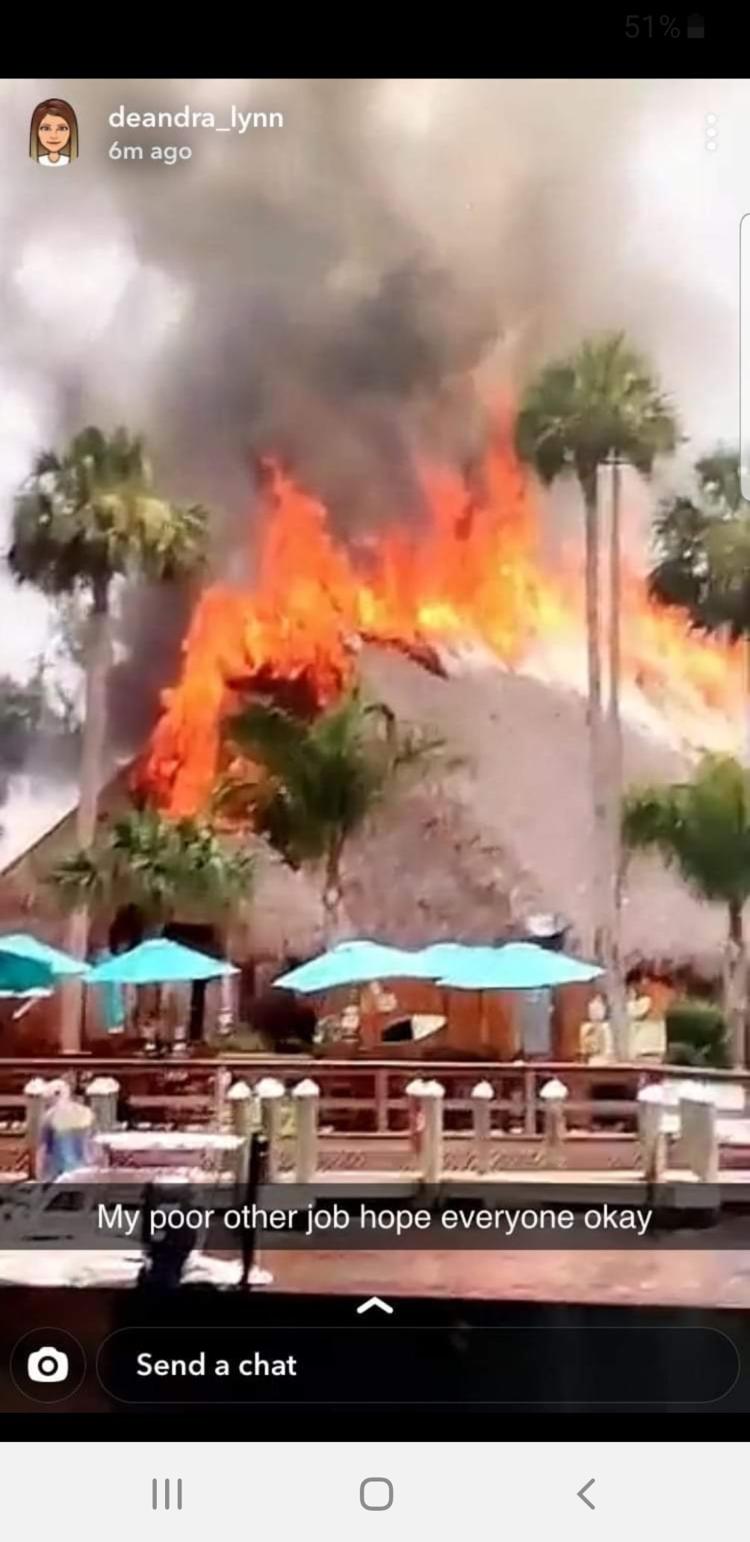 By the time they arrived at their favorite Thursday night spot to play cornhole, the firefighters were just finishing putting the fire out.
Mallon said she remembers when the original KC Crump burned at the same location in 2004.
"That was devastating," she said.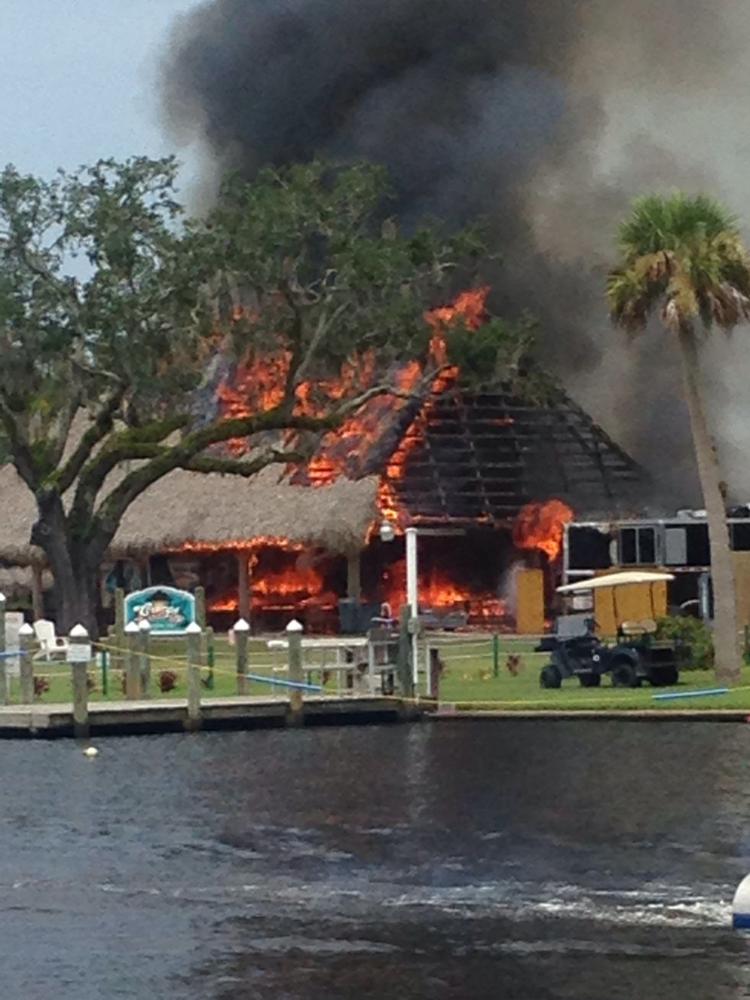 According to Citrus County Fire Rescue Chief Keith Long, a dispatch call went out at 11:48 a.m. Saturday and the first units arrived on the scene at 11210 W. Halls River Road, Homosassa, at 12:02 p.m.
The first three units on the scene were Squad 23, Rescue 7 and Engine 18.
The news traveled quickly on Facebook, where bystanders and nearby businesses shared photos of the blaze and extended thoughts and prayers.
Units from Homosassa, Crystal River, Sugarmill Woods, Connell Heights and Kensington were also among the first to arrive on the scene.
Upon arrival, the main tiki hut was fully involved, and firefighters found "active propane tanks venting," Chief Long said.
Long said the fire originated in the mobile cooking trailer next to the tiki hut, and it appears to be the result of a cooking fire, according to the Florida State Fire Marshal's preliminary findings.
The fire spread to the tiki hut and also the bathrooms near the mobile cooking trailer, Long said.
Nature Coast EMS was also on the scene; there were no injuries reported.
"This was a large commercial fire for this county, and most everybody in the county is here right now, so it really depleted our resources," Long said.
The fire was under control at 12:34 p.m.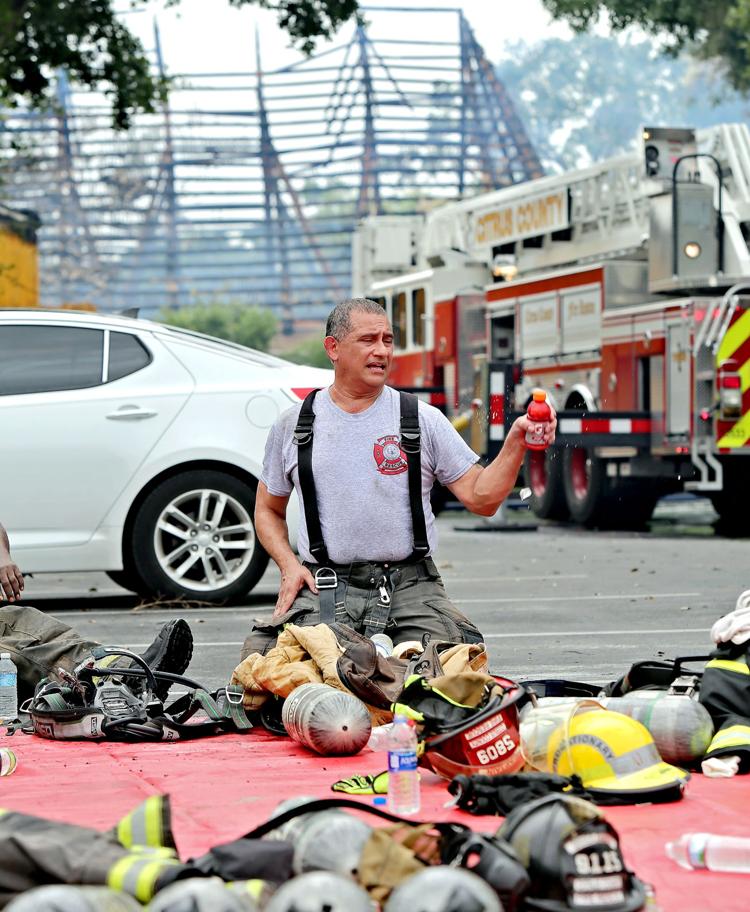 Crump's Landing employees were visibly shaken as they stood nearby; none wanted to comment.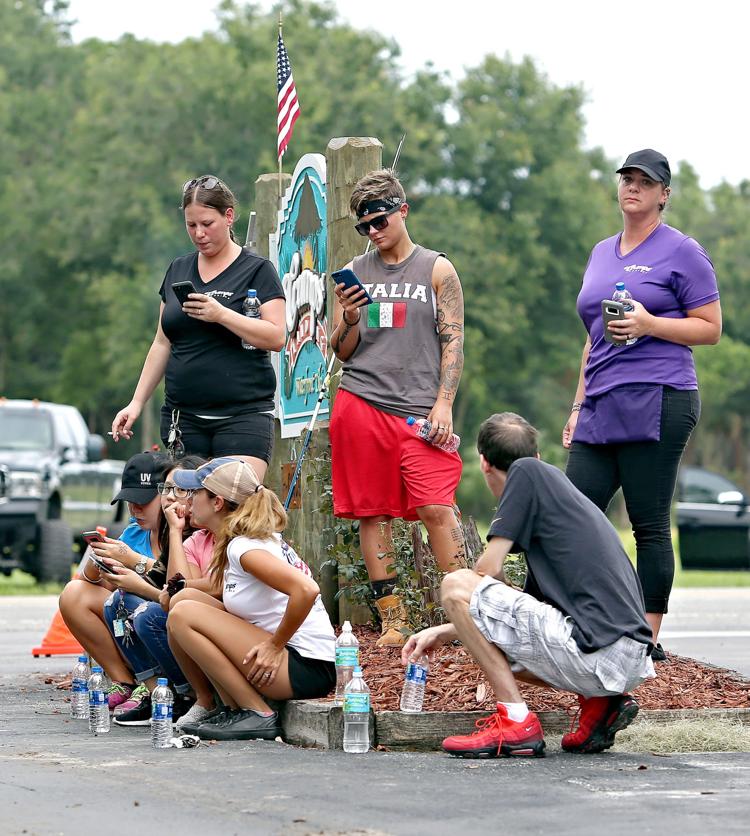 Longtime Homosassa businessman Gator MacRae was in Georgia when he heard the news.
"This is a very sad day for Homosassa residents and everybody that's affiliated with Crump's," he said in a phone interview. "We all remember the fire in 2004, and that was sad as well. But hopefully they'll get it cleaned up and get it back on top and start fresh again."
The Chronicle will provide additional details as they become available.