In 2020, gas tax revenue was used to resurface 120 roads in Citrus County - almost twice as many as the 67 the previous year.
So far in 2021, the county has resurfaced 73 roads with gas tax money, according to data provided by the county's Office of Management & Budget.
The department also provided the Chronicle with a list of local roads resurfaced from gas taxes since 2019. To see if your road was on it, visit Roads Resurfaced (Gas Tax Funds) 2019 2020 and 2021 to Date.pdf 
After county commissioners broached the possibility of putting a sales tax hike on a referendum to help pay for road resurfacing, the reaction from local residents has been overwhelmingly negative.
A similar referendum in 2014 was overwhelmingly shot down by voters.
The Chronicle has received scores of emails, Facebook posts and Sound Offs from people wondering why the money collected from the 1-cent gas tax is not doing that job.
It can and is being used for that purpose but the problem is, it's not enough, County Commissioner Holly Davis told the Chronicle.
In fiscal year 2019, the county netted $8.9 million from the gas tax. In 2020, it was $8.8 million. The final receipts are not yet in for the 2021 cycle.
County Administrator Randy Oliver said the county needs about $10 million per year to resurface all residential roads on a 20-to-25 year cycle," Oliver said.
Commissioners at their Nov. 9 meeting will discuss the gas tax and other options to pay for road resurfacing. One option will be a half-cent or full-cent sales tax increase.
The allocation of gas tax funds is a complicated process and counties are restricted by Florida Statute as to uses.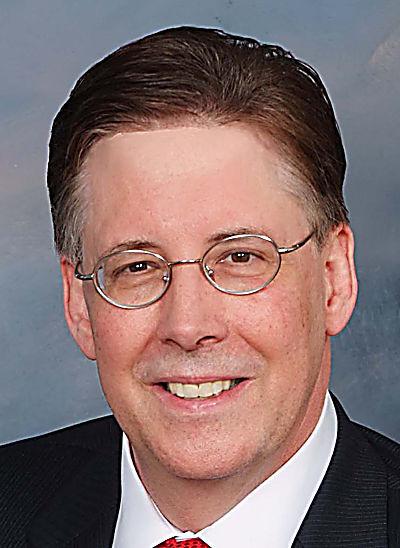 Colleen Scott, director of the office of management and budget, provided to the Chronicle this breakdown:
- Citrus County levies 1 cent on every net gallon of fuel sold within the county. 
- Citrus also has a Local Option Gas Tax divided into two parts: The first tax of 6 cents is on every net gallon of fuel sold in the county and is used to fund transportation expenditures. 
- The second tax of 5 cents is only on motor fuel (excluding diesel).
- Citrus County receives a constitutional fuel tax of 2 cents. The allocation of these funds is based on geographic area, population, and gas collections. Any surplus funds can be used for acquisition, construction, and maintenance of roads.
The road resurfacing issues will come up at 9 a.m. Nov. 9 at the Citrus County Courthouse, 110 N. Apopka Ave., Inverness.