It's been 11-plus years since a late February fishing expedition in the Gulf of Mexico with a quartet of friends became a tragic tale in which there was one survivor: Nick Schuyler.
Schuyler, along with Jere Longman, told the story about that fateful day in the best-selling novel, "Not Without Hope." That fishing trip, in which the boat capsized, jettisoning all four occupants overboard into the cold waters of the Gulf of Mexico claimed the lives of Will Bleakley, a graduate of Crystal River High School and University of South Florida, as well as two NFL players — Marquis Cooper and Corey Smith.
The Coast Guard says a man who went missing during a fishing trip has been found clinging to…
Schuyler and Bleakley were best friends.
Now, Hollywood will bring the story to the silver screen, with a former Citrus County resident set to star in "Not Without Hope." Miles Teller will portray Schuyler in the film in which E. Nicholas Mariani developed the screenplay from the novel.
This isn't the first time Hollywood has sought to bring the story to life.
The news was a surprise to Bleakley's father, Bob, who along with his wife, Betty, still reside in Crystal River.
"I would say I'm not anxious about it," Bleakley said. "I'm not wishing they would not do; I'm not mad they're doing it. It's been a long time now. We're not bitter; we're still saddened."
Within the first six months of the 2009 tragedy, the powers that be in Hollywood announced plans to make a movie. The film, which was supposed to star Dwayne "The Rock" Johnson, never materialized.
"I really don't want to revisit it a whole lot," Bob Bleakley said. "If anything, it'll be hurtful to go back through it again. There are people who would like to see how it is."
The lone bright spot, Bleakley said, was discovering that Teller, a 2005 graduate of Lecanto High School will have the lead role.
"That would be wholesome; or whatever, it would be a neat niche in the story," Bleakley said. "That would be the one you want."
Still, the novel penned by Schuyler, with help from Longman, was satisfactory.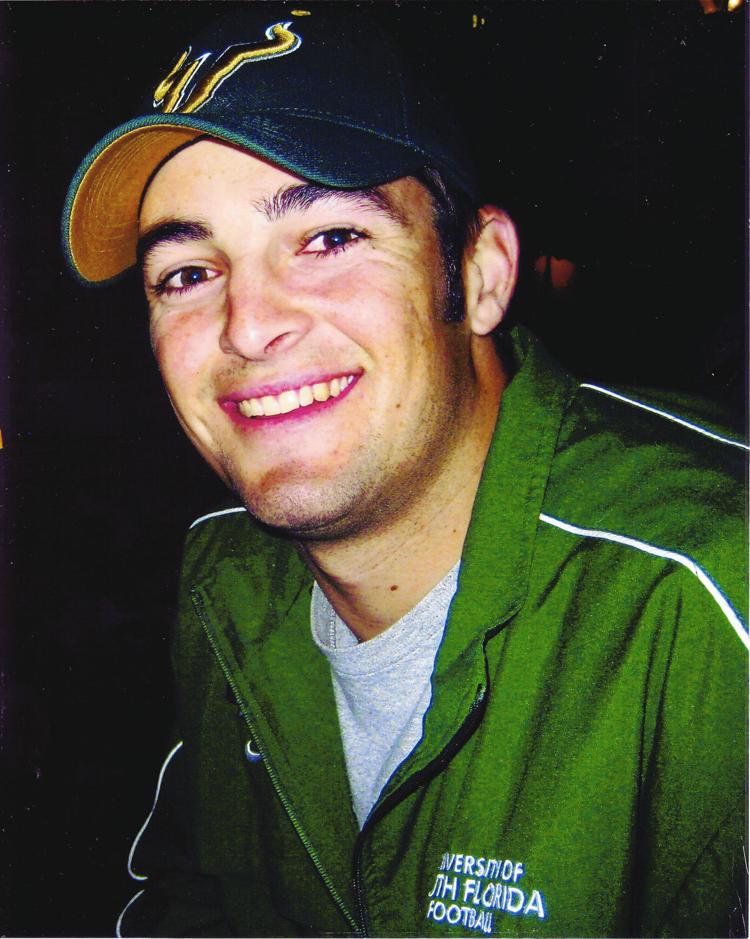 "Nick and Will were friends, longtime great friends. Nick was the one who was invited, and he made room for Will," Bleakley said. "Will lasted longer than the other guys on the boat. He didn't have, proper clothes and died of exposure."
Bleakley isn't worried about Hollywood "sensationalizing" the movie, because the real story is just that.
"I don't think it's a necessary deal," Bleakley said about the movie. "But there are so many movies made, some people think this is one that needs to be done."
While Bob Bleakley and his family have no say in Hollywood business or about the film, it is his feelings.
"I do not speak for my wife, but we don't hardly talk about it much. It was painful; we loved our son. I'm sure he was more disappointed than we were about not being able to survive."
Seahawks quarterback Russell Wilson and Grammy Award-winning singer/songwriter Ciara will executive produce through their production company. Highland Film Group will be launching international sales at the upcoming virtual Cannes market, with CAA Media Finance handling the domestic rights. In addition, Michael Jefferson of Volition Media Partners, Rick French of Prix Productions, Lucidity Entertainment's Colin Bates and Teller's Lime Tree Productions (marking the actor's first producing credit), in association with Wainwright's Adore Creative, will also serve as producers.
"We are very excited to help bring this inspiring true story to the big screen," said Highland Film Group CEO Arianne Fraser. "In today's world of uncertainty, we definitely need feature films that are able to instill hope, courage and strength."
Teller, who is represented by CAA and Goodman, Genow, Schenkman, Smelkinson & Christopher, could not be reached for comment.
— Information from the Associated Press was used in this report.