Editor's Note: This story was republished after a prior version from Sunday, Jan. 17, 2021, reported data from crashes just investigated by the Florida Highway Patrol and not other agencies, like the Citrus County Sheriff's Office.
While local roadways in 2020 had a lower number of crashes, the past year has been one the deadliest for motorists in Citrus County.
According to preliminary data from the Florida Department of Highway Safety and Motor Vehicles (FHSMV), there were 1,680 vehicle crashes between Jan. 1 and Dec. 31, 2020, on area roads.
Of those crashes from 2020, 34 of them involved at least one death, and a total 38 people were killed. 
Not since 2004 has there been a year as deadly, according to the FHSMV.
At 1,502, the next year to have fewer crashes was 2015, which recorded 27 fatal crashes with 29 deaths.
Citrus County Vehicle Crashes 2015-2020
| Year | Total Crashes | Fatal Crashes | Fatalities | Injuries | Just Property Damage |
| --- | --- | --- | --- | --- | --- |
| 2020* | 1,680 | 34 | 38 | 1,188 | 850 |
| 2019 | 1,774 | 19 | 22 | 1,410 | 853 |
| 2018 | 1,813 | 33 | 37 | 1,413 | 885 |
| 2017 | 1,781 | 29 | 31 | 1,382 | 877 |
| 2016 | 1,682 | 23 | 24 | 1,232 | 872 |
| 2015 | 1,502 | 27 | 29 | 1,124 | 733 |
Not far behind 2020's grim stats is 2018, which had 33 fatal traffic crashes and 37 deaths occur from its 1,813 vehicle strikes.
Crashes in 2020 involving just injuries or just property damages, however, were lower compared to recent years.
So why was there a high number of deadly vehicle strikes in 2020 when there were fewer crashes?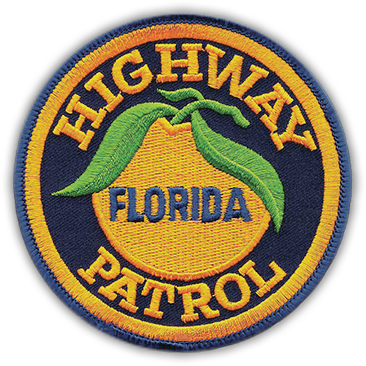 According to Florida Highway Patrol spokesman Sgt. Steve Gaskins, roadway authorities across the U.S. noticed similar statistics.
It started in the spring, when COVID-19 interrupted regular commutes to work and school or outings to restaurants and events, leaving roadways almost empty.
"Not just in Citrus County, not just in Florida, but nationwide," Gaskins said, speaking anecdotally. "People are being asked to work from home; they're not getting up and driving to and from work."
With little-to-no traffic surrounding them, those motorists still traveling started driving with lower caution and higher speeds.
Gaskins, who represents FHP's Troop C's seven-county jurisdiction from Polk to Citrus, said his troopers have stopped more motorists for driving over 100 mph.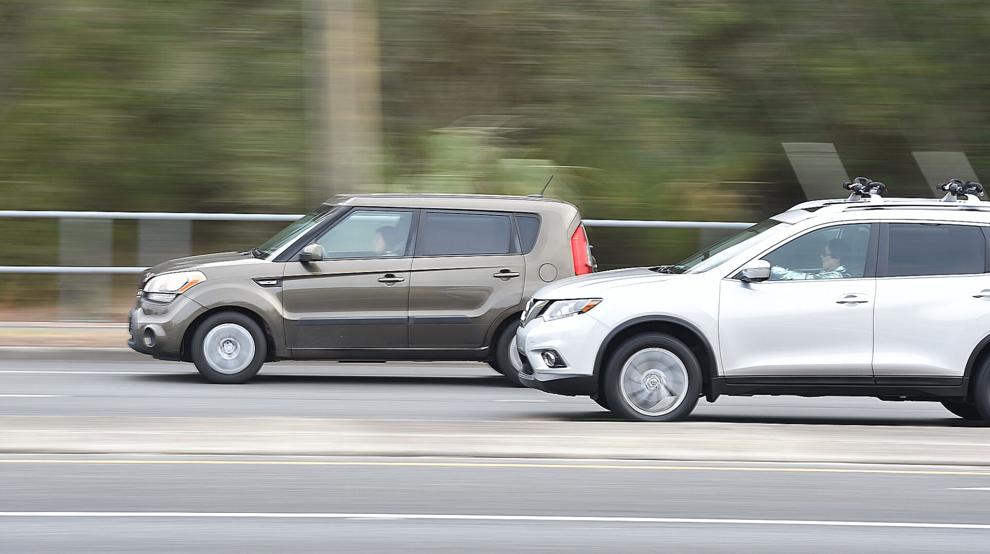 "You get on U.S. 19, and it's deserted … so people have a tendency to drive faster than they normally would," he said. "I've got troopers pulling people over for doing like 120, 130 mph on a routine basis."
With more vehicles traveling at higher speeds, crashes have a greater risk of becoming life-threatening.  
"Because of COVID-19, people have been staying at home so the roads are empty and the speeds went up," Gaskins said, "therefore, you have a fewer number of crashes, but the crashes you do have tend to be a little more severe."
• • •
Citrus County is leading the way as having the highest number of serious and fatal crashes caused by distracted, aggressive and speedy driving.
Florida Department of Transportation analysts ranked the county first out of 15 similar-sized counties in those categories during a study of traffic crashes between 2015 and 2019.
They also deemed Citrus County second-worst for life-threatening crashes involving drivers older than 65 and motorcyclists.
Out of 118 cities of similar populations, ranging from 3,000 to 14,999 people, Crystal River ranked second-worst for distracted-driving crashes while Inverness was fifth. 
Even though Florida allowed police to stop motorists for using a cellphone or electronic device while driving, people behind the wheel can still be inattentive by multitasking in other ways.
"Texting and driving is at the top of the list," Gaskins said, "but you have all forms of distractions."
Many modern vehicles come standard with sophisticated gear, like interactive dashboards and movie screens.
"We have a massive intrusion of technology that's entered our vehicles; you can relax, you can listen to your special sound system," Gaskins said, "you have all that going on … which leads itself to creating a distracted-driving environment."
Citrus County Distracted Driving Crashes 2018-20*
| Year | Distracted Driving Crashes |
| --- | --- |
| 2020 | 195 |
| 2019 | 195 |
| 2018 | 211 |
Use a GPS to get around? Try having it give directions by audio so it's not so eye-catching.
Even having a hands-free phone call takes up 37% of brain power.
"And for some of us," Gaskins said, "that's a lot."
Gaskins said motorists can always pull over or wait for a stop to use their phone or finish up other tasks before they continue driving.
"Focus on the task at hand," he said, giving these words of advice: "If the wheels are turning, we're not pushing buttons."
Gaskins said the FHP will also ticket troopers, deputies and police for careless driving, and that includes operating their cruisers' laptops and other equipment in a reckless manner.
"Just because I'm in a police car," he said, "the laws of physics don't cease to exist."
Gaskins said FHP laptops limit a trooper's access to it if their patrol car is traveling fast enough, and allows them to issue commands with a talk-to-text feature.
In-car cameras also help FHP determine if a trooper involved in a crash was being negligent at the time, Gaskins said.
According to the Citrus County Sheriff's Office, there was an 8% increase in traffic fatalities where not wearing a seatbelt was a factor.
Wearing a seatbelt reduces the chances of serious injury or death by 50%, Gaskins said, while being ejected or thrown from a vehicle increases the risk of death up to 75%.
Seatbelt usage in Florida averages at 90%, Gaskins said, an increase of 10% since the state in 2009 began enforcing seatbelt laws as a primary offense to be stopped for.
Gaskins said aggressive driving has also been plaguing roadways in recent years, leading people to react poorly and violently.  
Feeling angry behind the wheel? Don't escalate things. Instead, find somewhere to stop to take some deep breaths. 
"If you see an aggressive driver, leave it alone," Gaskins said. "If somebody cuts you off … don't escalate it by getting behind them, tailgating them, honking your horn, flashing your lights or giving them hand gestures."
Citrus County DUI Crashes: 2015-19
| Year | Alcohol Crashes | Drug Crashes | Drug & Alcohol Crashes | DUI Fatalities* |
| --- | --- | --- | --- | --- |
| 2019 | 32 | 5 | 4 | 11 |
| 2018 | 29 | 6 | 8 | 18 |
| 2017 | 31 | 3 | 4 | 14 |
| 2016 | 26 | 4 | 0 | 10 |
| 2015 | 22 | 2 | 2 | 8 |
| | | | | |
Citrus County's DUI-related crashes in 2020 were at 53, according to FHP.
Gaskins said people planning a night out can take advantage of ride-sharing services or a sober designated driver.
"You're allowed to drink, you're not allowed to drink and drive," he said, "and a designated driver is not the one who drinks the least, it's the who drinks nothing."
To make future years of vehicle travel safer, Gaskins said, wear a seatbelt, don't speed, don't' get distracted, don't get mad and don't drive intoxicated.
"If you would drive in a conscientious, courteous manner, attentive to what you're doing, you'd be fine," he said, "and if I can get everybody to do the same thing, we'd all be fine."