Duke Energy is almost done with remedies to stop coal-ash pollutants from seeping into groundwater at its power plant in Citrus County.
Bill Norton, a spokesman for the North Carolina-based power company, told the Chronicle Duke is expected by 2021 to finish the last of its fixes to curb the contaminants underneath its Crystal River Energy Complex, specifically around a 62-acre landfill used to store coal ash.
To see Duke's final plan describing its work, visit tinyurl.com/nw7e7c26.
After around a dozen of its groundwater monitoring wells surrounding its coal-ash landfill detected elevated levels of heavy metals, Duke was required by U.S. Environmental Protection Agency (EPA) regulations to identify and implement cleanup solutions. 
Norton said current and ongoing well readings are stable.
"The wells confirm these very limited impacts are confined to the area immediately around the landfill and are not migrating," he said. "Impacts remain within our property and are several miles from our closest neighbors."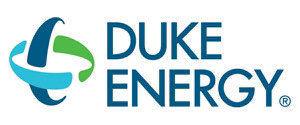 Installed in 2015, Duke's monitoring wells check for pollutants in groundwater as it flows from the northeast to the southwest underneath its energy complex and landfill, where soot leftover from the complex's coal furnaces has been stored since 1982 before it's recycled for cement. 
Duke has owned the 4,730-acre energy complex since 2012, when it merged with Progress Energy Florida.
In a June 2019 report, Duke's outside engineer, Geosyntec Consultants, documented arsenic, lithium, molybdenum and radium levels above EPA standards in between nine and 14 groundwater monitoring wells.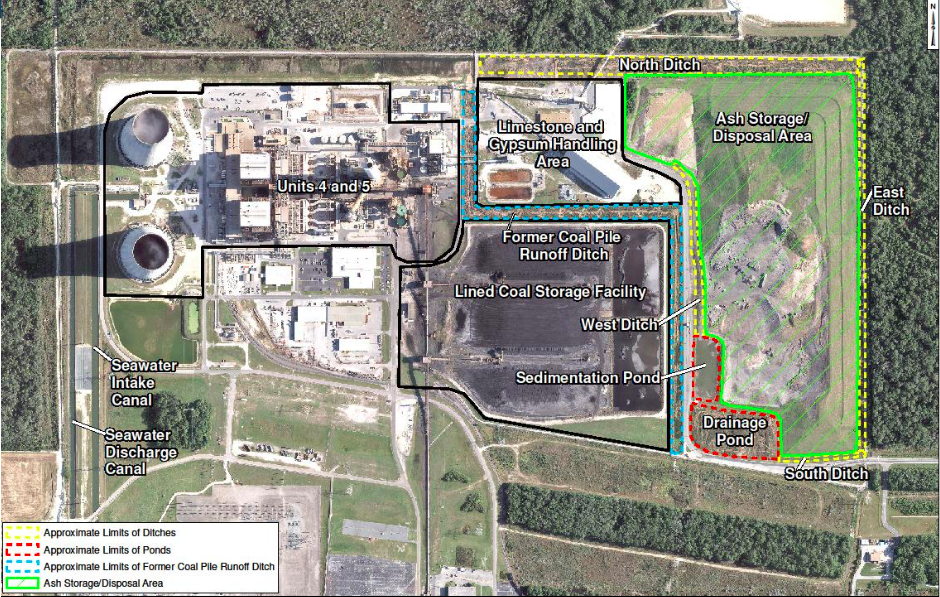 Geosyntec found the abundance of metals, which are also naturally present in soils, originated from coal ash that accumulated in the landfill's stormwater ditches and sedimentation pond system, but weren't migrating away from their source.
Duke's monitoring wells also showed the metals weren't threatening the nearest drinking-water sources three miles upstream to the east, or the Gulf of Mexico two miles to the west.
"Public water supplies around our Crystal River facility have always been safe from ash impacts," Norton said, "and our recent work at the landfill will ensure they remain safe in the future, as preliminary data reinforces."
Duke's plan of action included removing 21,000 cubic yards of waste materials from the landfill's stormwater ditches and ponds, and covering a sedimentation basin and stormwater ditch with two layers of "geosynthetic" liner and concrete, creating a waterproof barrier.
Work began after Duke hosted a 15-day public-input session on its proposed strategy in October.
Norton said Duke installed the liner earlier in 2021, and is 90% finished the remainder of its remediation.
It's unknown how long the fixes will take to bring affected groundwaters back to what EPA allows. Along with continued monitoring and reporting to EPA, Duke will evaluate its project's status in less than five years to decide if more actions are needed.
"We'll continue sharing those results with the public in the coming years," Norton said. "The data confirms the public and environment remain safe."
Duke has also be tallying the expenses of its cleanup project as it progresses.
Norton said Duke, at this time, would not share a cost figure, which the company will submit to the Florida Public Service Commission "at the appropriate time" to determine if its customers will pay. 
"Safely managing waste, along with the cost to comply with environmental requirements established by state and federal regulators, is typically included in customer bills as part of the work of supplying reliable, affordable electricity," he said. "We work every day to manage the cost customers pay for service and strive to keep costs in check as much as possible as we transition to a cleaner energy future."