Saturday's chilly weather didn't the stop thousands of paddlers and spectators from a day of dragon boat racing on Lake Hernando, and a chance to give back to local educators and veterans.
"It's absolutely amazing," said Shaunda Burdette, executive director of the Citrus County Education Foundation (CCEF), which hosted the seventh annual Lake Hernando Dragon Boat Festival. "It's a great turnout and unbelievable support from the community, starting as early as 4 o'clock in the morning.
"It's a great atmosphere and a wonderful showing for us to be able to showcase the community."
Before grabbing life jackets and their short oars, members of between 80 and 90 clubs, community and school teams competing for either a spot on the international circuit or local bragging rights kept warm underneath rows of tents that lined the lake shore.
Some arrived earlier this week or last night from locations as far as Canada. Flags and banners of team names and colors waved in the crisp breeze as captains and coaches kept their racers energized with pep talks, stretches and jumping jacks.
Sparta 70, a Villages-based crew of 45 people over 70 years old, waited for its two teams to be called to the marshaling area before getting in their 40-foot dragon boat.
"We've been building to the point were we can start racing," paddler Dottie Baker said about her two-year-old group.  "We practice once a week and most of us are on other teams, but we come together for a specific team…We're trying to show people what 70 really looks like."
Sparta 70 assistant coach Anne Simonsen said five of her racers are older than 80.
Baker said the club is going to Vancouver, Canada, next summer to gain more recognition and create its own racing category for those their own age.
"We always having to compete with people who are much younger than us," she said.
Many groups raced for a cause or mission.
Around 50 breast cancer survivors and their supporters raced under the patch of their five-year-old nonprofit out of Melbourne, Heart & Soul Dragon Boat Paddlers.
Founder, head coach and survivor Beth Gitlin said she began the group to get those who went through treatment into an active lifestyle.
"When survivors come out of treatment, all the focus and attention on them is to survive, and many of them feel very tired and they're like, 'what's next?'" she said. "To be able to find a support group on the water…to get healthy…members have slimed down, gained confidence and are learning new skills."
Several other teams focused on the awareness of and fight against breast cancer tossed carnations onto the lake for those still battling the disease, and for those who lost.
With each beat of the drum, 10-20 oars knife through the water propelling each 40-foot canoe toward the finish line.
Dragon boat racers of 40 strong with the Suncoast Asian Cultural Association (SACA), from Tampa, also performed traditional dragon dances for crowds — the group's sixth year doing so.
"This is a wonderful venue out here, and every year we come over here, we do a little performance," SACA President Eric Lu said. "It's an outreach."
As professional and rookie paddlers — in groups of 11 or 21 — made their way to their respective dragon boats, their teammates cheered them on behind their cameras.
Each 300-meter sprint along the lake had six rows of dragon boats racing at a time.
Awaiting the starting cadences, paddlers sat in rows of either five or 10, with their oars down in the water and their drummer primed to beat on the slim vessel's bow.
At the sound of "Go!" or an air horn, rowing crews lunged forward and propelled their oars back. Synchronized strokes got some boats up to 15 mph.
Teams had times as fast as a minute and 20 seconds, and as slow as two minutes and 15 seconds.
Attendees also strolled down East Orange Drive to visit the 73 craft and business vendors, and through East Lake Place to check out the Citrus County Veterans Fair and its 23 different military organizations.
Citrus County Sheriff's Office deputies directed caravans of traffic to nearby popup parking lots where volunteers with CCEF took $5 donations for their nonprofit and its many programs and events that back the Citrus County School District.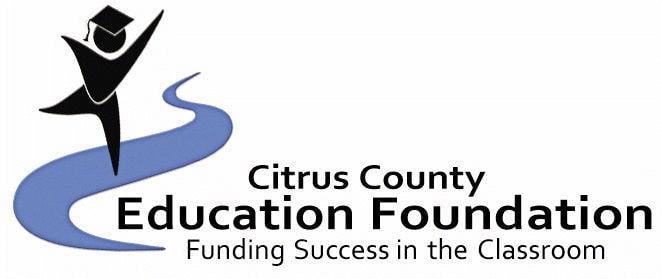 While it was too early to tell, Burdette said she expect this year's festival to raise four times the amount that CCEF received from prior festival proceeds, which were around $10,000.
"We're definitely going to be surpassing our greatest expectations," she said.
Marine rescuers with Citrus County Fire Rescue and Nature Coast EMS also stood watch over the waters.
"Craig Stevens stepped in a huge way to make sure this venue was exactly what it needed to be, and we could not do this race without him," Burdette said about the county's fire chief.
Inverness Elks Lodge 2522, which has been neighboring the dragon boat festival for six years, also raises a couple of thousand dollars with each event it's participated in with its open house beforehand and its food and bar sales.
Elks 2522 President Richard Grosnick said the lodge — now with 600 members — has raised almost $1 million since its inception in 1974 for foster children and veterans.
"For the Elks, our impact is in the local community," Grosnick said. "That's what we do."
Andy Smith, who founded what became the largest international dragon boat racing event in the southeast U.S., said he's happy with how CCEF and its dedicated volunteers have taken over, but he's always happy to draw more people in.
"Everybody works as a team," he said, "everybody that comes here and supports us; it's dynamite."