Marcy Ayala was at her landscaping job just a few minutes away when she got the call to get home immediately: Her house was afire.
She raced to her Beverly Hills home to find smoke and flames, her boys safely outside.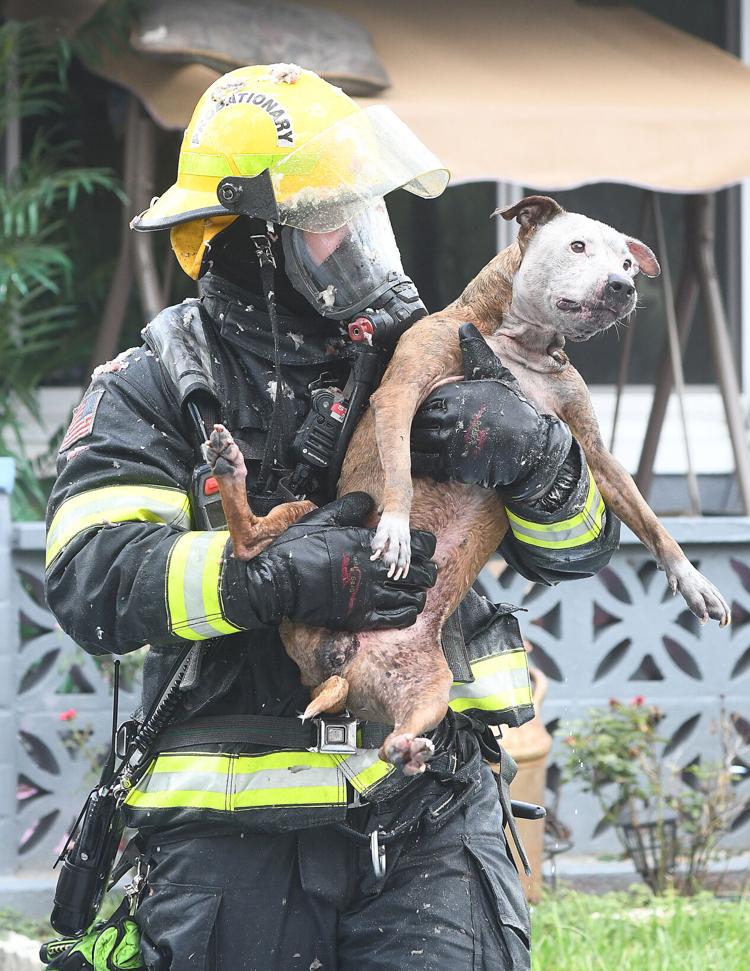 Ayala and Citrus County firefighters were able to rescue the two family dogs, but a pair of birds died in the Tuesday, Aug. 5, fire at 22 S. Columbus St.
The fire, likely caused by cooking, damaged 50% of the home worth about $80,000, fire rescue spokeswoman Cortney Marsh said.
"I guess something got left on the stove," Ayala said.
Ayala's sons, Gabriel, 10, and Abimael, 6, were home when the fire started and they escaped unharmed.
Ayala said when she arrived home, one of her dogs was outside but, in the confusion, went back into the smoky home. Ayala said she and firefighters were able to coax the dogs out of danger and one, a red-nosed bulldog named Saphira, cooled down in a fire rescue vehicle before being taken to the family veterinarian for treatment.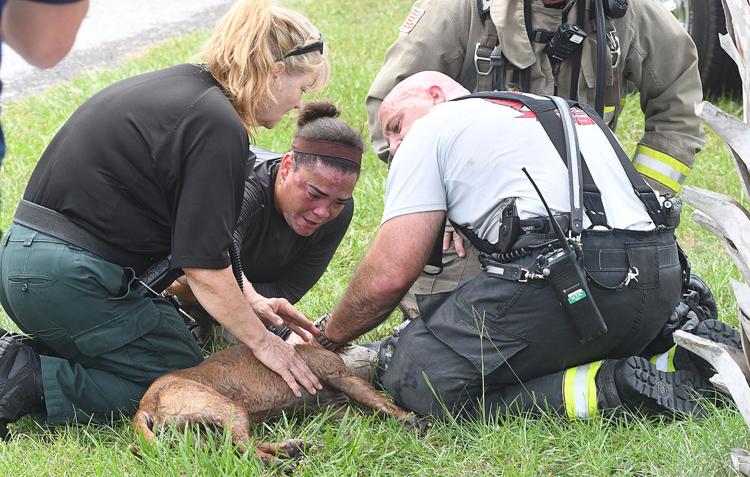 Ayala, who with her husband, Jose, bought the house in May 2019, was shaken but feeling fortunate.
"My kids are OK. My dogs are fine," she said. "That's all that matters. I'm glad God was protecting us."