A registered sexual offender finds himself in the Citrus County Detention Facility on new sexual battery charges after detectives arrested the 52-year-old on Thursday, Oct. 15, 2020, after a weeklong investigation, according to a Citrus County Sheriff's Office news release.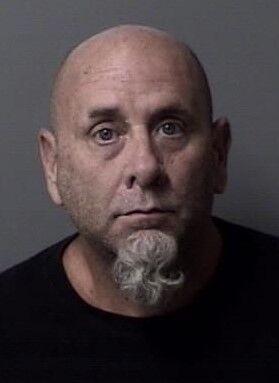 Tommy Glenn Dees, a registered sexual offender with child pornography convictions stemming from a 2016 investigation, was charged with sexual battery, lewd and lascivious molestation and lewd and lascivious exhibition.  No bond was set.
According to the release, the sheriff's office was contacted Friday, Oct. 9, 2020, in reference to an alleged sexual assault of a juvenile victim. The complainant told responding deputies the 4-year-old had disclosed that the defendant had performed sexual acts on the child.
Detectives from the Special Victim's Unit (SVU) were assigned to conduct an investigation. 
On Monday, Oct. 12, the victim was taken to the Citrus County Children's Advocacy Center, Jessie's Place, where members of the Child Protection Team conducted an interview. The victim confirmed during the interview that Dees had performed sexual acts while the victim was at Dees' residence in Dunnellon. Dees knew the family of the child.
Detective Tony Ricci and Detective Bruce Arnold responded to Dees' home Thursday, Oct. 15, to interview him in reference to the allegations made by the victim. While speaking with detectives, Dees' confirmed the victim's statements and provided details of the incident that occurred while the victim was in his care. 
The arrest occurred less than a year after Dees served less than five years in state prison for 15 counts of possessing child pornography. He began serving his sentence in February 2016 and was released in November 2019. The 2016 charges were in Volusia County. 
Dees was also listed on the FDLE sexual offender and predator website.