The Department of Health in Citrus County now offers curbside coronavirus testing in its Lecanto facility parking lot as more county residents test positive for the coronavirus and health officials administer more tests to identify those afflicted with COVID-19.
The DOH in Citrus County conducts about 16 tests daily as people meet the DOH and Centers for Disease Control and Prevention criteria, nearly double the number of tests it was conducting almost two weeks ago, said DOH spokeswoman Audrey Stasko.
As of Tuesday, the FDOH reported 19 positive cases in Citrus County after the DOH and private sampling facilities collected more than 260 tests. Stasko warned that as the county sees more confirmed cases, it will likely mean a greater number of people will be exposed to a sick person and possibly test positive themselves.
 "As we continue to see more confirmed cases, we're also going to see more contact cases with symptoms," she said.
The DOH here began the curbside testing this week to better ensure the safety of staff and patients, Stasko said.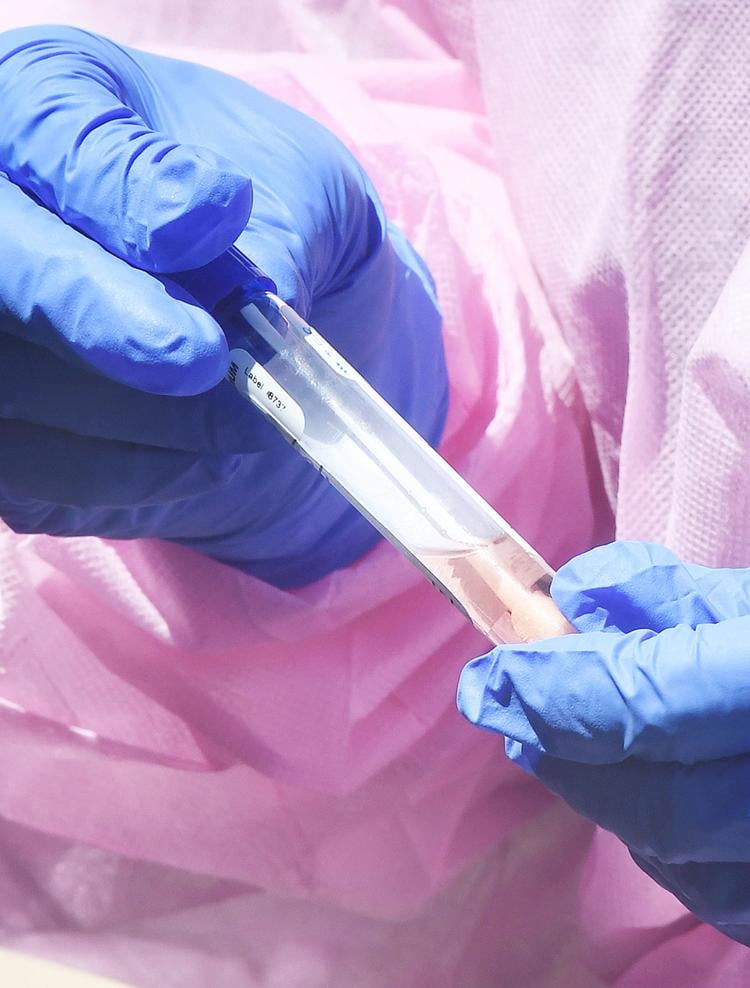 "While we've been collecting (nasal) swabs for COVID-19 testing since the beginning of this month, we continue to adapt our process to ensure the safety of our clients and staff," she said. "So as of Friday, we have provided scheduled swabs (in the parking lot) for people who have met the CDC and DOH criteria."
The Citrus County Department of Health Lecanto facility is at 3700 W. Sovereign Path.
Stasko emphasized to the Chronicle that the public should not think of the curbside service as a place people can randomly come and be tested.
"We want people to call ahead. We want people to continue to call their doctor," she said.
If a person meets the criteria based on a telephone conversation with DOH staff, the staff will make an appointment for the person and they can drive up to the DOH facility and a nurse will meet them there and take a nasal sample to be sent to a test center, Stasko said.
The DOH also wants doctors who send their patients suspected of having the virus to the DOH for testing to call ahead and let staff know they are arriving and why the doctor thinks a test is warranted. In most cases now, doctors are sending their patients without an advance notice to the DOH, Stasko said.
Stasko also emphasized there are additional local facilities administering tests in addition to the DOH, so more than an average of 16 tests per day are being performed in the county.
Some primary doctors also have tests and are swab sampling their patients and sending out the kits for analysis.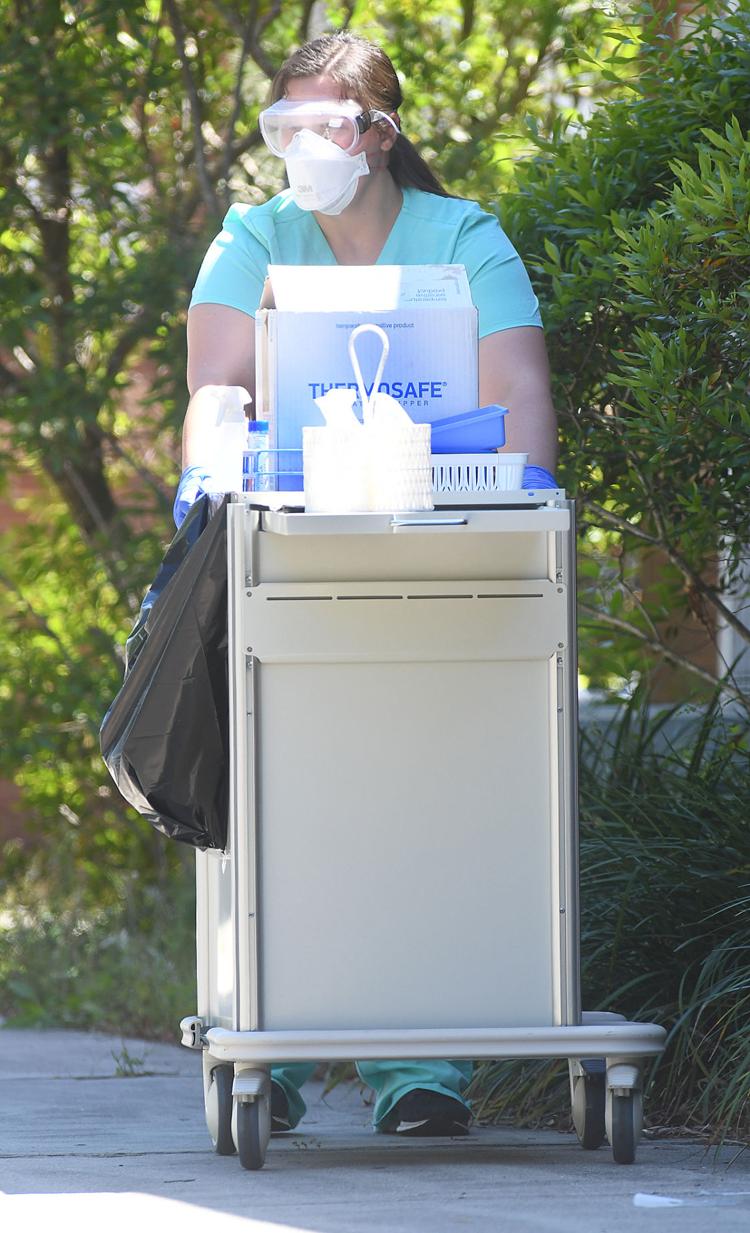 As for the DOH in Citrus County, test supplies are spotty, but the DOH has enough to take test swabs of people who meet the DOH criteria, Stasko said.
"We have received some collection kits and that's allowed us to perform more tests, but testing supplies are limited (so) that could change," she said.   
As for gowns and masks, Stasko said "we're well stocked with personal protection equipment."
That's because DOH nurses and support staff keep the same gown and mask as they take samples from each patient in their vehicle and sanitize their personal protection equipment between patients, she said. In addition, nurses are also keeping their distance as best they can as they test.
Even though other facilities such as hospitals are taking nasal samples to test for the coronavirus, "we are all following the same criteria," Stasko said.
Regardless of which facility or doctor people go to and asking to be tested, if you don't fit the criteria, "you will not be tested. You will be turned away (and the testing will be used for) those who have had contact (with an infected person) and are sick," Stasko said.
But as more people ask to be tested, Stasko said people should remember that if someone tests positive, "it's not going to change your course of action … that much."
Health care workers will ask you to stay home and not to have contact with other people except family members living with you. In addition, the DOH will contact other people you had contact with to let them know they might have been exposed, she said.
The DOH will encourage you to ask a friend to pick up your medicines and food if that's possible so you can stay away from the general public. If that's not possible, take precautions such as using a pharmacy drive-thru rather than walking into the store, she said.
But Stasko wants to remind people that even those exposed will not be tested unless they show symptoms, she said.
The most likely people infected are those with close contact with someone already sick with the virus, she said.
The greater the distance between you and someone infected, the less the chance of contracting COVID-19, she said.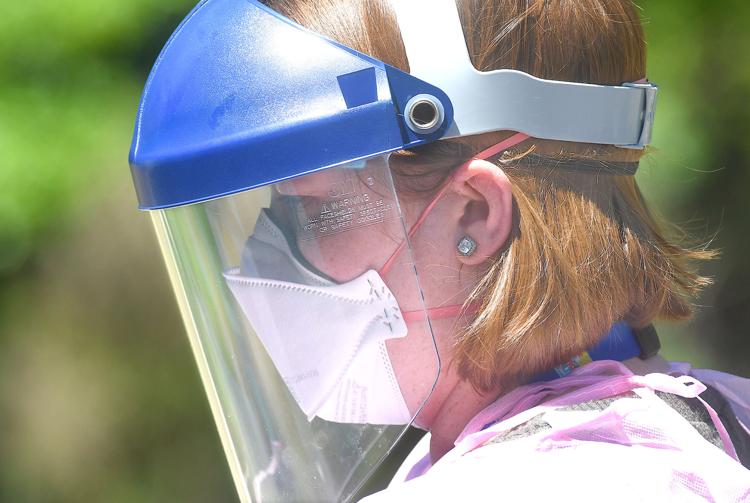 As health officials and the media continue to report on the virus, many people are getting better at keeping their distance from other people.
"People have really taken to social distancing," Stasko said.  
Meanwhile, Quick Care Med will also offer curbside coronavirus testing Thursday, April 2, beginning 9 a.m. at 6405 State Road 44, Crystal River, in the former Winn-Dixie Parking lot. The company will do it again Tuesday, April 7, at the same time and location.
However, Quick Care Med requires that those wanting to be tested first speak with a Quick Care Med health care provider through the company's telehealth service.
The company also asks that if you have questions, please call Quick Care Med at 844-797-8425.
You can make a Quick Care Med telehealth appointment at: https://www.quickcaremed.com/telemedicine/
The Florida Department of Health follows CDC guidance on testing for COVID-19. This means that when a person goes to their local health care provider they will be asked the following questions:
• Did you have close contact with a confirmed case of COVID-19 and are experiencing symptoms?
• Are you located in an area where there is confirmed community spread?
• Are you experiencing unexplained respiratory illness that requires hospitalization?
• Have you traveled to or from an affected geographic area with community transmission in the last 14 days and have a fever or symptoms of lower respiratory illness?
If the answer is yes to any of those questions, that person will be tested. Additionally, a person can be tested at the discretion of their local health care provider if they do not meet the above criteria.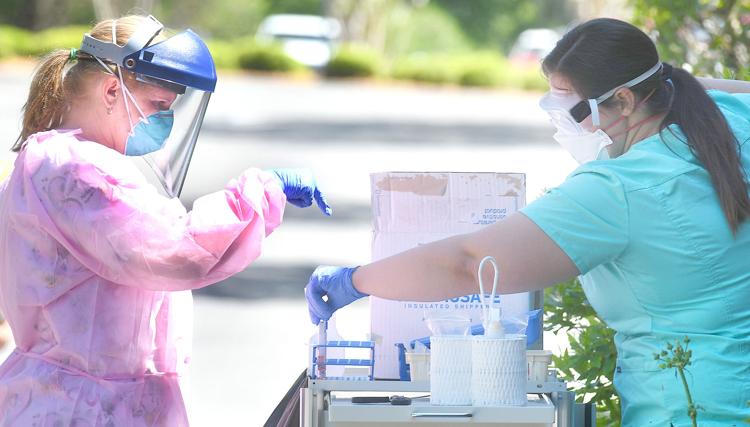 Area locations that are offering curbside testing to those showing symptoms include:
• DOH in Citrus County at 3700 W. Sovereign Path, Lecanto. Contact number is 352-527-0068.
• Langley Health Services at 151 E. Highland Blvd. Suite 151. Staff can be contacted at 352-419-5760.
• Rainbow River Medical, 20312 Robinson Road, Dunnellon. Staff can be contacted at 352-489-0126. 
• For Thursday,  Quick Care Med will also offer curbside coronavirus testing Thursday, April 2, beginning 9 a.m. at 6405 State Road 44, Crystal River, in the former Winn-Dixie Parking lot. Quick Care Med can be reached at at 844-797-8425. To receive the test you must first be seen by Quick Care Med staff.
You can make a Quick Care Med telehealth appointment at: https://www.quickcaremed.com/telemedicine.   
Floridians should know:
As the coronavirus spreads and health experts warn that those of us who are senior citizens or who have pre-existing conditions are most vulnerable, Florida ranks high among states with susceptible populations.
About 47% of Florida adults fall in the high-risk group of COVID-19 complications because of their advanced age, pre-existing conditions such as heart failure, lung problems or diabetes, and other factors, according to a recent Kaiser Family Foundation study using 2018 data.
That puts Florida tied in second place with Maine and Arkansas among the country's 50 states. The top state is West Virginia with 51%. There are nearly 8 million Floridians who fall in this high risk group.
Of this high risk group, nearly 6 million Floridians are over the age of 60. About 2 million of the high risk group are between the age of 18 and 60.