When Dr. Jensen Bouton and a friend visited Alpaca Magic in Homosassa in early July, they were expecting to learn about and maybe pet some alpacas.
"We weren't even sure what to expect," Bouton, a dentist with Dr. Richard Swanson's Crystal River practice, said Monday. It was her first experience with alpacas; she knew they were sort of like llamas, but not much else.
When the women arrived, they were the only two visitors, and owners Jean Riley and Larry Startzel took them on a tour of the property. When they reached an enclosure housing pregnant female alpacas and those with recently born baby alpacas — called cria —  they discovered that one of the females, Lizzy, was about to give birth.
Usually, alpaca births aren't problematic, Riley said Friday.
"Ninety-five percent of the time, there's no problem," Riley explained. "They have their babies, we watch them and catch the baby so it doesn't drop into the sand."
This time though, it became apparent that Lizzy — a first-time mom — was in trouble.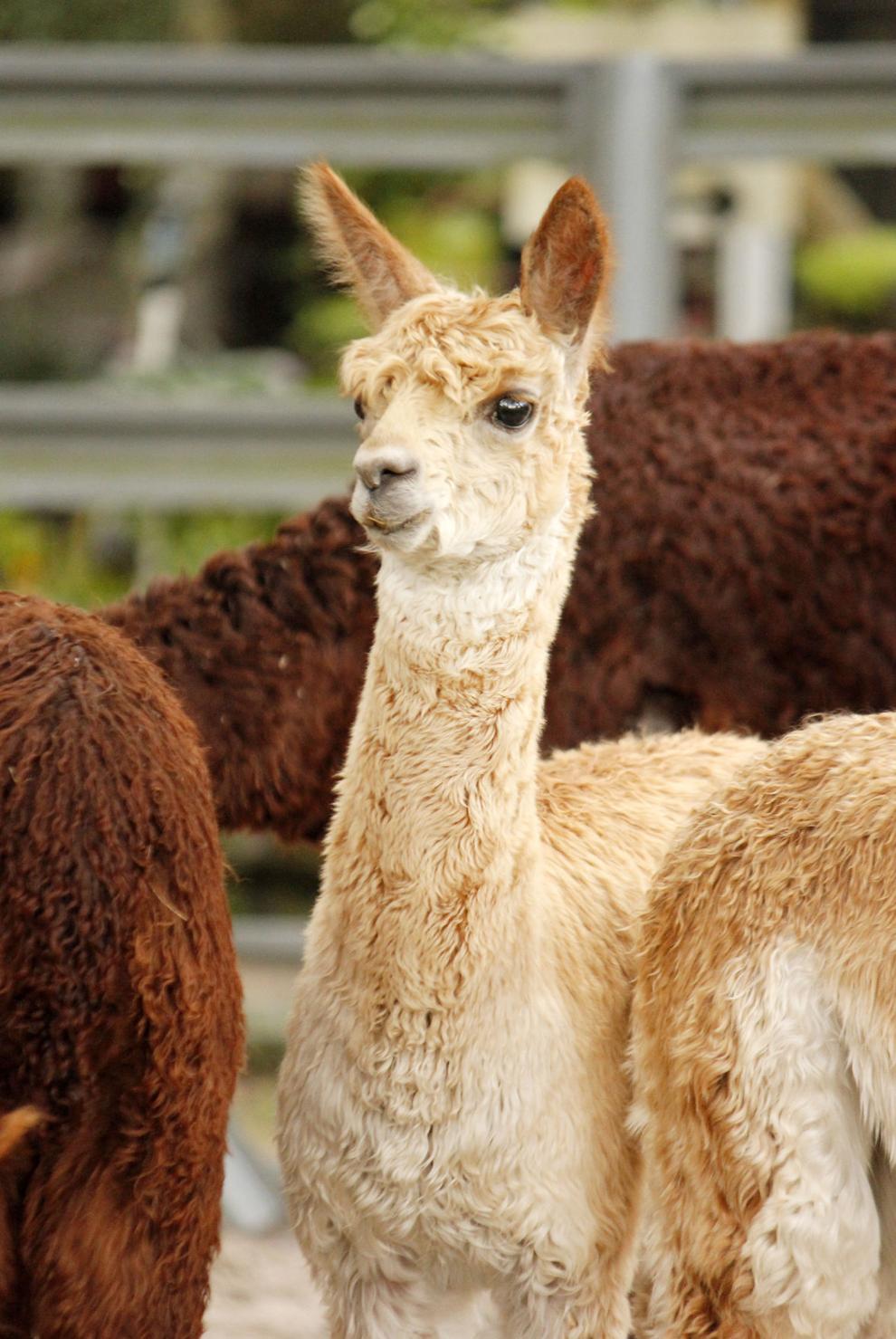 "The mom started having complications with the baby, and they couldn't get the baby alpaca out," Bouton recalled. "They asked us if one of us wouldn't mind jumping in, so we did."
"She was having a hard time," Riley said of Lizzy. "Luckily enough, they got here in time to give us a hand."
And so Bouton went, in the space of an hour, from never having seen an alpaca in person to being very involved in the miracle of alpaca birth.
"She was a trooper," Riley said of Bouton on Friday. "She just got right in there," Startzel added.
"I was on my knees, pulling this baby alpaca out of the mom," she continued. "We couldn't get it out, so we decided we needed to cut the mom just a little bit to get it out, and we did."
Soon the cria, a female, was free, and all four birth attendants held their breath — its extra time in the birth canal could have proven harmful.
"We got to watch it wake up and it was healthy, which was good," Bouton said. "It was just cool. I've never delivered a baby — I've had a lot of medical training, but I've never been involved in a birth before."
Riley confirmed that the cria, a female now named Long Tall Sally, is a healthy and happy alpaca.
"Afterwards, when we were driving out, we were like, 'I can't believe that just happened,'" Bouton said. "It was incredible to be involved in that."