A little lake in Crystal River went through a big cleanup earlier in August.
Diving crews with Sea and Shoreline spent a week scrubbing rocks and sucking out vegetative muck from the bottom of the pond at Little Springs Park across from city hall off of Northwest Second Avenue.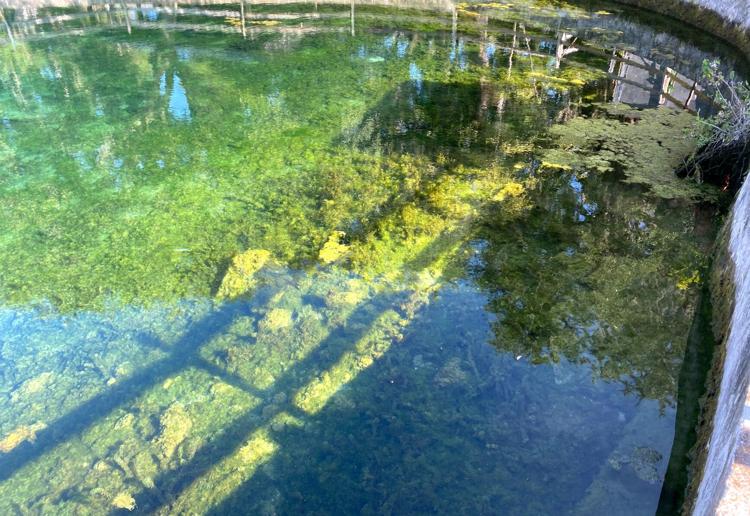 Vacuumed water was filtered and returned via a miniaturized system of pumps and devices Sea and Shoreline has been using on a larger scale to rehabilitate several canals and coves in King's Bay as part of Save Crystal River's King's Bay Restoration Project.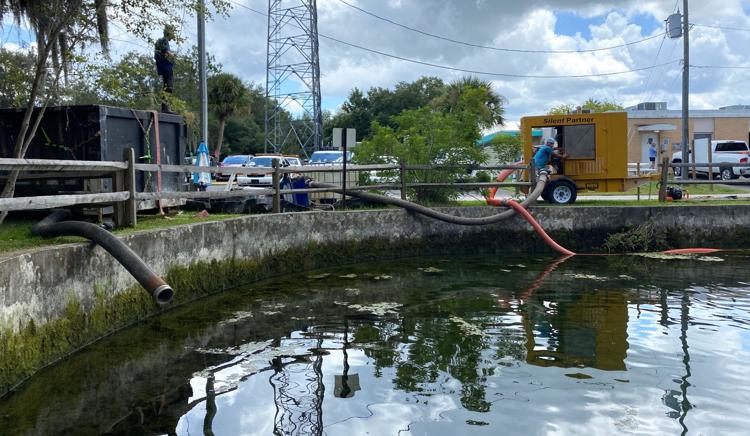 Roughly 10,000 native eelgrasses were then planted underwater, where they'll grow to adulthood by the spring of 2021 and release more oxygen into the water.
"We're going to have a whole ecosystem in there," Sea and Shoreline Sales Manager Howard Miller said.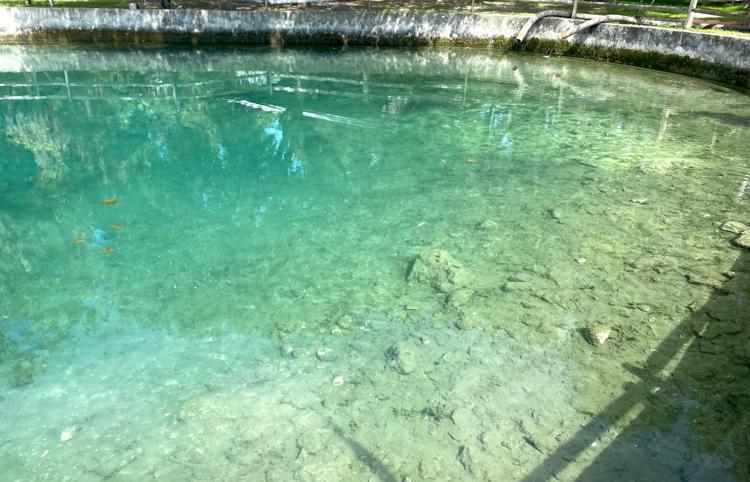 Miller said Sea and Shoreline worked on its own time and dime to complete the $20,000 endeavor for free after city officials asked for the cleanup and Save Crystal River members propelled it.
"Lo and behold they showed up there and did it," City Manager Ken Frink said.
Every year since a pilot project in 2015, Save Crystal River has been restoring King's Bay with Sea and Shoreline's work, totaling roughly 40 acres so far.
It's the nonprofit's hope to bring a total 92.6 acres of the bay back to life by Crystal River's 100th birthday on July 2, 2023.