Crystal River will be busy in 2020.
"2020 is going to be a year of action in Crystal River, and I'm extremely excited about it." Mayor Joe Meek said.
City plans this year are to transform a lot of downtown dirt into the foundations for a town square and splash pad park, projects city officials hope will create a boom of connectivity and private investment.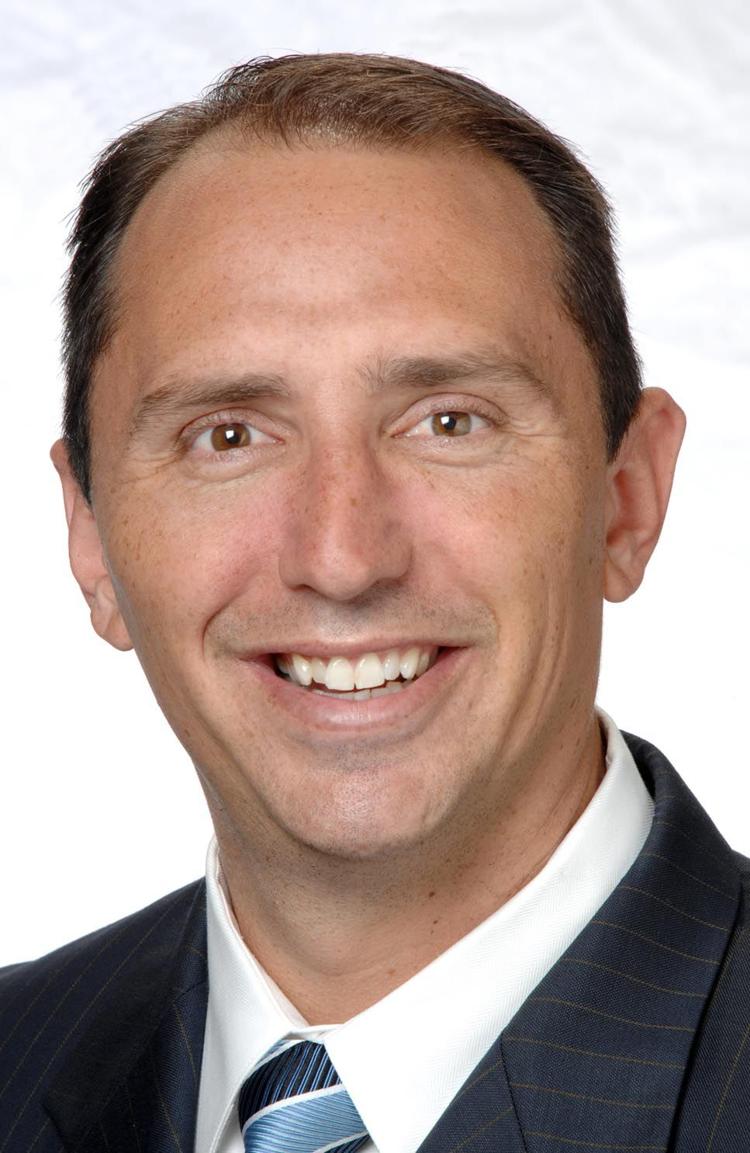 "It's going to pull together vacant lots into a community feature residents will be very proud of," City Manager Ken Frink said, "and will transform that area into a destination."
Land owners on the northern shores of King's Bay's Cedar Cove are also finalizing legal paperwork with Frink to OK the city's construction of its Riverwalk boardwalk through their lots.
Negotiations with private land owners and coordination of funding sources have stalled the second and final phase of Crystal River's long-awaited Riverwalk, but city officials are hopeful 2020 will see more progression.
"I've worked diligently to develop relationships with property owners when the Riverwalk goes behind their businesses, and we've gotten to the point they're ready to sign off on the dotted lines," Frink said. "I'm also confident that the funding is there."
Crystal River's town square, splash pad park and Riverwalk, make up the latest redevelopment vision for the city's heart.
"We think that entire area there … is going to be a very unique and big draw for folks to come downtown," Meek said. "People are buying into the things that the city is doing."
Here's the latest on Crystal River's biggest three endeavors it will take on this year:
Ground to break this month on town square; ribbon cutting planned for July 4th
Pencil in 10 a.m. Tuesday, Jan. 14, as when Crystal River City Council will break ground on a new town square at the empty southeast corner of U.S. 19 and Citrus Avenue.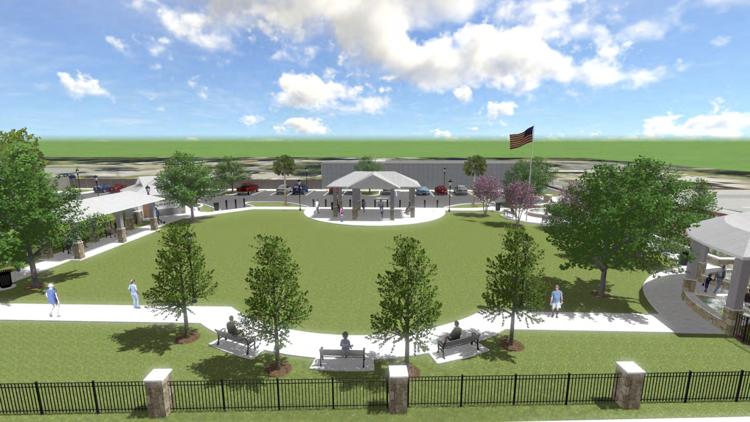 With a city payment of $820,683, Lecanto-based contractor Daly & Zilch, Inc. has 180 days to install utilities, landscape, fence between the highway, build a restroom, cement in sidewalks, raise a gateway entrance and put in benches.
Workers will also pave over the neighboring lime rock lot to create 21 parking spaces, three spots for golf carts and a passenger stop for the city's trolley, Frink said.
Frink said he's hoping to host a ribbon cutting in time for the July 4 holiday, if weather doesn't slow construction,
"In 2019, we had a lot of planing, we worked very hard and moved quick in regards to the town square," Meek said about council's efforts.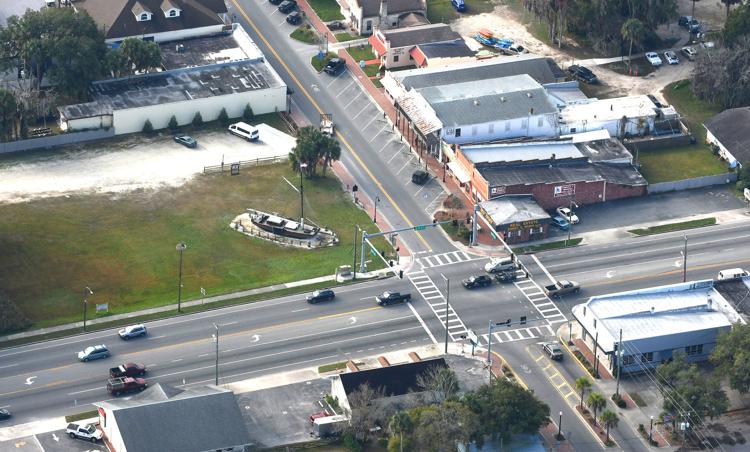 Crystal River expects to get a $650,000 appropriation from Florida lawmakers to construct two pavilions and a non-electric sign to advertise upcoming events, Frink said.
"State legislators have been unbelievable and fantastic to work with," Meek said.
There are no formal plans for the nearby historic pump house Crystal River Main Street recently renovated. 
Frink said he'll present a proposal to lease the roughly 90-year-old building to a private enterprise that compliments town square and the neighboring splash pad park.
Plans being drawn for splash pad park
Ground is expected to break this fall for a city splash pad park near Northeast Fifth Street and the Crosstown Trail junction.
Frink said city staff is finalizing concept drawings for potential design-build contractors to redraw and propose for council's go-ahead to construct.
At Florida's last budget session, Crystal River secured a $450,000 state grant to build the 2,000-square-feet splash pad and surrounding linear park. 
The city also pledged $350,000 toward construction, specifically a restroom that will also serve town square visitors.
Frink said the 14,542-square-foot parcel south of the future town square that council bought in August for less than $27,000 is going to be an expansion of the splash pad park.
Riverwalk's second, final phase progressing; temporary connector underway
Frink said construction is almost done on a private lot on the corner of U.S. 19 and Northwest Second Avenue for a temporary pathway to connect two dead-end routes of the Riverwalk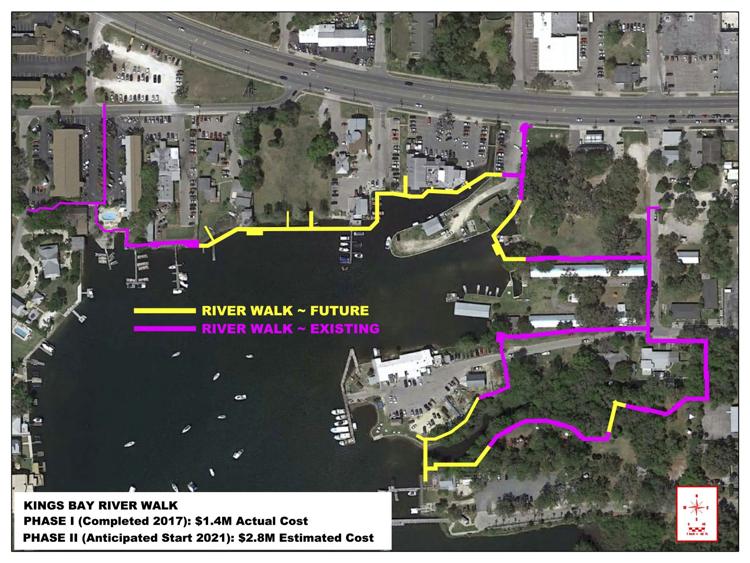 City council agreed in December to pay DSP Marine, LLC, $1,000 a month to have the connector and overflow parking lot.
More signage will also be planted in the area to direct people to the city's public parking lots.
"We expect to generate some traffic over there," Frink said.
This will better complete the circuit of the Riverwalk's sidewalks that opened in March 2018 to eventually hook up with the Riverwalk's boardwalk along the eastern and northern shores of Cedar Cove.
Frink said he's hoping to soon get the remaining four OKs from waterfront property owners who'll be impacted by the Riverwalk, which will stretch from Kings Bay Park to Cracker's restaurant.
Springtime 2021 is the target to start construction.
To fund its Riverwalk boardwalk, valued between $2.8 and $3.2 million, Crystal River plans to get $1.7 million from the Citrus County's federal allotment of the RESTORE Act, money awarded from the BP Deepwater Horizon oil spill lawsuit.
Frink said the city's responsible for the balance, and council has asked lawmakers for a $2 million contribution to help fill the funding gap and pay for other features.