Editor's Note: This story was updated with the correct title of Gloria Witkus, the assistant manager of River Ventures. The Chronicle regrets the error.
A tense yet progressive meeting between Crystal River leadership and ecotourism businesses in the city ended with a partnership to ease impacts of watercraft overcrowding in King's Bay.
"We're getting to the point where this bay can't sustain this industry; it's getting overrun," City Manager Ken Frink told close to 60 people the evening of Tuesday, July 20, at city hall. "We're at a breaking point here, guys."
After two hours of discussion, the large group of manatee, dive, fishing and paddlecraft tour operators came to a consensus: more education and enforcement is needed on the water, especially for the unguided out-of-towners boating or paddling without concern or courtesy.
How to better police and teach those disrupting the bay, its seagrass beds and public canals has yet to be decided. Finding the money to pay for those services will also be challenging.
However, the city and those who make a living off the bay agreed to pursue affordable and effective solutions for a multifaceted problem.
"There's a lot of homework to do on our part, and on your part," Kim Altman, owner of Explorida, told Frink and City Councilwoman Cindi Guy sitting beside him. "We should reconvene."
Frink said he'll reach back out to Tuesday's audience, which provided contact information.
Officials of the Manatee Eco Tourism Association (META) also extended an invitation to attend their regular meeting on Aug. 12 at the Citrus County Visitor and Convention Bureau.
"There's a lot of things to discuss, and that's the forum of META," said Gloria Witkus, META's vice president and the assistant manager of River Ventures.
Frink advertised Tuesday's meeting with a letter addressed to guides of manatee tours.
His letter drew a bigger crowd than expected, and Frink apologized for his message and its tone after recipients said the city was falsely accusing them of causing the issues.
"My goal is to get us all together and come up with a solution," he said. "The people that actually give a s*** about the bay are in this room."
Frink said city residents living along the bay have complained about boats speeding in their canals, poor anchoring practices, tour boats operating without signage, people harming manatees, and boaters trespassing on their property.
Don Markham, a dive instructor for the Crystal River Kayak Company and Dive Center, told Frink the local guides aren't responsible but they're being blamed.
"Your issues are with residents, I get it ... and that's the issue we need to address, but it's not us," he said, echoed by others in the room. "It's your rental boats and people who launch their own watercraft."
Many in the audience asked Frink if the city logged the complaints and complainants it got.
"Help us understand what problems we're trying to solve," said Mike Engiles, owner of Crystal River Watersports. "There's a handful of residents who don't want tours, and they're going to throw as much spaghetti against the wall until it sticks."
Frink said city staff hasn't been recording grievances but it's clear what the issue is.
"For every one person that calls in, there's another five people who don't call in," he said before the audience erupted in jeers. "The problem is with ecotourism, and you're part of that."
Guides said they do their best to serve as ambassadors for local waters by policing themselves, but their efforts fall short when dealing with angry residents or ignorant visitors.
"A lot of the time we get two middle fingers and a bad review on our company page," Altman said. 
Citrus County Sheriff's Office Deputy Adam Ferguson, who's contracted by Crystal River to patrol city waters, said watercraft traffic the prior weekend rivaled the busy holiday weekends.
Ferguson said he stopped 20 boats — many of which came from out of town — for violations. 
"Courtesy isn't a common thing anymore," the deputy said.
Frink said it would be almost impossible to regulate the number of private boats and paddlecraft entering the bay, but the city has tools available to help curb the number of vessels in areas where congestion is most common and damaging.
This could include creating a permit system for eligible boating guides, restricting anchoring and excluding boating.
"The best option is to solve from within," Frink said. "I'm not trying to be combative here."
Guides asked if law enforcement could staff additional patrols in King's Bay. Others wanted to expand initiatives to educate people about respecting the bay's ecosystem and neighbors.
Joyce Palmer, manager of the Crystal River National Wildlife Refuge under the U.S. Fish & Wildlife Service, said local government agencies and ecotourism businesses should flood the internet with videos and posts with messages of ways to keep the bay healthy.
Witkus said guide staff could volunteer outside of work to keep troublemakers in line.
"It's going to be less money to train than hire," she said. "It's better than nothing."
Dave Perry, owner of Hunter Springs Kayaks, said trying to control the chaos with instruction won't work.
"Do you think any of these people getting the complaints care about the education? It's all going to come down to enforcement," he said. "We need to have some big tickets."
Frink said it would cost the city roughly $150,000 to hire another marine deputy.
Cody Cummins, general manager of Bird's Underwater, and Justin Strickland, managing partner of Captain Mike's Swimming With the Manatees, said they and others in the local industry wouldn't oppose having either their customers or their businesses chip in.
"We care enough to try and give some more money to get another officer," Cummins said.
Strickland said local visitors should be charged with a tax of three cents on the dollar for anything related to tourism, and collected revenue would go toward law enforcement.
"We can't fix stupid," he said, "but we can make it expensive."
Citrus County Visitors Bureau Director John Pricher told audience members the county's 5% tourist development tax can't be raised to 6% because the county's population and tourism volume hasn't reached the required thresholds.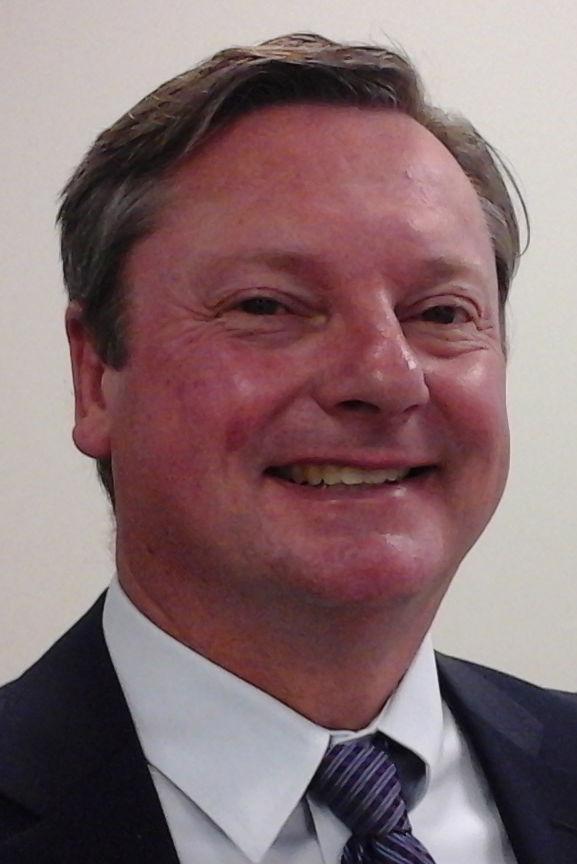 Pricher told the Chronicle the estimated number of county visitors in 2019 was 1.5 million. Of those, 500,000 were overnight guests.
Pricher said the visitors bureau will work with the city to see if other funding mechanisms are available. 
"I want to help," he said, "but I don't know how to help yet."