Crystal River City Council set the stage for the future of Kings Bay Park and how it will host and capitalize on the local commercial paddlecraft industry.
Council voted 5-0 at its meeting the evening of Monday, Jan. 11, to approve three agenda items finalizing how six city-licensed paddlecraft businesses must operate at the city's waterfront park and pay fees for their clientele to launch there.
These measures go into effect Feb. 1.
This is the result of city officials' requirement for recognized paddlecraft vendors to launch from Kings Bay Park at the end of Northwest Third Street, in an effort to quell overcrowding at Hunter Springs Park and obtain more city revenue from businesses profiting from a public park. 
In its votes Monday, Council already committed $101,000 in expected city-collected launch fees to restructure city staff to better monitor the park's paddlecraft operations, including the disbursement of prepaid wristbands to show proof of payment to launch.
Council also voted for up to $30,000 to pay Jones Edmunds and Associates for a long-term development plan for Kings Bay Park so it can handle and move increased traffic and activity.
It's the city's intention to also use launch fees to fund those capital projects designed in the plan, along with paying additional staff.
Dave Perry, owner of Hunter Springs Kayak, thanked city staff and Councilwoman Cindi Guy on Monday for negotiating the city's franchise agreements with his and the five other paddlecraft businesses running out of Kings Bay Park.
This included lowering the proposed launch fee from $7.50 to $5.
Perry asked council to allow paddlecraft businesses access to the park after-hours for night tours, noting the city wouldn't be liable for mishaps per the agreement.
"This is now our only option of where we can launch," Perry said. "I'd like to be able to take people out, escorted by our staff, down to do a sunset tour … something of that nature."
Perry also wanted the city to enforce a universal fee for any paddlecraft to launch from a city venue, and make sure collected launch fees wouldn't fund anything else except park functions.
"I'd like to make it difficult to move that money for another purpose," he said.
City Manager Ken Frink told council members it would be up to them to approve a business' after-hours occasion at the park. 
"If there's an opportunity for an event and do better things," he said, "I'm not opposed to coming back to you to change those arrangements."
Frink also said council's votes will ensure launch fees get reinvested into the park system, and it will take some time before he and his staff implement a process and buy the equipment needed to charge for every paddlecraft launch — commercial or not.
Citrus County Chamber of Commerce CEO and President Josh Wooten said he understands Frink's apprehensions in including Perry's requests in the franchise agreements, but is glad Frink and council are willing to keep talking.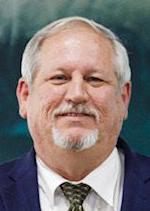 "Ya'll have a balance you have to strike," he said. "We're satisfied It's an ongoing discussion on a couple minor items."
Council gets update on blighted Crystal Square shopping plaza
City Attorney Robert Batsel Jr. told council the ball's in the court of Crystal Square management on how they'll fix up the blighted shopping plaza within the city.
Batsel said he spoke Monday with the owners of 579 SE U.S. 19, and they told him they expect to submit a redevelopment plan to the city by the end of January, with an end-goal of attracting notable tenants to their plaza.
Council turned its attention to Crystal Square early last year in an effort for its owner to comply with numerous city code violations and settle a $333,549 debt owed to the city in unpaid assessments and fines.
Crystal Square representatives met Dec. 18 with Batsel and Assistant City Manager Brown "Jack" Dumas III to address the 17 code violations, which, Batsel said Monday, focus on a broken fire system and vulnerabilities to break-ins from the homeless.
Crystal Square's bigger issue, Batsel said, is how it plans to redevelop itself to stop the city from foreclosing for its lack of payment.
If progress isn't made, Batsel said, a formal foreclosure notice will be mailed out.
Batsel said the owner oversees roughly 140 commercial properties nationwide, and was unaware their management partner let Crystal Square go into such disrepair.
Vice Mayor Pat Fitzpatrick shared his skepticism on Crystal Square's possible future, and told Batsel to get serious fast if there isn't a valiant effort.
"We drop the hammer on them," he said. "I just don't think they're going to do what they say they're going to do; I'm not going to say I don't believe, but I don't believe them."
Crosstown Trail closure to last through January due to drainage pond project
An improvement project on the drainage retention pond next to Hunter Springs Cove has been delayed, Frink told council, keeping the Crosstown Trail near Three Sisters Springs Trail and Northeast Second Court closed through January.
Frink said the holidays and a family death postponed the progress of Lecanto contractor Pave-Rite, which began work in late October.
Crystal River and the Southwest Florida Water Management District each paid $100,000 to modify the pond in order to lessen impacts from storm surges and runoff pollutants.