Every year around Halloween, the grounds of Crystal River Foursquare Gospel Church turn into a spooky, fun-filled, free family event.
And each year it's bigger and better, like the horse skeleton pulling an old-fashioned undertaker's carriage.
"We plan for this all year," said Pastor John Hager.
This year's theme is "Grimm's Fairy Trail," with a walk through the forest graveyard that features a variety of spooky-yet-fun scenes from familiar fairy tales: Little Red Riding Hood, Snow White and the Seven Dwarves, Beauty and the Beast, Rumpelstiltskin and others.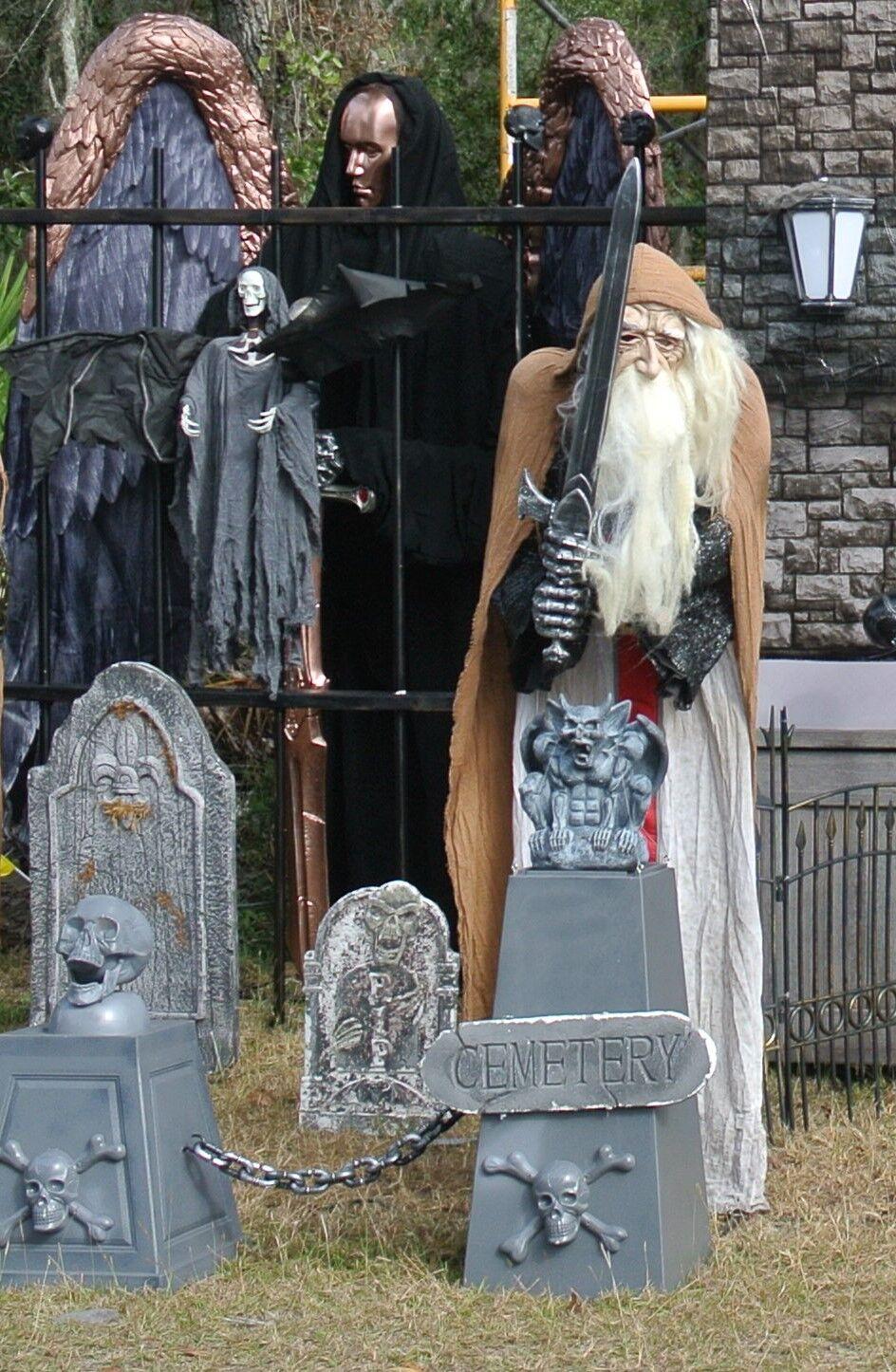 "All throughout history there's always been good versus evil, light versus dark, and the fairy tales have always shown that," Hager said. "But our whole point and purpose is to have something for families to do that's fun and safe and free."
From 4:30 to 7 p.m. Saturday, Oct. 23, there will be inflatables for kids to play on, free food, popcorn, cotton candy, games and prizes.
At the end of the event, the grand finale: "the hurricane."
As Hager explained, "That's when all the kids gather together with their bags and we start throwing a ton of prizes and candy as fast as we can for them to get."
He added, "With everything everybody has been through, with the loss of loved ones — COVID has devastated so many families — we know people's spirits are down and we wanted to do something to take their minds off it, even if it's just for a moment."
Crystal River Foursquare Gospel Church is at 1160 N. Dunkenfield Ave. in Crystal River.