Work isn't stopping in downtown Crystal River.
In less than a year after they opened Crystal River Town Square on the corner of U.S. 19 and Citrus Avenue, city officials broke ground the morning of Wednesday, April 28, on a splash pad park next door.
"It's safe to say Crystal River is a city on the move," Mayor Joe Meek said, addressing an audience of local dignitaries at an outside ceremony at the park's future site on the northeast corner of Northeast Fifth Street and Northeast First Avenue. "I'm so excited about all these projects going on."
With a budget of $599,890, Lecanto-based contractor Daly & Zilch, Inc. is expected to finish the city's latest park in October.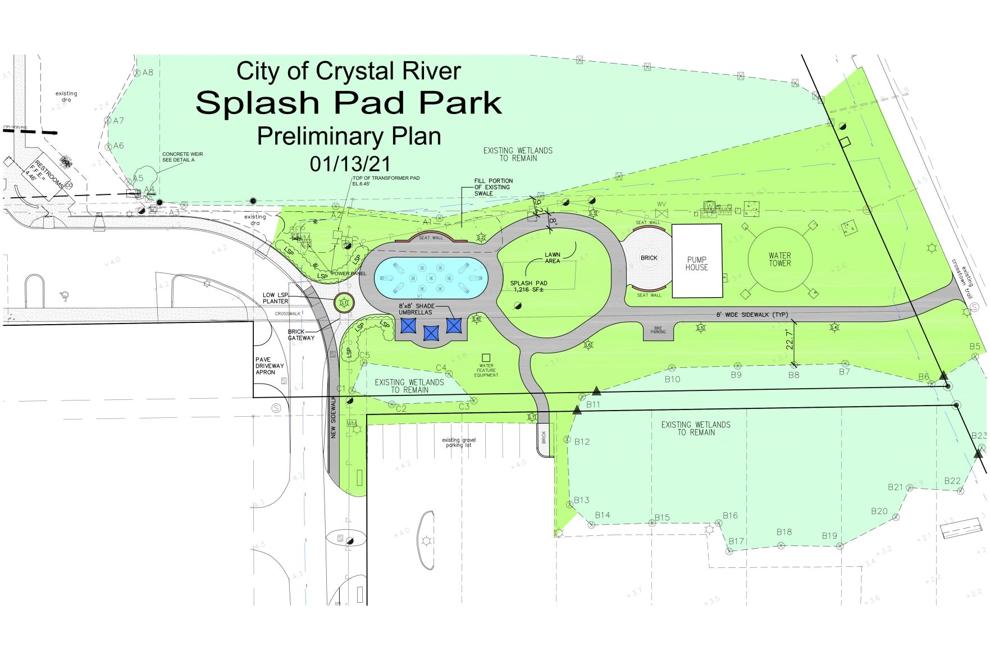 "I'm so excited about the splash park," Councilman Ken Brown told Wednesday's attendance. "Being a father and a grandfather, I've seen how much families enjoy it."
City Manager Ken Frink called the splash pad "phase two" of the town square, calling it a link between the square's green space and the city's historic pump house and water tower to the east.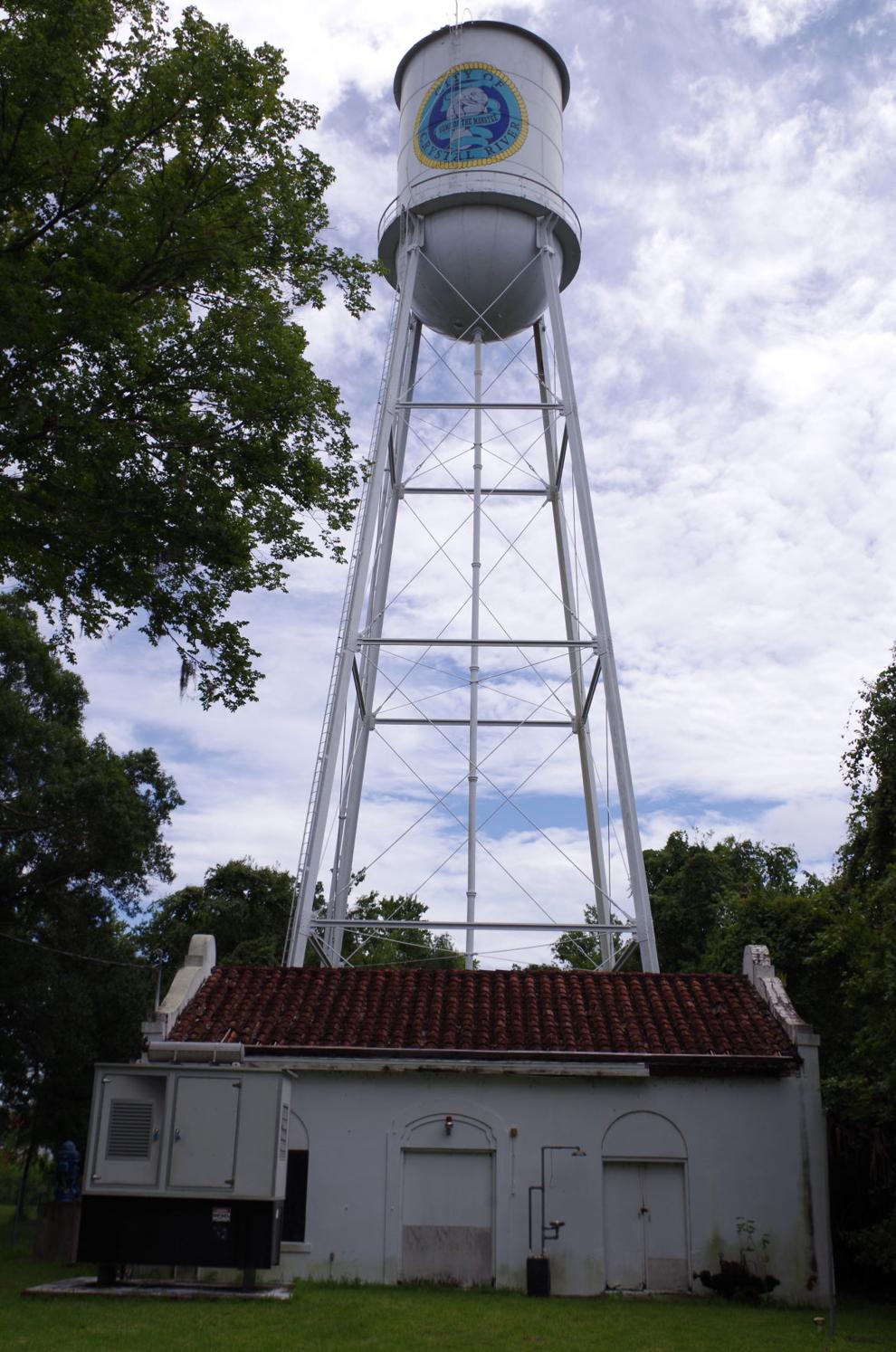 Florida lawmakers, influenced by the city's lobbyist, the Southern Law Group, appropriated a $450,000 grant in 2019 to help pay for the splash pad park. 
Crystal River also pledged $350,000 toward the project.
"I almost feel like the city of Crystal River is experiencing spring; we're opening up, we're growing and we're turning into this beautiful flower," Councilwoman Cindi Guy told the crowd. "I'm very, very proud to be part of this group, and history in the making."
Serving multiple purposes, the park's fountain pad can either entertain children and families during the day, showcase a nightly display or be turned off to create more event space.
"It's really going to take things up a notch," Crystal River Main Street Executive Director Meredith Linley told the Chronicle about her community revitalization group hosting future outings there.
Josh Wooten, president and CEO of the Citrus County Chamber of Commerce, said the park's active attractions will balance out the more "passive" town square while also drawing more people in to shop at area shops.
"The more you can do to make downtown a destination point, the better it is for our businesses," he said. "The city's vision is to get people downtown, and that ultimately helps the commercial district."
City staff will also be requesting proposals from businesses interested in renting out a storefront within the pump house, renovated by Crystal River Main Street, said Frink, who gave a tour of the building to the ground-breaking's attendees.
Frink said the city's water tower is also slated to get a fresh coat of paint within the next six months.
"This is all in anticipation of the 100th anniversary of Crystal river in 2023," he said, adding the city's King's Bay Riverwalk should also be ready in time. "It's just been an amazing ride so far."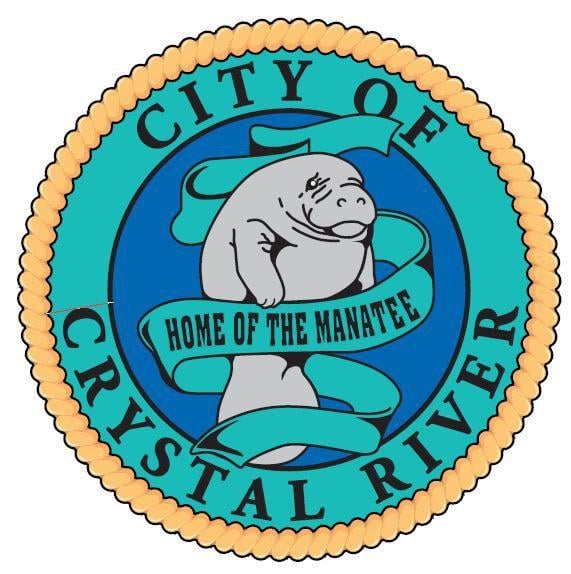 Meek and Frink also thanked Citrus County, Inverness, the chamber, city staff, council and locals for supporting Crystal River.
Crystal River is gearing up to begin an in-depth, weeklong public input session to help draft its civic master plan — the city's development blueprint for the next 50 years.
"We're not done yet; we've got a long way to go," Frink said, "but I think we've got a pretty strong vision."