It seemed like 2021 flew by, with Crystal River and its City Hall moving just as fast.
Here are a handful of the many tasks the city on Citrus County's coast either took on or achieved this past year:
Downtown Crystal River welcomes scenic mural
Crystal River officials on Jan. 8 unveiled a 68-foot-wide, 14-foot-high mural featuring the city's wild waterways as a new backdrop to the city's town square at U.S. 19 and Citrus Avenue.

It took city resident William Mickey roughly 11 weeks to paint a vibrant rendition of his hometown's waterscape of manatees, kayaking, scalloping and fishing on the northern wall of Explorida's tour guide business.
Private donations and a $1,000 grant from the city's Community Redevelopment Agency (CRA) Board funded the $18,000 mural, which the nonprofit Crystal River Main Street envisioned and spearheaded.
Kings Bay Park starts commercial watercraft launching fees
City Council voted 5-0 Jan. 11 to start enacting a $5 fee Feb. 1 for customers of city-licensed paddlecraft-rental businesses to disembark from the city's Kings Bay Park.
Council also approved franchise contracts with the city-based kayak and paddleboard vendors, including lease agreements for the businesses to rent corrals at either $750 or $1,500 a month to store equipment at the park.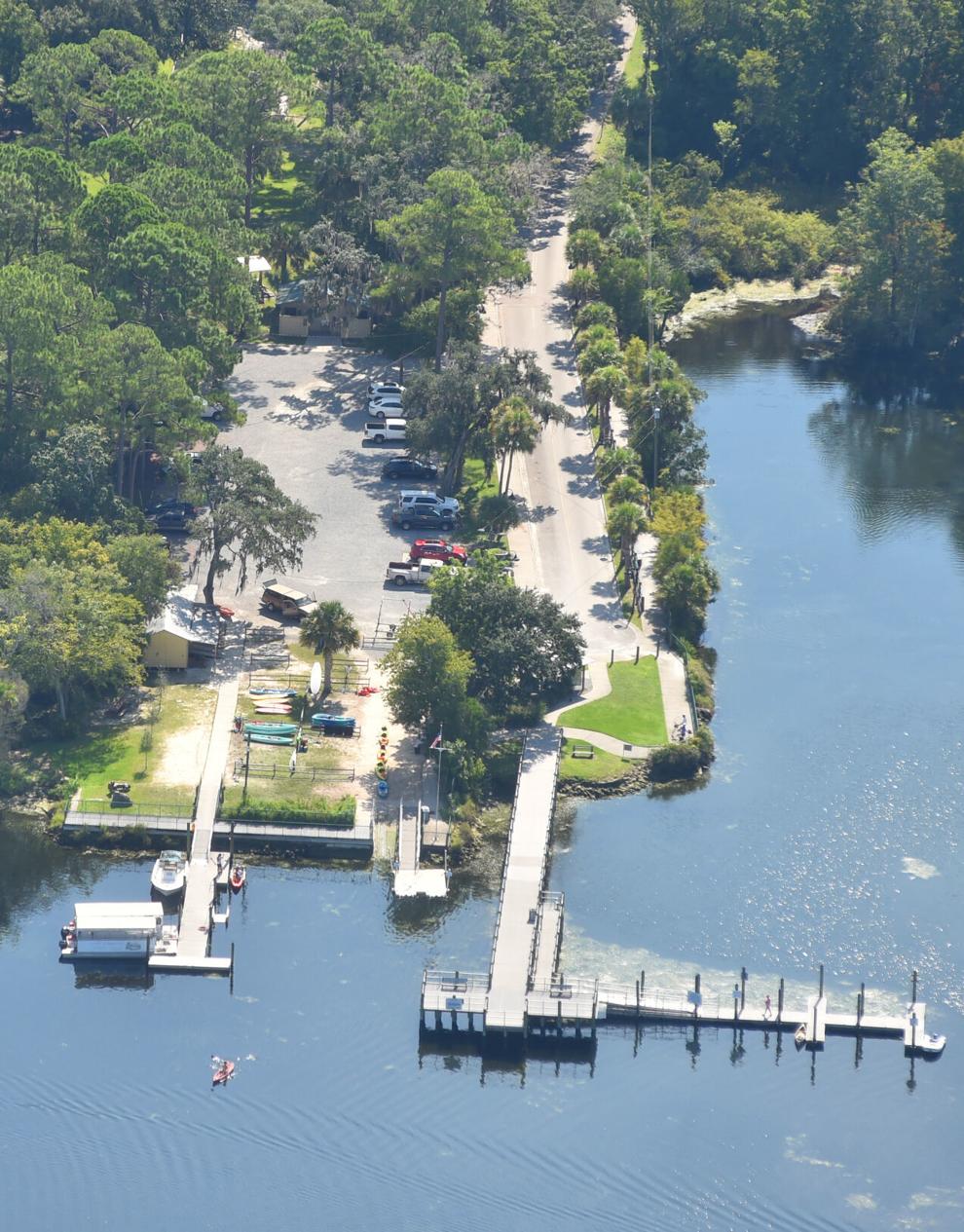 These measures followed council's decision to ban commercial paddlecraft customers from launching out of the city's Hunter Springs Park to help alleviate overcrowding there.
Council's vote also committed $101,000 in expected launch-fee collections to restructure city staff at Kings Bay Park to regulate its new paddlecraft operation.
There was also an allocation of $30,000 for Jones Edmunds and Associates to create a long-term redevelopment plan for the park so it can better handle and move increased traffic.
It's the city's intention to also use launch fees to fund capital projects designed in the plan, along with paying additional staff.
Crystal River Mall trades manatee statue to city
City leaders and the Crystal River Mall made a trade, which gave the city a worthy centerpiece for its town square while also freeing the mall of debt.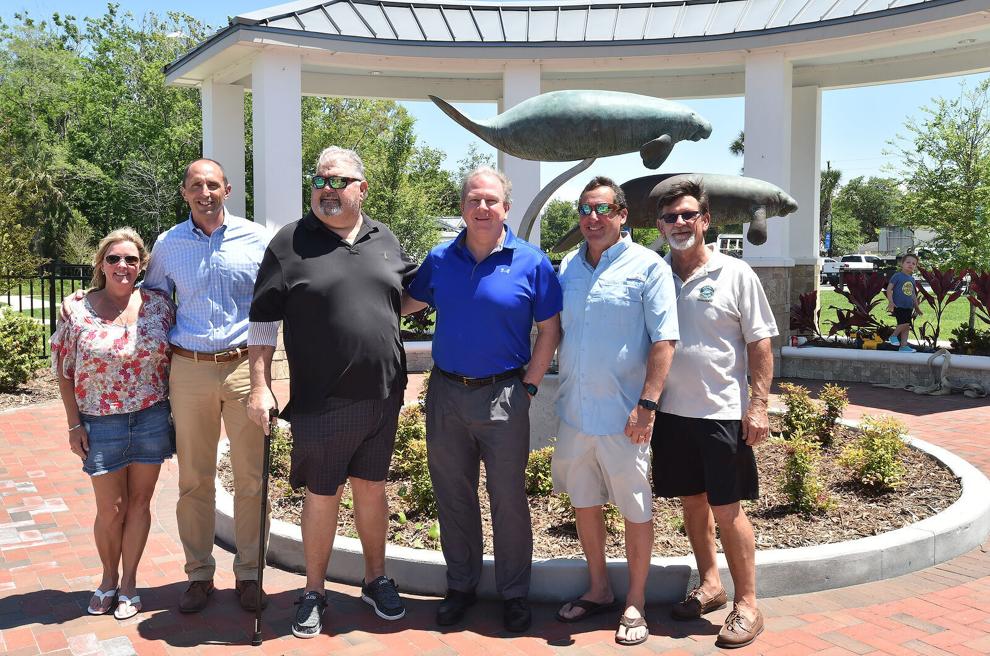 Council voted 5-0 March 8 to OK an agreement for the mall to transfer ownership of its bronze manatee statue to the city, which, in exchange, waived the mall's lien of $95,200 for code violations.
Mall owners accrued the property lien because of a faulty fire-sprinkler system from several years ago. While the mall was able to address the issue, it wasn't able to pay off its lien.
According to city staff, the figure's appraised value was $185,000. Commissioned for the mall around its opening in 1990, the statue used to occupy a fountain at the center of the mall's food court before it was relocated to the mall's main entrance.
City charter reviewed, left unchanged
A committee of Crystal River citizens tasked with reviewing the city charter every decade decided to leave the city's constitution unchanged.
Committee members – nominated by city council – voted 4-1 May 20 to disband without recommending changes for council to consider as charter amendments for city electors to vote on in the 2022 primary.
Led by chairman and former city manager John Morrison, the committee met twice to examine the 19-pages charter and its seven articles outlining the city's governmental powers.
Commissioner Rocco Foley voted against, taking a stand on his suggestion to edit the charter's description of a qualified city council candidate by upping residency requirements.
Crystal River eyes boat ramp relocation for Riverwalk
City staff hosted a public workshop Feb. 25 to gauge support for a new boat ramp to replace Crystal River's ramp at the end of Northwest Third Avenue.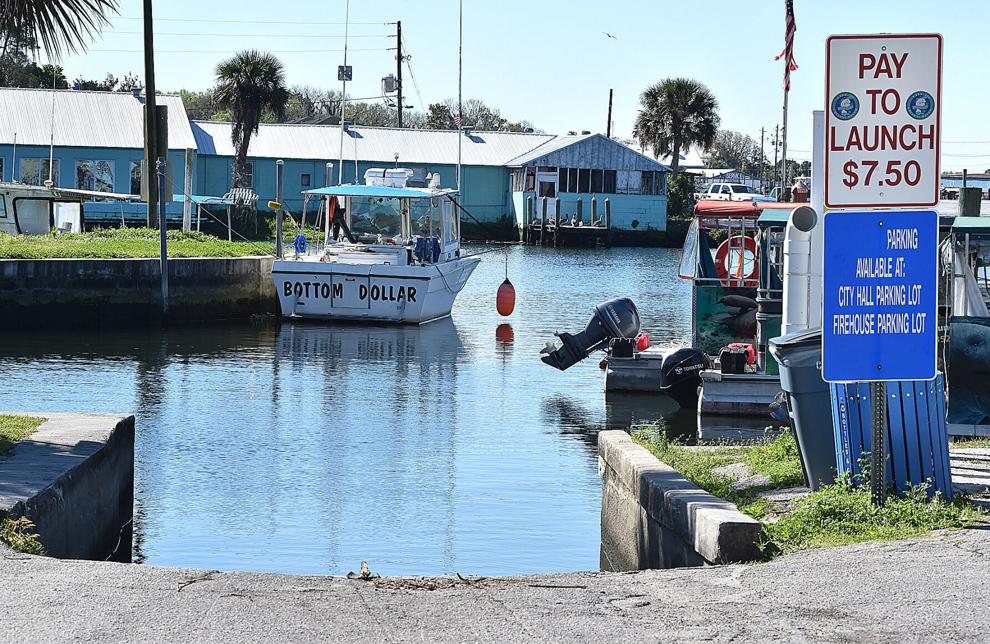 Staff said the "Third Avenue boat ramp" within the Dockside Shoppes plaza can't coexist with the city's upcoming Riverwalk boardwalk, planned to run along the northern shores of Cedar Cove in King's Bay.
A majority of workshop attendees supported having the ramp within the Crystal River Preserve State Park, modifying the park's existing ramp off of North Sailboat Avenue.
Opponents, who were mostly residents living along West State Park Drive, said relocating the city boat ramp would increase vehicle traffic on their main roadway, endangering pedestrians.
Florida Department of Environmental Protection officials turned down the city's request to built in its park, pushing the city to partner with the county on possibly expanding its boat ramp at Fort Island Trail Park.
Charrette inspires Crystal River's masterplan
A weeklong, in-person charrette in June launched the creation of the Crystal River Civic Master Plan – the city's blueprint on how it should grow and develop in the future.
More than 440 city residents and stakeholders met and provided feedback to create the comprehensive and illustrative 228-page document, which covers a variety of development topics such as transportation, parking, waterfronts, shopping centers, wildlife and historical preservation.
Dover Kohl & Partners, the planning consultant the city hired for $156,000 to facilitate the charrette, unveiled its first major draft of the master plan in October for additional public input, and is expected to release a final product in the near future.
To see the plan, visit crystalrivercivicmasterplan.com.
Crystal River breaks ground, opens splash pad park downtown
Months after Lecanto contractor Daly & Zilch Inc. broke ground in April on the $599,890 endeavor, Crystal River opened its first splash pad park next to its water tower on the northeast corner of Northeast First Avenue and Northeast Fifth Street.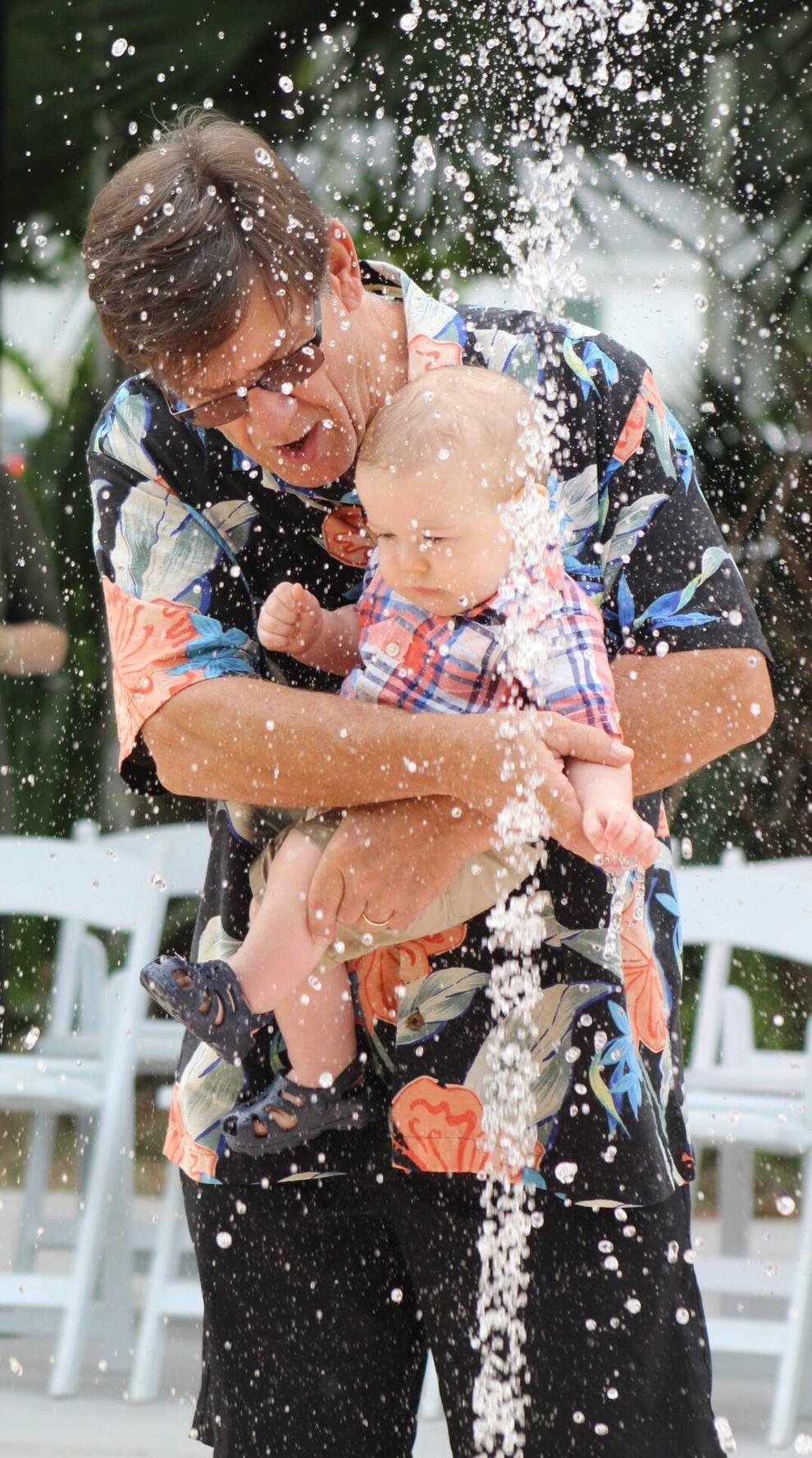 A $450,000 state grant from 2019 and a $350,000 pledge from the city funded the 1,000-square-foot concrete pad fitted with around a dozen underground fountains, which jet streams of water into the air with the press of a button.
Rings of light at the base of each fountain shine colors into the water, turning an evening at the city park into a dazzling, luminescent show.
A shaded area, shower, sidewalks and landscaping were also installed around the splash pad, along with a concrete patio underneath the water tower to provide space for whatever business rents out the historic and renovated pump house from the city.
Higher millage rate approved to handle costly budget
Following a series of workshops and a pair of public hearings, council voted 5-0 Sept. 15 to approve a property tax rate of 6.59 mills to fund the city's $6,887,513 general fund and its CRA $5,328,308 budget.
Council's decision to increase the city's 4.8 millage rate came after city staff said it would not cover a surge of additional expenses.
This included: raising hourly wages up to $15 by 2026 to abide to state law, paying more in health insurance premiums, agreeing to a higher price for law enforcement services with the Citrus County Sheriff's Office, and allocating more to dealing with old equipment.
Council announced a tentative millage rate in July of 6.9 mills, with hopes the city's finance department could lower it before a final rate had to be set in September.
Crystal River works to navigate King's Bay congestion
City Manager Ken Frink, Councilwoman Cindi Guy and city staff hosted a meeting July 20 with ecotourism businesses in the city to start finding solutions on how to ease the impacts of watercraft overcrowding in King's Bay.
After roughly two hours of tense discussion, the group of, dive-, manatee- and paddlecraft-tour operators decided more education and enforcement is needed on the water, especially for unguided boaters or paddlers from out of town.
On Oct. 13, a 14-member King's Bay Focus Group met for the fist time to start refining the the strengths, weaknesses, opportunities and threats the bay has, giving the city a strategy to improve navigability, behavior and other uses on the water.
Additional gatherings have been held.
Crystal River expands sewer system, takes septics offline
Crystal River and the Citrus County residents impacted by the city's Indian Waters Phase One Sewer Expansion Project finalized the septic-to-sewer initiative.
Council voted Sept. 13 to set assessments for the roughly 90 occupied and vacant county homesteads to be connected to the city's wastewater system, taking 77 septic tanks offline to reduce their harm on groundwater.
Affected residents living in the Indian Waters subdivision were going to pay the balance of what the city couldn't cover for the $2.15 million project, which was more than what the city budgeted for prior to COVID-19's impacts.
At the start of assessment workshops, property owners were tentatively facing either an upfront charge of $10,304 or an an annual payment of $861 on their tax bill for the next 20 years.
Before a final assessment had to be set in September, city staff got an additional $500,000 in state funding to help offset project costs. Crystal River also contributed $100,000. This brought assessment options down to either a $5,976 prepay charge or an annual assessment of $832.
Council voted Sept. 27 to award Inverness-based Pospiech Contracting $1,707,470 – including a 16 percent contingency – to build and install the expanded wastewater infrastructure.