Editor's Note: This story was corrected to state the Crystal Square shopping plaza has 12 code violations with the city of Crystal River.
After spending roughly a year sat apart in their city hall's chambers because of COVID-19, Crystal River City Council members were shoulder-to-shoulder together on the dais.
"It's very nice to get things a little bit back to normal," Mayor Joe Meek said, starting council's Monday, May 10, meeting.
In his regular update to council about the future of the vacant and blighted Crystal Square shopping plaza at 579 SE U.S. 19, City Attorney Robert Batsel Jr. said the property's code enforcement hearing is still on for Thursday.
Crystal Square's code-violation case has been running simultaneous to the city's attempt to get the plaza's New York-based owners to demolish the 8-acre site in exchange for the city's release of the property's $333,550 in accrued code fines and other unpaid assessments.
Batsel told council a redevelopment agreement is being drafted, but noted the city's leverage over the property would vanish if the owners complete demolition. 
"Once they scrap it," the lawyer said, "we'll have no say on what's going there."
Owners of the former Village Inn building next to Crystal Square are also considering a similar course of action for their property, which, along with the shopping plaza, has been the focus of council's mission to fight city blight since early 2020.
Crystal Square ownership has been looking at just fixing the lot's 12 code violations, without any demolition, before renting out its 10-12 storefronts to class-A tenants, Batsel said.
Batsel said he and Crystal Square's own legal representative have been trying to convince the plaza's owners it would be impossible to make such extensive repairs without having to raise the entire structure to federal flood-building codes.
If improvements to a building exceed 50% of its market value, according to a regulation of the National Flood Insurance Program, the entire structure has to be brought into compliance with current flood regulations.
Batsel said selling Crystal Square as is wouldn't attract any buyers because of the overhanging city lien, and the city can't force its owners to sell after they go through with demolition.
Vice Mayor Pat Fitzpatrick cautioned council, saying the owner will keep stalling on progress.
"They're going to try and yank our chain," the councilman said, "until we step on their neck."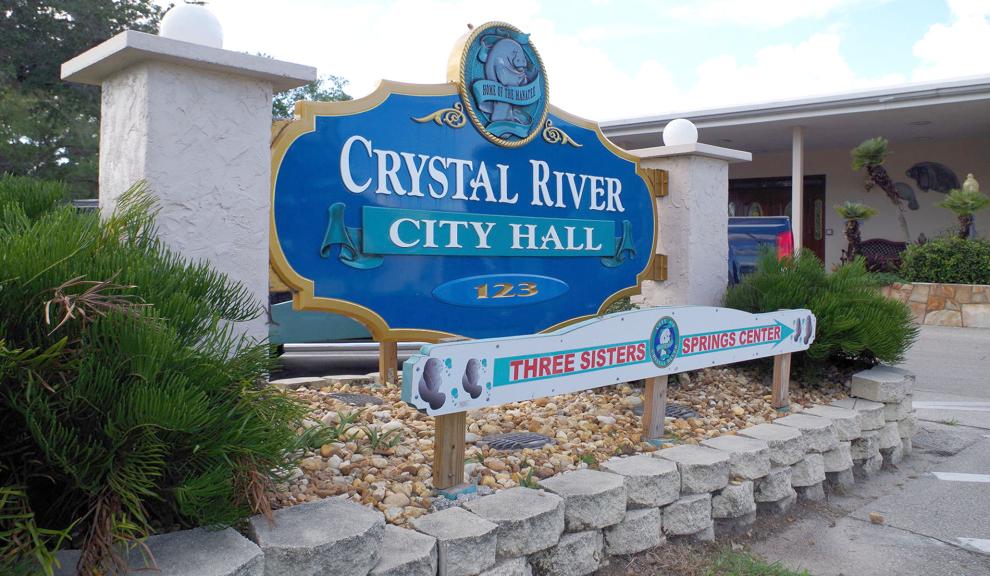 Also during council's meeting on Monday:
City Manager Ken Frink announced Three Sisters Springs and access to its boardwalk will be closed in 2024 because of shoreline restoration by the springs entrance of Idiots Delight.
Frink said the Southwest Florida Water Management District will do its work outside of the local manatee migration season, which runs from mid-November to the end of March.
Crews with the U.S. Fish and Wildlife Service, which manages the springs refuge, is also planning to do maintenance work on the boardwalk overlooking the springs.
Without discussion or comment, council voted 5-0 to approve its consent agenda, which included an open-container waiver and road-closure plan for the city's 2021 Fourth of July Celebration from 3 to 9 p.m. July 4 at Crystal River Town Square.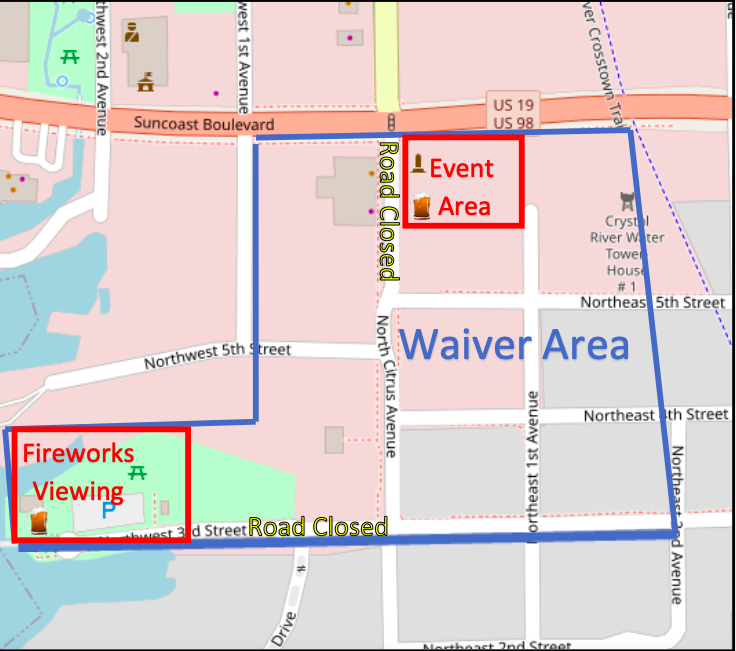 Along with the 2 p.m. closure of South Citrus Avenue, access via Northwest Third Street to Kings Bay Park, where the fireworks viewing will be, will also be limited to kayak vendors and pedestrians.
In a pair of second and final public hearings, council voted 5-0 to OK the redesign and rezoning of the 2.6-acre lot at 2035 SE U.S. 19 for a car dealership development to replace the Liquid Lagoon Bar. Council had approved a first round of hearings in April.
Once permits are secured, the developer plans to demolish the former bar to make way for one-story dealership on a repaved lot surrounded by vegetative buffers.