Some county ambulance fees could change if the Citrus County Commission approves a new rate proposal by the county's fire rescue department, which oversees the emergency service.
Citrus County Fire Rescue will propose during the Tuesday county commission meeting new rates based on a previous Fitch & Associates rate study. If approved some rates to patients will decrease while others will increase. There would also be a new rate to hospitals if ambulance personnel have to wait too long for hospital staff to start treating patients, leaving paramedics to wait with the patient.
If approved, one of the rates to go up would be the ambulance's mileage rate for the patient being transported. The current rate per mile is $19. Under the county's fire rescue department's plan, mileage fees would increase to $23 per mile for both in-county and out-of-county transport.
Ambulance mileage rates have been steadily increasing between 2016 and the current $19 per mile rate set in 2019. In 2016, the fee rate was $12.60 per mile.
On Oct. 2 the county took over the ambulance service from Nature Coast EMS. Nature Coast had commissioned the Fitch rate study.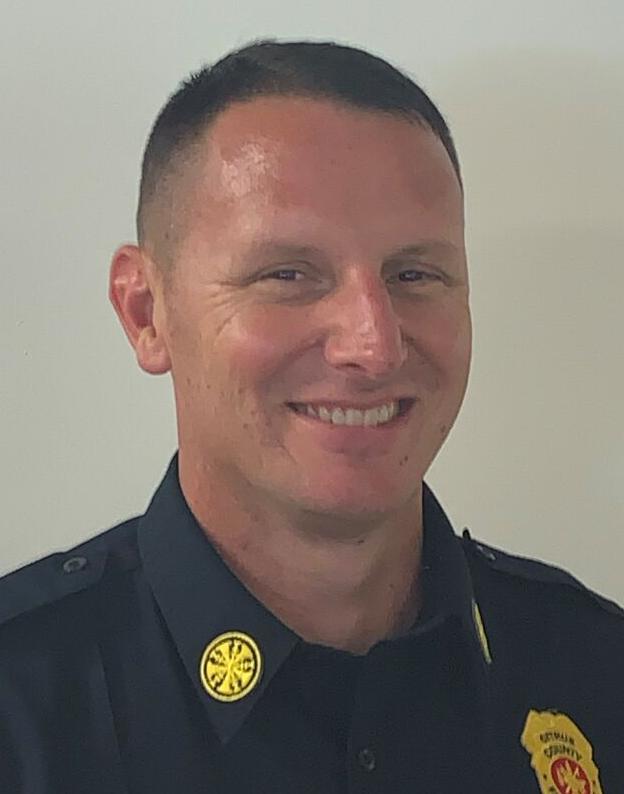 County Fire Rescue spokeswoman Cortney Marsh told the Chronicle her department is proposing Fitch suggested rates that reflect the true cost of services and helps meet the EMS budget.
Under the proposal the rates that would remain the same are ambulance transports that would involve basic life support, such as oxygen and medication and advanced life support, which could include intravenous medications.   Those charges would remain at the current $1,195 for the ambulance transport.
Advanced life support requiring multiple intravenous medications would also remain at the current $1,395.
Nature Coast's consultants also said in their fee review that typically about 70% of transports nationally are advanced life support. Nature Coast's advanced life support transports were at 73%, well within the national average, the consultants said in their report.  
Specialty care transport, for which Nature Coast charged $2,200, County Fire Rescue is requesting to charge $1,395, a reduction of nearly $800. Specialty care transport is when patients are transported by ambulance from one health care facility to another.
"These were the charges that their consultants recommended," Marsh said.
As for a fee for mileage, Marsh said the cost is not atypical and most ambulances charge a mileage fee.
Medicare and Medicaid also allow for mileage fees.
Fire Rescue also wants to increase to $300 when ambulance emergency workers arrive and provide service to a person, but the patient doesn't want or need to be taken to a hospital. The current fee is $242.55.
If emergency workers are called to a scene and the patient refuses service and transport, they would be charged $175, according to the proposal. The current charge is $151.59.
Newly proposed is a charge to hospitals if ambulance emergency workers have to wait to hand over patients to health facility staff.
County Fire Rescue is requesting of the county commission permission to charge when emergency workers have to remain with a delivered patient more than 30 minutes. Under the proposal, the county fire rescue would charge the receiving facility $33.75 per 1/4 hour after the initial 30-minute wait.
Marsh said the charge is important because while emergency workers are waiting for the hospital to receive the patient, they cannot go to other calls for service.
"They can't just leave the patient in the hallway until the receiving facility takes responsibility for the patient," Marsh said.
The industry's term for paramedics having to wait to hand off patients is "wall time."
County Fire Rescue Chief Craig Stevens said in an email to the Chronicle that wall time has not been a problem during the past couple of months.   
"Since October 2, 2021, when the county began providing EMS transport services, we have not experienced any significant wall time at any of the hospitals," he said.
Stevens is also asking that the county commission approve a $500 fee for certificates of public convenience and necessity.
Marsh said the fee would be implemented if a company wanted to provide ambulatory transport service, even non-emergency transport from one health facility to another.
Marsh said the county's application process is a long one and involves a lot of agency work to process. The county does not currently have such a fee, she said.