The way Commissioner Brian Coleman sees it, some things should be easy to figure out.
The time it takes for an ambulance to arrive in a driveway after the homeowner has called 911 is one of them.
It's an easy formula, Coleman says: Response time is the minutes and seconds between a 911 dispatcher sending the call to an ambulance and the time it arrives on the scene.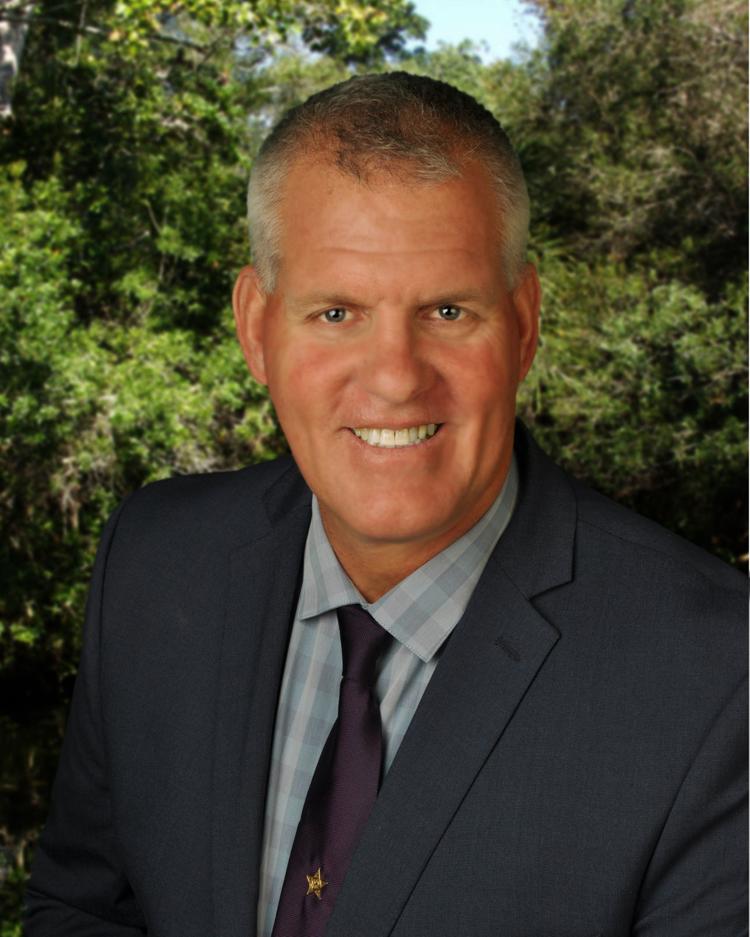 Yet, in the contract between the county and Nature Coast EMS, where the edict is an average response time of 7:30 minutes to an emergency call, not everyone agrees on how to quantify that time.
County commissioners, after hearing stories of response times exceeding 30 minutes in some cases, directed the staff to prepare a letter to Nature Coast EMS, giving it 45 days to come into compliance with the contract.
Nature Coast EMS has less than two months to bring its emergency response time into complian…
Coleman, the board chairman who said Wednesday that he would consider the county taking over the ambulance service, said he offered to help participate in meetings to find solutions for Nature Coast.
But he made it clear that Nature Coast needs to improve its efficiencies before that 45-day timetable runs out.
"It's not a matter of if you don't fix it in 45 days, you're gone," he said. "That's not the issue. I want to see, 'we've been working on this, this is what we came up with.' To me it's not a drop dead date they're going to get fired."
• • •
Nature Coast has had the county ambulance services for 20 years. Hall, its president and chief executive officer, has been on the job for 12 years.
The ambulance service is primarily self-supporting on a $10 million budget. It receives $244,000 from the county — an amount that decreases 5% each year — but operates otherwise like a health-care business. Patients and insurance companies are billed, and Nature Coast also clears about $100,000 annually with an associated ambulance sales and service business located across the street from their offices off Homosassa Trail.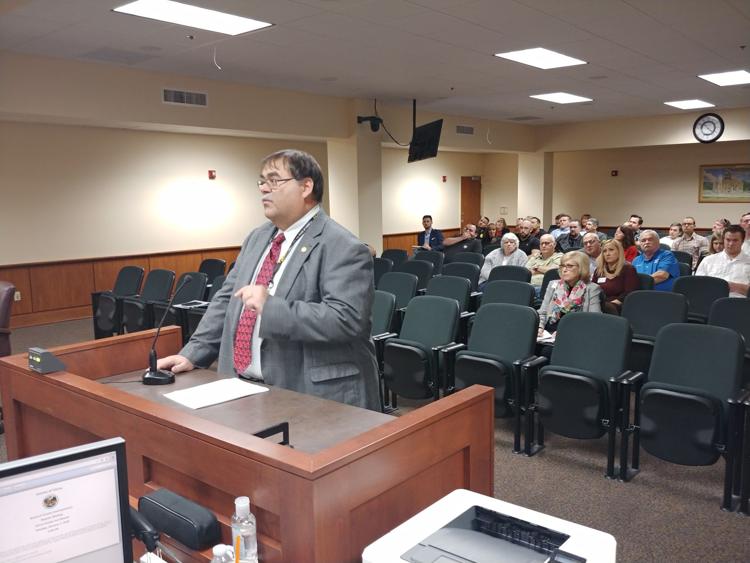 This is the middle year of a five-year contract for service. In it, Nature Coast is required to meet a monthly average of 7 minutes, 30 seconds for emergency calls. If it doesn't meet that monthly standard, it has to provide the county an explanation.
Nature Coast provides monthly reports to the county with response times. A review of the 2019 reports showed Nature Coast meeting the 7:30 all but once or twice.
In May, the average response time was 7:48. Hall, in a letter to Fire Chief Craig Stevens, offered four reasons for the longer response times:
• Hospital drop times. This is the time an ambulance waits for the hospital to accept the patient it just brought it. Nature Coast sets the bar at 10 minutes and, in May, Hall said Citrus Memorial hit the mark 17% of the time and Bayfront Health Seven Rivers, 51%. Ambulances cannot leave until the hospital accepts the patient, Hall said.
• Hospitals went on "ambulance diversion" several times during the month. This occurs when the hospital's emergency room is full and cannot accept any new patients.
"This results in increased transport time to alternative facilities," Hall wrote.
• Call volume was up 18% from May 2018.
• Increase in transports to hospitals in other counties, which takes an ambulance from Citrus County for an extended time.
Not mentioned in his response, but Nature Coast also has a staffing shortage, though Hall said it's improving even this week.
"Our plan is to put more vehicles on the street but it's taking much longer than expected," he said. "The pool out there to hire is pretty limited right now."
There's also a financial challenge. Mary Hedges, chairwoman of the Nature Coast Foundation Board of Directors, which oversees NCEMS and its budget, said a change five years ago in Medicare reimbursement cost Nature Coast $425,000 a year in lost revenue.
"That really had a major impact," Hedges, a former state EMS director in Minnesota, said. "Mike Hall's been creative to fill those holes the best he can."
What's the best way to calculate a response time so that citizens can understand and know whether the ambulance they've requested is arriving in a timely manner?
Hall uses 911 dispatch records. Ambulance drivers record the time they are dispatched on a call and then record the time they arrive.
The county, which began providing its report alongside Nature Coast's in early 2019, relies on the geographic information system, or GIS, that's installed in each ambulance. By combining the dispatch time from 911 with the GIS data, officials say they have a good handle on response times.
The results are totally different, though.

While Nature Coast showed its average emergency response time at or around the 7:30-minute mark throughout the year, the county's GIS report showed response times at 9 or 10 minutes.
Hall said Stevens sent him a letter about a month ago regarding the discrepancy in response time data. Hall said he responded by asking for a meeting so that all involved was using the same criteria. He said he hasn't yet heard back.
Stevens said Hall only asked a week or two ago for a meeting. He said he meets monthly with Nature Coast to discuss issues and find solutions.
"I've tried to help him," Stevens said.
Coleman said that issue of response times needs to get resolved.
"I want to see factual information," he said.
Making it more convoluted is the contract allows Nature Coast to exclude calls from the average in certain situations. A declared county emergency or disaster, for example.
It also allows Nature Coast to exclude "delays caused by roadway construction" or "unusual weather conditions."
Nature Coast's monthly report to the county includes the list of calls on the exclusion list. It shows the number of calls and the general category for the exclusion — road construction, weather, 911 dispatch error, etc.
Most calls on the exclusion list are there for road construction. The report, however, doesn't specifically say why the stated exclusion caused a delay. It also doesn't include the response time per call.
Coleman said the reports should be more specific, because not all road construction zones are active with traffic-stopping work all the time.
Hall said it would take too much time for ambulance drivers to cite the exact reason why a call they're on should be excluded. Construction, he said, slows response times.
And it's not something the county has required.
"You can't change the performance standard mid-stream," he said.
Hall said the response time criteria has been the same since Nature Coast fist took over the county service in 2000. He said it was developed by Jim Goodworth, who would later become the county fire chief and resigned in 2017 when the county took fire rescue back from the sheriff.
"We haven't changed how we do anything," Hall said.
It'll change in 2021, or at least the reporting mechanism will.
Instead of requiring an average emergency response time of 7 minutes, 30 seconds, the county and Nature Coast will move to a "fractile" system that sets a different benchmark: Response times of 12:59 minutes, 90% of the calls. It drops to 11:59 minutes 90% of calls the fifth and final year of the contract.
Nature Coast can still exclude calls, such as those for road construction, from that formula, Hall said.
Coleman said he hopes to see improvement on Nature Coast's behalf in the next two months so that the county can move forward to provide quality ambulance service for the community.
"We need to be very clear what our steps are," he said.
The Nature Coast board of directors is expected to call a special meeting in the next week or two to discuss the situation.
Hedges, the board chairwoman, said getting the county's attention is not a bad thing.
"Certainly, we want to improve service, we want to improve response time," she said. "I hope this actually has a good outcome. We need to have the resources to meet those needs. Clearly there are challenges."