Karen Fisher did most things right: she exercised, didn't overindulge in bad food, and was mostly healthy.
But that didn't matter. She got colon cancer anyway.
What's unique for Fisher, who was 54 years old when diagnosed, is that she was relativity young to get the disease.
New cases of colon cancer and rectal cancer are occurring at an increasing rate among young and middle-aged adults throughout the United States.
Those born around 1990 are twice as likely to get colon cancer and four times as likely to get rectal cancer than those born in 1950, according to the American Cancer Society.
In 2020, there were about 18,000 cases of colorectal cancer diagnosed in people under 50, or about 49 new cases per day, according to the Colon Cancer Coalition.
In adults who were between the ages of 40 and 54, colorectal cancer rates increased by 0.5% to 1% per year from the mid-1990s through 2013, according to the American Cancer Society.
The rate is increasing so quickly among relatively young people that the American Cancer Society now recommends that for people with no family history of colon cancer, or other risk factors, have regular colonoscopy screenings at age 45, rather than the previous recommended age of 50.
In the United States, colorectal cancer is the third leading cause of cancer-related deaths in men and in women, according to the American Cancer Foundation. It is the second most common cause of cancer deaths when men and women are combined. It's expected to cause about 52,980 deaths during 2021.
To make matters worse, the death rate among young and middle aged people with cancer is also increasing.
The death rate for colorectal cancer in adults who are 20 years old to 54 years old increased by 1% each year from 2004 to 2014, according to a study published in 2017 in the Journal of the American Medical Association.
Before then, from the mid 1970s through the 1990s, the death rate for that age group was decreasing by almost 2% each year, according to the same study.
In many cases involving young to middle aged people with colorectal cancer, the disease is found during the treatment of something else.
That was the case for Fisher.
The pharmacist was a regular blood donor; something she began doing when she still attended college.
During one such visit in May 2020, the technicians told her that her hemoglobin level was low and she was anemic.
She had no history of colon cancer in her family and didn't suspect cancer. After all, she had no symptoms.
When Dr. Trupti Shinde performed a colonoscopy, she found a 5 cm mass in Fisher's colon. It was cancer and stage 2A, meaning the tumor had grown into the colon wall but not through it. It also hadn't reached Fisher's lymph nodes. That was good.
She never had a colonoscopy before then, despite recommendations from health care experts people should start by the time they're 50.
The plan was for Dr. Parth Patel, with Inverness Surgical Associates, to remove the tumor along with about 8 inches of colon.
Plans changed though when on June 8 she was diagnosed with the coronavirus.
Her focus switched from fears of the cancer to COVID-19.
"Everything happened in such a blur," she said, looking back at the frightening events.
Luckily, her virus case was mild and two weeks later she tested negative for COVID-19.
In July, Patel operated. The surgery was successful and she decided to forgo chemotherapy, but instead she's tested to make sure doctors know if the cancer returns.
"I learned a valuable lesson," she told the Chronicle about her experience. "I had every excuse in the book (not to get regularly screened). I was healthy. I'm running."
After the colon cancer scare, she got healthier.
"I cut out junk food," she said. "I eat differently now. I lost 25 pounds."
She walks nearly every day. Some days she jogs.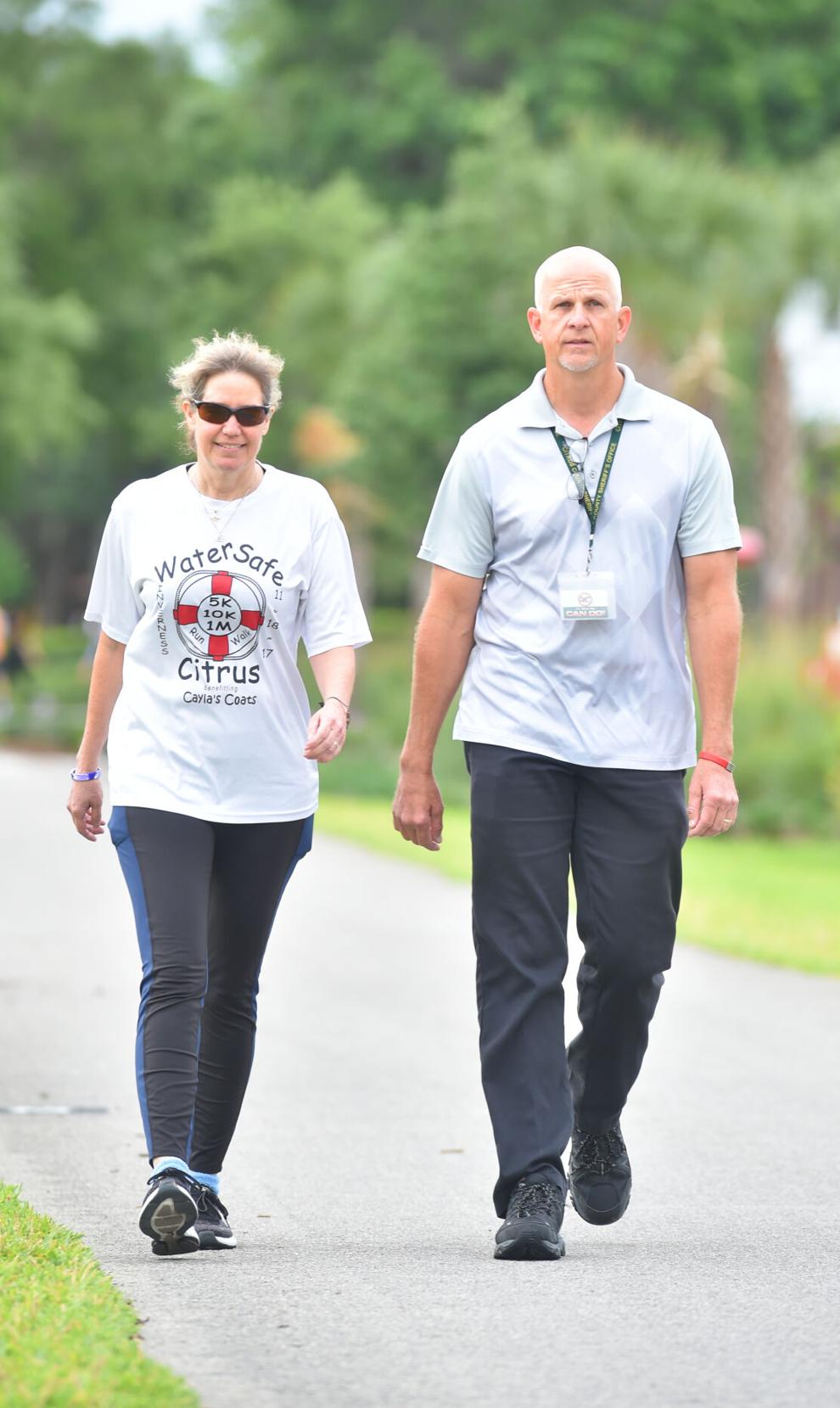 Fisher also encourages people to have colonoscopies regularly to detect cancer in its early stages or when it's in its precancerous form.
"If Karen had come to me one year earlier, it would have been (pre-cancer) and I would have cut it out," Shinde told the Chronicle.
Because regular screenings will detect growths in their precancerous forms, colorectal cancers were declining.
But the American lifestyle is turning that trend around for young and middle-aged people who once rarely got colorectal cancer.
Diets that promote intestinal inflammation often increases the risk of colorectal cancer as well as specific gut bacteria, according to the National Cancer Institute.
"I think it's more diet related from all the processed foods … many of us eat," Patel said.
"And I think it's going to get worse. Obesity is getting worse," he said
Obesity is important when it comes to colorectal cancer because people who are obese are about 30% more likely to develop colorectal cancer than people with a normal weight, according to the National Cancer Institute.
And more people are becoming obese.
For all age groups, from 1999-2000 through 2017-2018, the prevalence of obesity increased from 30.5% to 42.4%, according to the Centers for Disease Control and Prevention. The prevalence of severe obesity increased from 4.7% to 9.2%.
Obesity among children is also increasing. That's bad for children, but studies have also shown that obese children are more likely to remain obese when they become teenagers and young adults.
"During the past three decades, the prevalence of childhood obesity has more than doubled in children and tripled in adolescents," according to the CDC.
The prevalence of obesity for those young people 12 years to 19 years was nearly 21% and more than 18% for children 6 years old to 11.
Patel said these are the kinds of statistics that explain why younger and middle-aged people are seeing an increase in colorectal cancer.
Patel thinks that 20%-30% of colorectal cases could be eliminated by people just changing their diet and losing weight.
While screening has worked with older people, Shinde thinks that young people don't get screened for colorectal cancer because they likely consider it a cancer associated with seniors.
Unfortunately, by the time they come and see Shinde those young people are having symptoms such as anemia or bleeding during bowl movements.
"They need to be recognized early. I don't take their symptoms for granted," Shinde told the Chronicle. "It's worrisome."
Meanwhile, other bad behaviors also contribute to an increased rate of colorectal cancer among young people.
Shinde told the Chronicle that some studies have shown a possible link between high quantities of red meat consumption and alcohol and colon polyps and cancer.
For red meat, that's because red and processed meats contain high levels of sulfur, Shinde said. Gut bacteria metabolize the sulfur and during the metabolic process hydrogen sulfide is formed. Hydrogen sulfide has been shown to damage the gut's lining DNA and promote inflammation.
"We are creating our own problem," Shinde said.
Instead, Shinde recommends that people consume about 25 grams of fiber to help the digestive process. She said the average American diet supplies us with only about 10 grams of fiber.
Shinde also recommended exercise to reduce the chances of colorectal cancer.
A 2009 study published in the British Journal of Cancer reported that the most physically active people had a 24% lower risk of colon cancer than those who were the least physically active.
Meanwhile, only about one in four high school students get the recommended hour a day of physical activity, according to the American Heart Association.
The problem is we've become a society where we want fast food and fast results and don't want to put in the time to get healthy and earn good results, Shinde said.
Luckily for Fisher, Patel operates on many colorectal cancers using minimally invasive surgery. For Fisher, that meant only four relatively small incisions an inch long and less.
Years ago, surgeons made incisions about 9 inches long to get to the cancerous colon.
Although Patel said that while surgical techniques have vastly improved, the goal is to keep from getting the cancer in the first place, or at least catching it early.
Unless young people change their eating and exercise habits, Patel said, the cancer once associated only with older people, will keep making inroads with younger and those middle-aged.
For Fisher, she continues to exercise and eat healthy.
She admits exercise doesn't come natural to her. She jokes she hated doing it before the cancer and before she really appreciated the benefits of the cancer.
"I don't hate it anymore," she said smiling.
"Get the colonoscopy," Fisher said.