The long-awaited King's Bay Riverwalk project in Crystal River appears getting closer to fruition from a financial standpoint.
With the Tourist Development Council (TDC) recommending the county spend $500,000 in tourist tax revenue toward the project, Citrus County Commissioner Jeff Kinnard is proposing the county match it with funds now set aside for a bike path on Fort Island Trail.
Kinnard, whose push for the bike trail led the county to set aside funds to match potential state SunTrail funding, said his suggestion to shift funding to Riverwalk does not indicate the bike trail project is dead.
"I'm not taking the project off the table," he said Friday.
Riverwalk is 75% complete and it now has buy-in from all affected property owners.
City Manager Ken Frink said the city plans to ask the Legislature for $1.2 million, and that $1 million in funding from the county will help.
The county's two newest commissioners-elect, Holly Davis and Ruthie Schlabach, offered differing views on the matter.
Davis said she fully supports the request, noting that the city is progressing on its projects.
"It's exciting to finally see the Riverwalk teed up for success," she said. "They've done a dramatically beautiful job on the renovation of what was once a sad little downtown."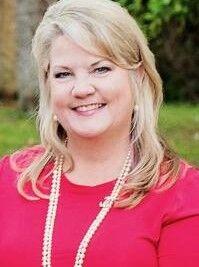 Schlabach said she too supports Riverwalk, but questioned whether now is the best time to ask for hundreds of thousands of dollars from the county.
"If they can get a million dollars from Tallahassee, maybe they can get a million and a half," she said. "Obviously the Riverwalk in normal times is great. Right now, we're in uncharted waters."
Both Davis and Schlabach take office on Tuesday, Nov. 17.
The Crystal River City Council, meeting as the community redevelopment agency board, will have a Riverwalk update at its 5 p.m. meeting Monday, Nov. 9 at city hall on U.S. 19. The city council meeting will follow.