An educated society is the backbone to making a successful community.
Whether it's a pathway toward a graduate degree or getting certified in a vocational trade, a person's knowledge keeps their area neighborhoods, businesses and governments strong.
But education demands in Citrus County are ever-changing, and if the system can't keep up with what parents, students, teachers, state mandates and expanding infrastructure need, want or require, stagnation sets in.
So what does Citrus County want for its schools over the next 10 years, as technology and size keep growing in classrooms?
That's the question Citrus 2030's Education Aspiration Group wants its county to answer at an upcoming Vision Check on Oct. 5 at the College of Central Florida's Citrus campus in Lecanto.
Citrus 2030 and its 10 subcommittees, which focus on subjects ranging from education and the environment to economic development and tourism, will spend its Vision Check asking participating locals and guests what they envision.
Afterwards, Citrus 2030, whose motto is "Destiny by Design," will take those communal desires and try to translate them into reality.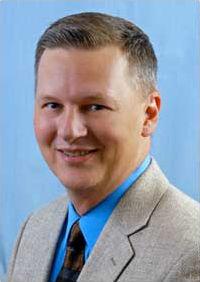 "We want the community to have input, and have the community help decide what needs to happen," said Dr. Vernon Lawter, vice president of CF's regional campuses and aspiration group member. "What does education need to look like in the year 2030?"
"This is my community, I consider this my home and I definitely want to see that flourish," added school district Chief Academic Officer Dr. Scott Hebert, who sits on the group with Lawter. "It won't look the same; I can't tell what it will look like, but it will look different."
This isn't the first time Citrus County has looked in the mirror.
Citrus 20/20, Leadership Citrus' predecessor to Citrus 2030, worked on a similar plan in January 1995.
For more on Citrus 2030 and how to register for its Vision Check by the Sept. 16 deadline, visit www.citrus2030.org.
Lawter and Hebert aren't entering Citrus 2030's Vision Check with predestined goals in mind because they don't want to limit their brainstorming
Citrus County's school district and CF have been striving to make education accessible, affordable and structured towards a career, which could be more than one for some.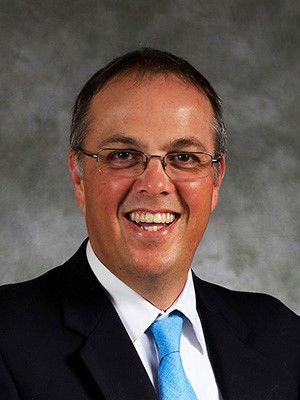 "Every seven years is sort of the trend," Lawter said about how often people now switch professions. "You're not just moving into a new job, you're moving into a new career."
"What are the toolsets in the school system we need to make sure our students are adaptable in trying different things?" Hebert said. "I don't even know what jobs are going to look like in 20, 30 years."
But Hebert and Lawter do foresee some changes in the years ahead that will impact education, and could be addressed during Vision Check, between all aspiration groups.
For instance, the Suncoast Parkway and Florida Turnpike are expanding into or closer to Citrus County, bringing more residents and possibly more privately-run, tax-funded charter schools.
More parents are also enrolling their four-year-olds into public pre-K programs for earlier education, pressuring the district to create more classes, Hebert said.
But how can the district supply more instruction when they're having trouble retaining the educators to teach it?
Hebert said housing and apartment options in the county are either nonexistent, expensive or limited to the elderly population, pushing incoming teachers to reside out of county and eventually work there instead.
"I want to be able to have this great instructional staff in Citrus County, but there's nowhere to live," 
Another question — of many — for the Vision Check to answer.
Lawter said efforts in improving pathways between the K-12, undergraduate and graduate grade levels, and Vision Check will only help strengthen those connections.
"I would hope that students in this county…can design their own destiny," Lawter said. "We have to make sure we create the pathways and support services to allow them to reach that destiny."
CF already has partnerships with the University of Central Florida and University of South Florida to guarantee admissions at those schools for those who graduated at CF with an associate's degree.
But the reasoning for those efforts will be lost if Citrus County doesn't have an attractive and sustainable place for those native, educated minds to return home to and prosper.
"How do we give them opportunities so grads don't go elsewhere?" Lawter said. "A more educated community is a stronger community."