Althea Council sat quietly at a picnic table under a small oak tree in Copeland Park Friday morning waiting for students to stop by and pick up food provided by the school district. Unbeknownst to her, good news was about to arrive.
Shortly after 11 a.m. Superintendent of Citrus County Schools Sandra "Sam" Himmel popped out of her vehicle, balloon and flowers in tow, to announce that Council, 59, has been selected as Florida's 2020 School Related Employee of the Year. "What an honor to have you in the district," Himmel said.
The superintendent said school-related employees are those workers who are non-instructional or non-administrative employees within the school system.
With a sheet of tater tots in one hand, a tub of carrots in the other and a song on her lips…
Council, the Citrus Springs Middle School food services manager, has been an employee with the Citrus County School District for 25 years. She is a native of Citrus County and graduated from Crystal River High School in 1978.
"Last night when I was called by the Department of Education I was so excited that Althea had been chosen," Himmel said. "It's all about he kids with her. She is a true example of someone who loves kids and wants to make a difference in the world."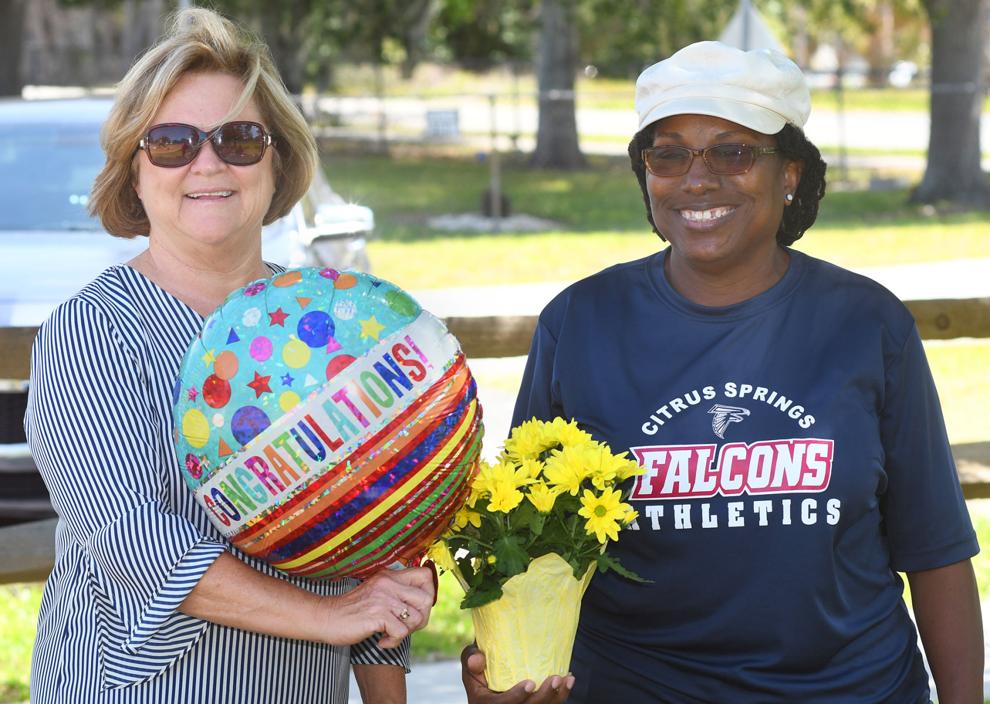 Earlier this school year, Superintendent Himmel was selected the 2020 Superintendent of the Year for the state of Florida.
Council stood modestly at the edge of Copeland Park reflecting on the recognition, "It is really hard to believe. I don't deserve the award but the more I am blessed the more humble I am because I know that I am not doing this on my own."
When asked where she gets her drive to continue with the passion for which she is know she said, "The spirit that I have for my county, the students, the school is a love that is unconditional. And that comes from the spiritual side of me. My purpose in life is to serve others — I am a servant."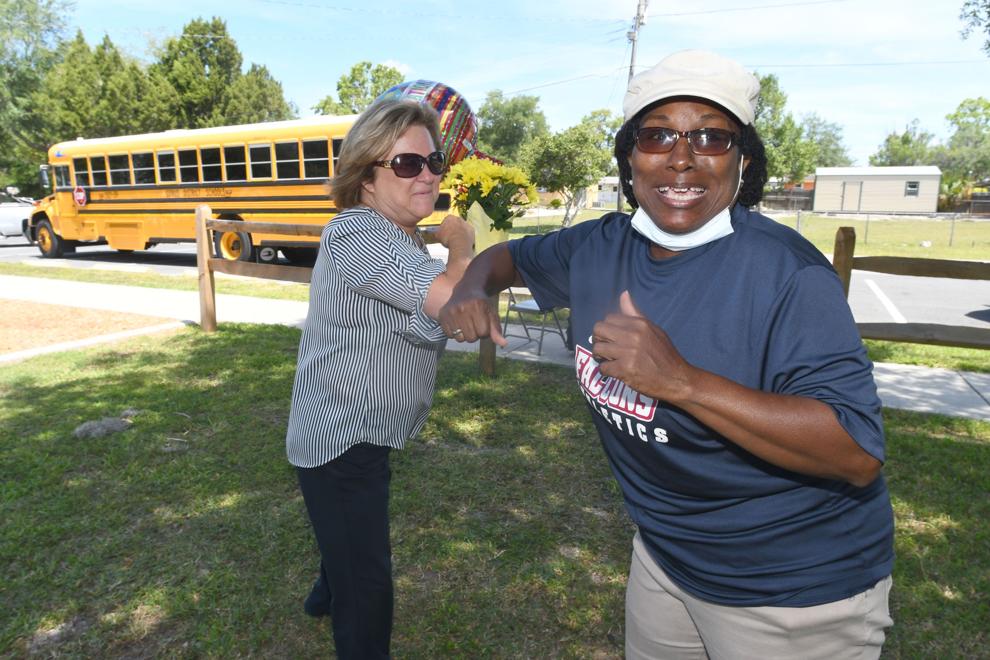 Seventy-four other finalists were nominated by various school districts around the state and recently Ms. Council was informed she made the short list of top-five finalists. Knowing Friday was the day the winner would be announced she said several colleagues advised her Thursday to do her best get a good night sleep and they would do the worrying for her. "That worked out real well, I got to go to sleep last night," she said.
"I think it's an honor to have the Florida School Related Employee of the Year to be chosen out of 74 other finalists," Himmel said as she walked from Copeland Park. "She rose to the top."