How did Lake County commissioners go about building their new animal shelter at such a reasonable cost and still make it functional?
Here's what Whitney Boylston, director of the Lake County Office of Animal Services, said:
Q: What process did Lake County commissioners go through to build your shelter? Did they hire a consultant and did they go with the consultant's estimates? 
A: "We worked with an architect who was working with a consultant. The process included a needs-assessment based on trends and projections. The original estimate (about $12 million) was much higher than the design that we ultimately used."
Q: Was practicality more a concern than cost when discussing the new shelter? 
A: "Embracing humane standards of care and sheltering best practices was important to us. However, all government building projects are influenced by cost." 
Q:  Why did Lake County build a new animal shelter?
A: "The previous shelter was not designed with a no-kill mission in mind and the building itself had reached the end of life. It was no longer economically viable to continue to maintain, upgrade and repair the facility. We officially moved in December and held our grand opening in mid-January."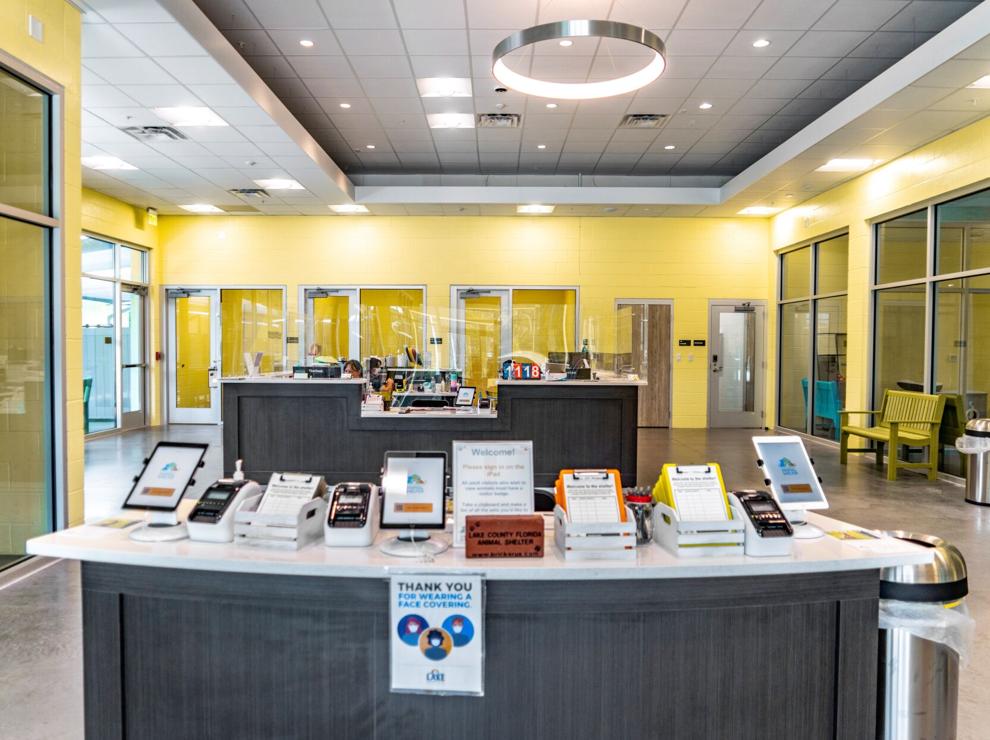 Q: What is the square footage of the shelter?
A: "We have about 25,000 square feet under roof, with large covered outdoor areas. 
Q: What features make it stand out to be inviting and welcoming? 
A: "The shelter is bright, open and cheerful, with a focus on adoption and pet wellness and enrichment. (There's) a glass-in area where folks can see kittens. Adoptable animals are at the forefront everywhere visitors look."
Q: I understand there are staging areas for animal interaction with potential adopters.
A: "Matchmaking is an important part of what we do. Having dedicated space for introductions and adoption counseling was an important aspect of the design."
Q: "What has been the public's reaction to the new shelter? 
A: "The community has reacted very positively to the new shelter, noting that it seems so much friendlier and welcoming."