Want to support local schooling with a day of swimming, biking and running?
Then sign up for the eighth annual Citrus Kids Triathlon, scheduled for May 8 at and around Whispering Pines Park, 1700 Forest Drive, Inverness.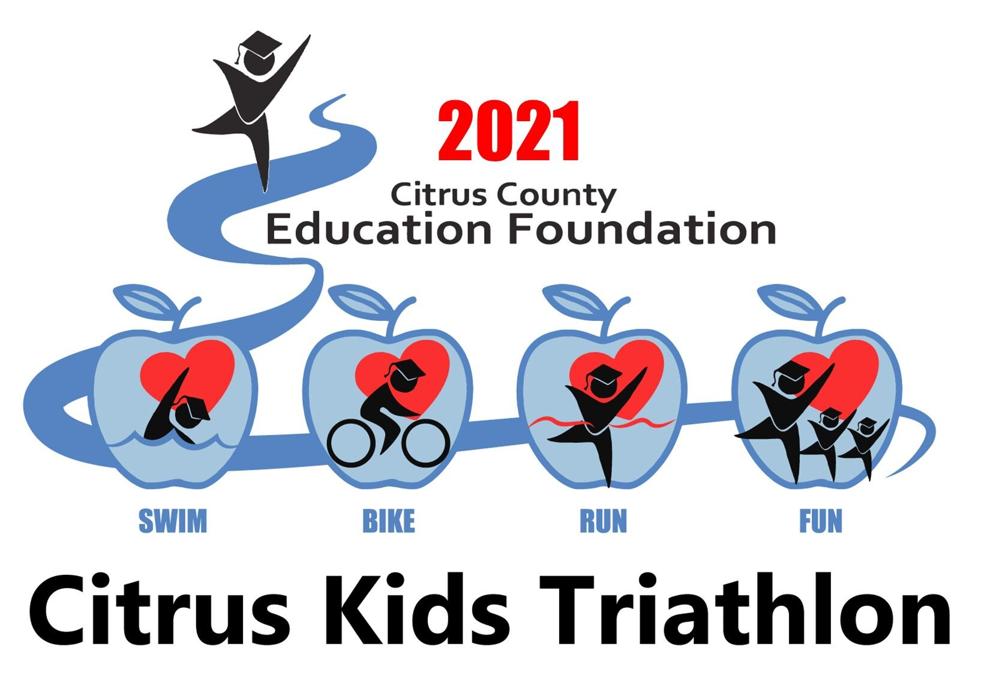 Proceeds from the event will benefit the Citrus County Education Foundation (CCEF) and the nonprofit's numerous programs assisting Citrus County School District students and teachers.
"It's a great event," said Amy Barbieri, treasurer of the CCEF's board of directors. "We'll have the kids and families come out in a safe and fun way to get together."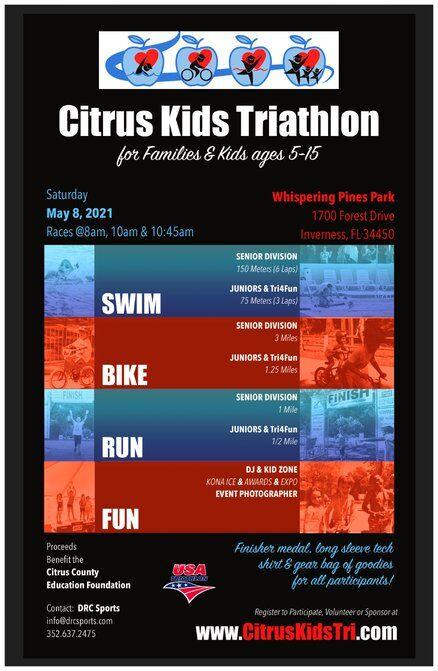 To participate in the race, which is a USA Triathlon sanctioned event, families and children between the ages of 5 and 15 can register online by visiting www.CitrusKidsTri.com.
Registration applications, which will be sent out with school district students, and checks can also be mailed to the race manager, DRC Sports, at P.O. Box 70, Inverness, FL 34451. 
Register before Sunday, April 25, to take advantage of the $25 entry fee; registrants can submit online race applications until May 5, but must pay the full entry fee of $30.
In-person registrations can be made from 4 to 7 p.m. May 7 at Whispering Pines Park, where triathlon participants must also pick up their race packets and check their bikes in.
Don't have a bike to ride? Don't worry, racers can rent one May 7 from the school district.
Racers will be broken up into three divisions: senior, junior and Tri4Fun.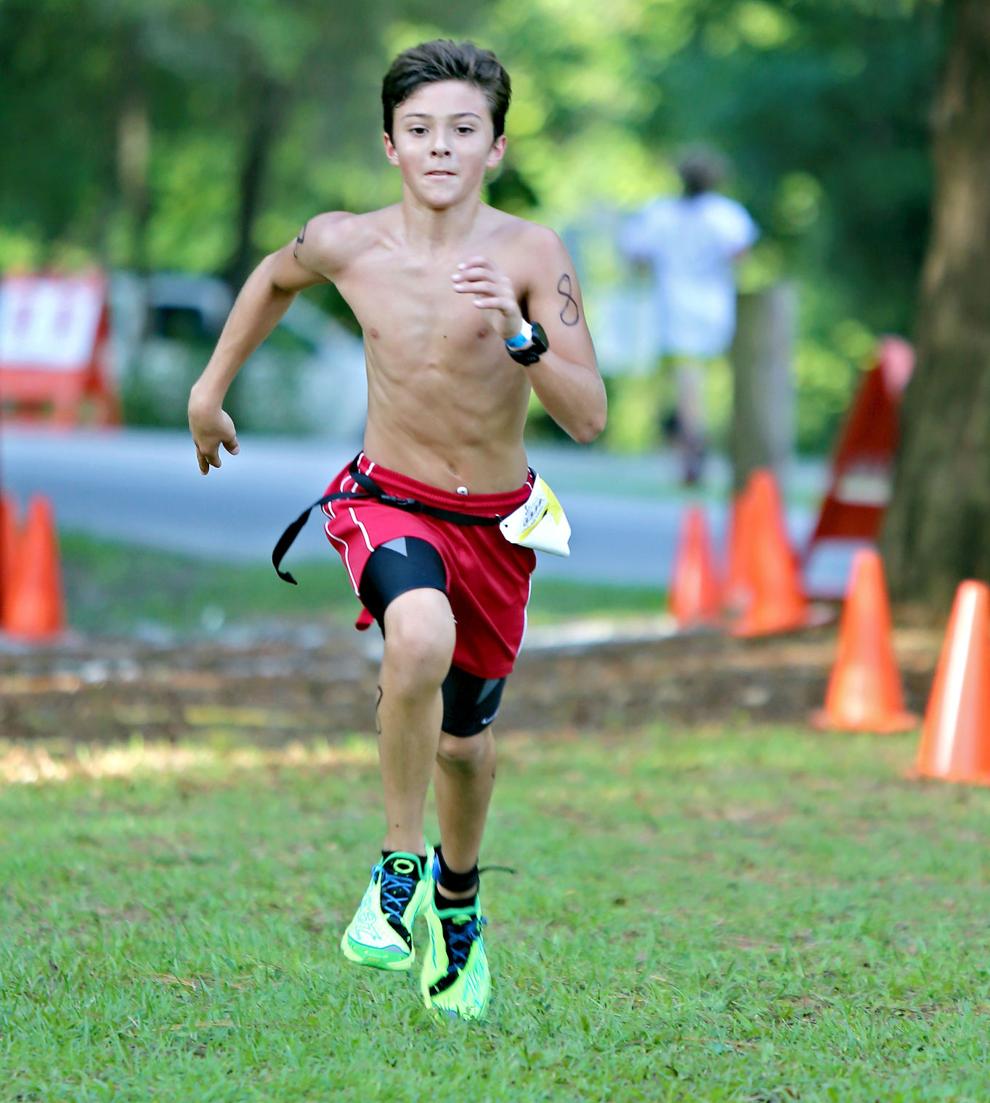 Seniors are those born between 2006 and 2010, while juniors are born between 2011 and 2016. Participants in the Tri4Fun division can be kids, adults and family groups competing together without being timed.
"It gets pretty competitive," Barbieri said. "It's open to everyone."
Barbieri said DRC Sports is also working with the Citrus Resources for Exceptional Students in Transition (CREST) School to better accommodate children and families with disabilities.  
Have more questions about the triathlon? Contact DRC Sports by either emailing info@drcsports.com or by calling 352-637-2475.
COVID-19 canceled the Citrus Kids Triathlon in 2020, a year after the education foundation took over hosting the event in 2019, raising around $5,000 from sponsors and roughly 240 attendees. 
"I'm hoping to at least double that this year," Barbieri said 
"It's a great way to support the community," Barbieri said.
Even though the triathlon is outside, Barbieri said, DRC Sports and the more than 100 masked CCEF volunteers will keep racers socially distanced as much as possible.
Race divisions will start and end with enough time to space out the arrival of their participants, and swimmers will enter the park's pool one at a time.
After-race meals and refreshments will also be served prepackaged and bagged for participants instead of being spooned buffet style.
"It's been a long year," she said, "so we're just trying to get kids and families out in a healthy way."