For years, Citrus County didn't have any 7-Elevens.
Now, in the space of six months, the Texas-based chain has filed paperwork with the county to build two of them — and both are within 2 and a half miles of each other on U.S. 19 in Homosassa. Both will be owned by different franchise operators.
The first one is planned for 9335 U.S. 19, just north of the Publix-anchored Shoppes of Sugarmill Woods.
The second is on the northeast corner of U.S. 19 and West Cardinal Street.
There are no timetables for opening. However, Ted Kozak, principal planner with the Citrus County Land Development Department, said he expects the Cardinal store to open first because it's further along in the permitting process.
The county planning department has already approved the conditional-use permits for both locations and is only awaiting a building permit. Both stores have different franchise owners.
The Cardinal 7-Eleven will be 3,109 square feet, with 12 gas pumps and a car wash. Patrons will be able to enter via U.S. 19 or Cardinal.
On the opposite corner is a Shell station and Walmart. The site was formerly Emily's Restaurant.
The Sugarmill store will be slightly bigger, with 16 gas pumps and car wash. Customers will also be able to enter it via a shared access road from the Shoppes of Sugarmill Woods.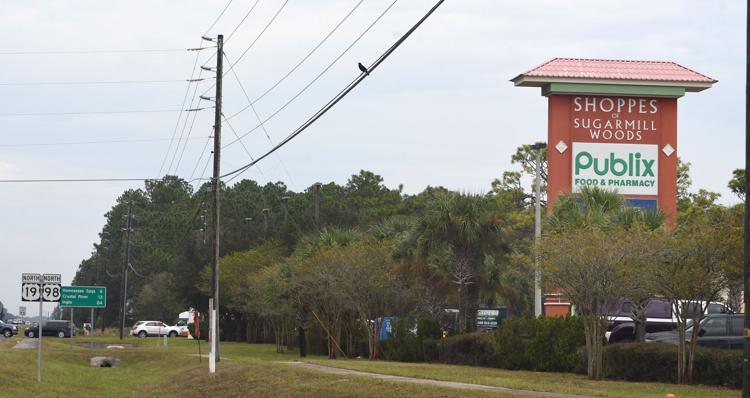 County Economic Development Director Bruce Register said gas station chains are driven by population.
"They're not driving population growth, they're reacting to it or they anticipate it," Register said.
People have to buy gas, he said, so they serve their purpose. They're like "stepping stones" in that they provide amenities for communities that don't have that many, he said.
Register also said chains are positioning themselves for expected growth from the Suncoast Parkway expansion.
"There are linkages between the anticipation for the parkway and the impact it will have on disposable income and population," Register said.
Based in Irving, Texas, 7‑Eleven operates, franchises and/or licenses more than 67,000 stores in 17 countries.