Some of the most popular stories from the week that was
Local physician buys Best Western in Crystal River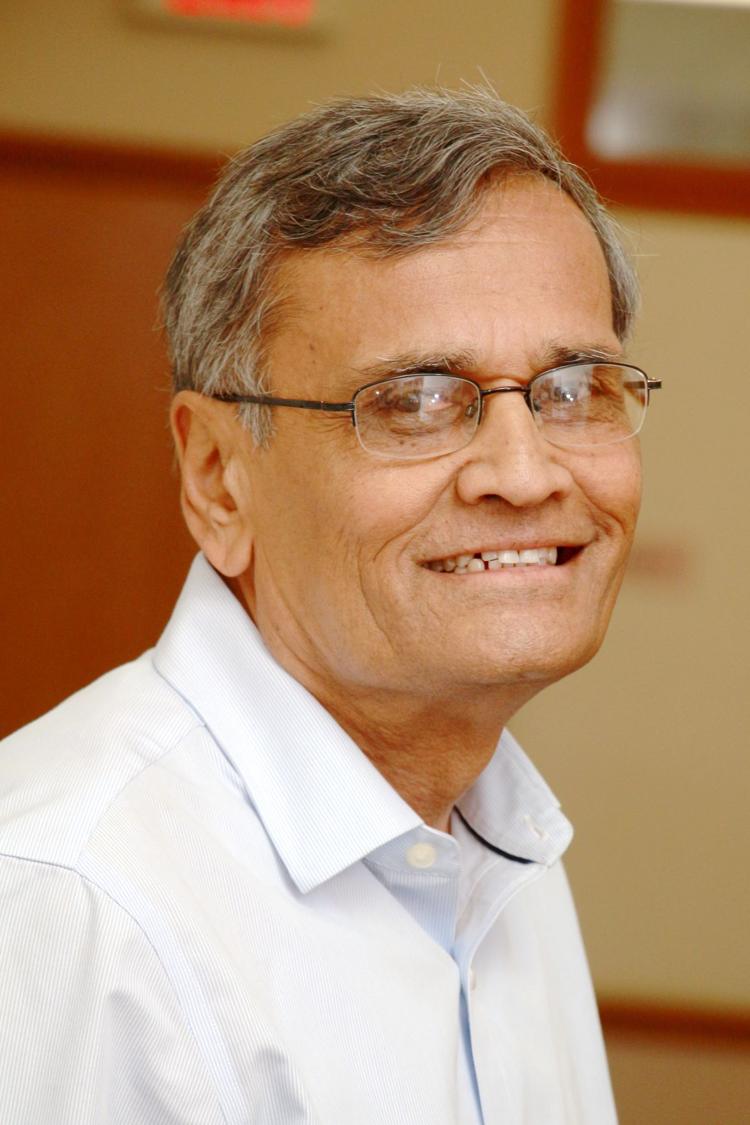 Dr. Paresh Desai has purchased the Best Western Crystal River Resort for $6.7 million and is making changes to appeal to the sought-after millennial tourist market. Desai said he is exploring the use of a water taxi service that will take visitors in a pontoon-type boat from the hotel, over to the new U.S. Fish & Wildlife Service headquarters off King's Bay, to other hotels, to Port Paradise (which he owns and is planning to renovate) and then King's Bay before heading back to the Best Western.
Postscript: Frank Sablinskas, avid sportsman, talented welder, passionate friend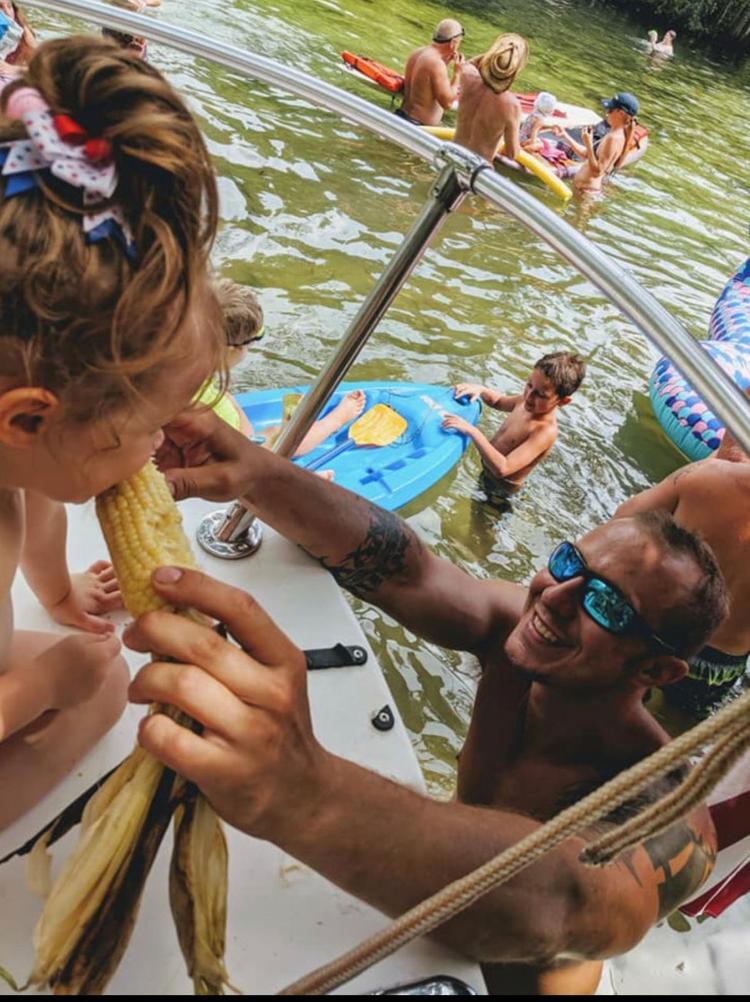 Frank Sablinskas, 31, died Sept. 20 in a vehicle accident. He grew up in Old Homosassa, an all-American boy who loved his community, loved his country, loved being near, on and in the water, fishing and swimming. He loved the outdoors, hunting and camping.
"Frank will forever be the person we all knew as someone with pure intent and who loved all he came into contact with," said friend Charlie Hammond. "He never left your presence without telling you he loved you."
Anyone's guess what's planned for Suncoast Parkway, C.R. 486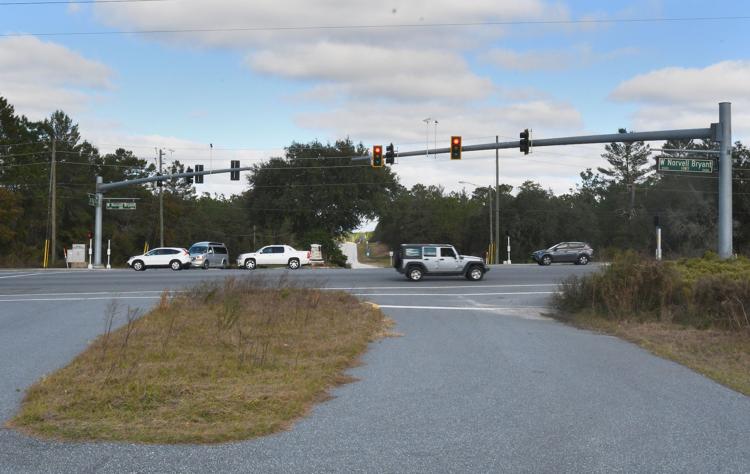 Two Citrus County commissioners who sit on task force groups designed to assist the state on Suncoast Parkway extension projects say they haven't heard a word either about the parkway's 3-mile extension from State Road 44 to C.R. 486.
The Florida Department of Transportation isn't saying much either. FDOT cancelled a planned open house in September, saying only that it is studying design alternatives. The meeting was not rescheduled.
Son charged in mom's murder pleads not guilty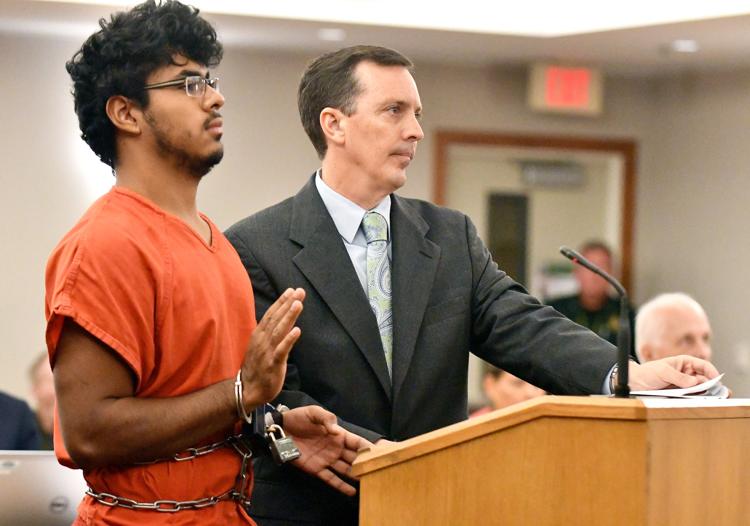 In May, Denise Hallowell sent a text message to a friend asking for someone to take care of her cat and two dogs if anything should happen to her -- she was worried about her adopted son, Carlos Hallowell, and his violent behavior. On July 13, CCSO deputies and detectives discovered her body inside her house, after Carlos, then 16, called 911 that evening to report his mother's death.
Now 17, Carlos Hallowell pleaded not guilty Monday morning before Circuit Court Judge Richard "Ric" Howard to first-degree murder.
Inverness woman charged in reckless driving, to escape husband
On Sept. 30, Nicole Joy Harrison, 36, pushed her 2005 Nissan Altima to 104 mph, to escape her husband, but landed in jail instead. After passing three other vehicles in a no passing zone, she made a U-turn, then and lost control of her car. After regaining control, she sped off and passed an RV in a no-passing zone. She eventually stopped on South Pleasant Grove Road and East Anna Jo Drive in Inverness where she was arrested and charged with reckless driving.
FWC calls on alligator trappers for Citrus County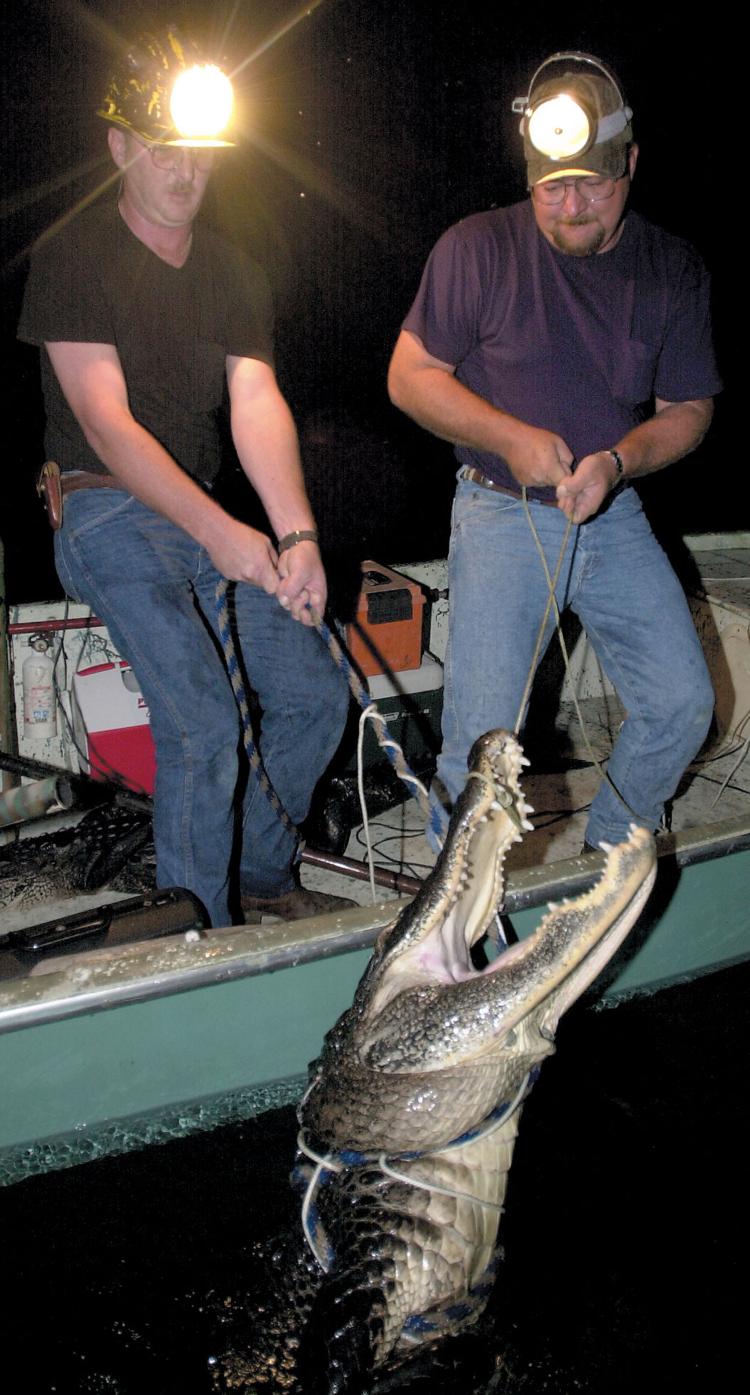 State wildlife officials are looking for alligator trappers to help out with troublesome gators in Citrus County. Until Oct. 21, the Florida Fish and Wildlife Conservation Commission (FWC) is accepting applications to contract with nuisance alligator trappers in the county, according to FWC.
To learn more about becoming a contracted alligator trapper for FWC and to fill out an application online, visit tinyurl.com/yxdwcfm7.
Fire up the grill: Hardwood Smokehouse, Crystal River Mall forge relationship; restaurant opens soon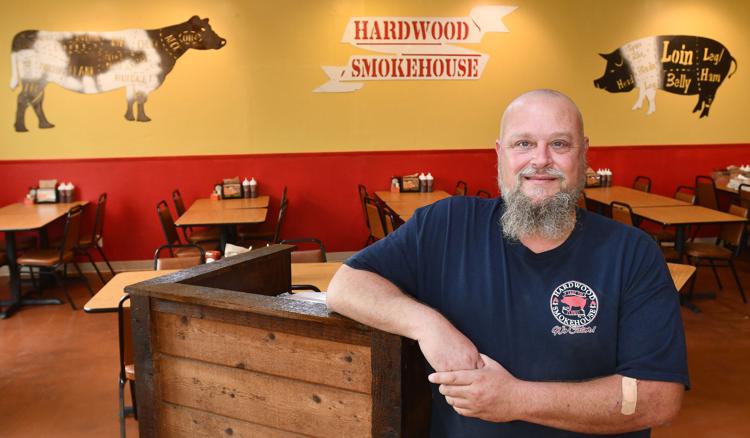 After being in business for about a year and a half on Citrus Avenue in Crystal River, a fire in March closed the Hardwood Smokehouse. Then when the building owner decided not to lease anymore, Hardwood owner Rich Lucy decided to open elsewhere — at the former Gabby's restaurant at the Crystal River Mall. Doors open at 4 p.m. Friday, Oct. 11.
Woman airlifted after minivan splits power pole, overturns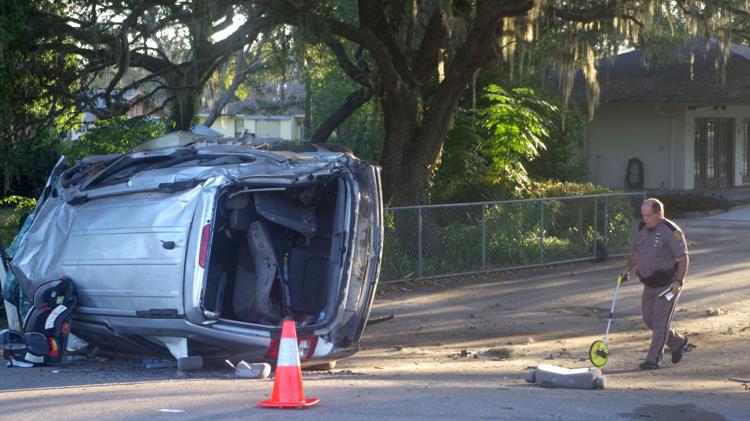 Early on Thursday, Oct. 3, a woman driving a silver Kia Sedona westbound on State Road 44 lost control of the vehicle east of the North Van Nortwick Road turn, struck a power pole and overturned numerous times. The woman was conscious and somewhat alert before emergency responders transported her by air to Regional Medical Center Bayonet Point in Hudson.
Ellie Schiller Homosassa Springs Wildlife State Park's training and cage design for alligators is unique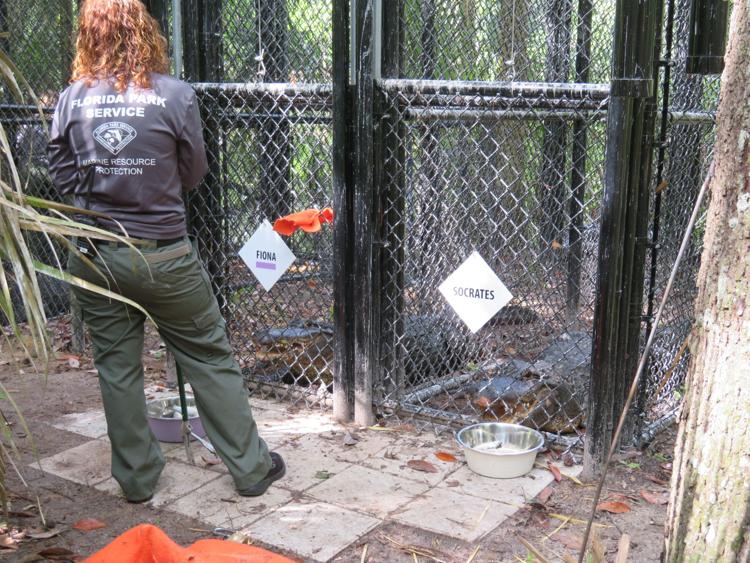 Thanks to a unique cage design and training program, the alligators and staff at Ellie Schiller Homosassa Springs Wildlife State Park are safe now during storms and flooding events. With assistance from the Friends of the Homosassa Springs Wildlife State Park, funds were made available to purchase specially designed alligator cages that allow the alligators to float with the storm surge yet keeps them contained so they can't escape into the park or river.
Citrus 2030 Vision Check outlines public desires for county
With the motto, "Destiny by Design," about 164 county government officials, residents, business owners, community leaders and visitors gathered Saturday, Oct. 5, at the College of Central Florida's Lecanto campus for Citrus 2030's Vision Check to clarify what they'd like to see happen over the next decade.
Citrus 2030, Leadership Citrus' successor to Citrus 20/20, and its 10 focus groups took down a lot of notes from the public and its desires for education, the arts, economic development, health, the environment, public safety, tourism, growth and the youth.
Hot topic of the week: On Monday, Chronicle Facebook friends discussed this year's Cooter Festival being at Whispering Pines Park instead of the Inverness downtown area parks that are still under construction. Most who commented voiced concern about the lack of adequate parking at Whispering Pines for festival goers.
Nicole Rice wrote: "It wouldn't work, especially since they put the wooden fences up all over the place that took the parking spots away — the little tiny paved area may hold 15 cars if that," she wrote.
Caitlin Nicholson and her 6-year-old "look forward to the festival all year, but this year we will be sitting it out."
Lauren Bell suggested people could park at Withlacoochee Technical College and the city could shuttle people to the festival.
Avery Googe Rider, who grew up in Inverness, wrote: "People have so much room to be creative with parking downtown, where at Whispering Pines it would cause more confusion if anything — too cramped, too isolated...The Cooter Fest has exponentially grown from a few turtle races and homemade popcorn into a small fair...which has grown in popularity outside of our Citrus community."
Chris Dudley wrote: "I feel like this event will overwhelm the park and cause interruptions to the regular events and park users. Part of the charm of the Cooter Festival is the waterfront access and the benefit of bringing people to the downtown area."
Quote of the week: "Unfortunately, I cannot seek to have this defendant meet a premature death by lethal injection." — Assistant State Attorney Pete Magrino at the court hearing of Carlos Hallowell, 17, who is charged with murdering his adoptive mother. Because he allegedly committed the crime when he was a minor, he is ineligible for the death penalty.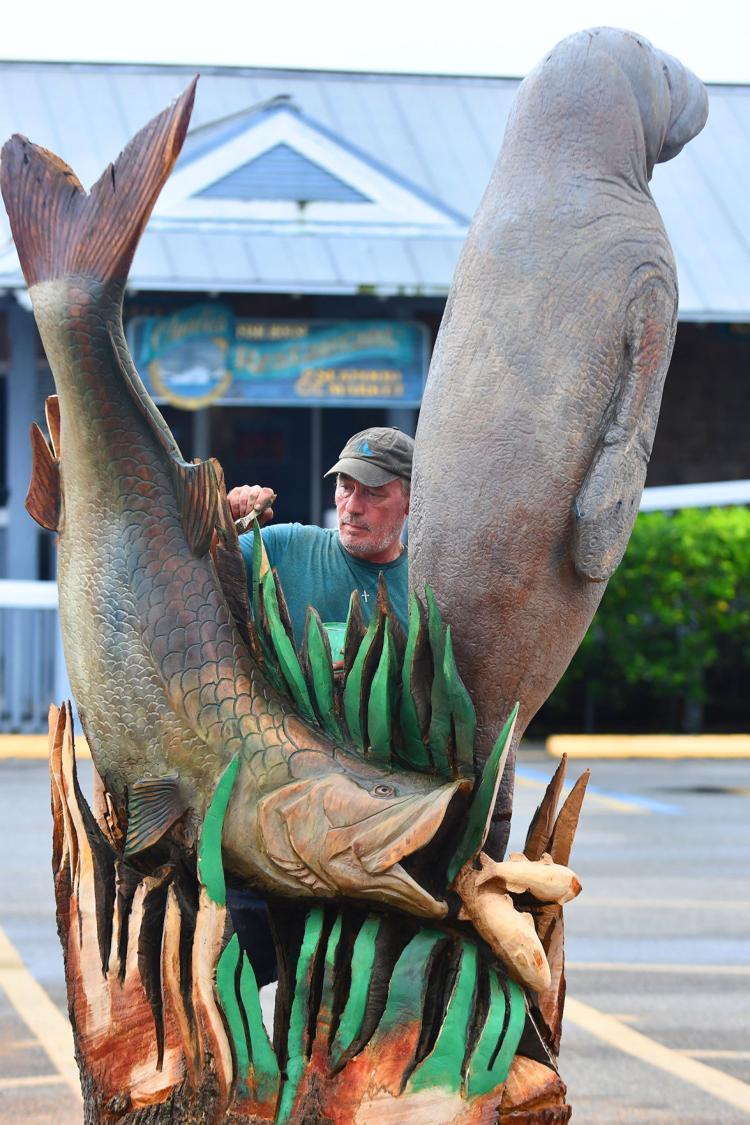 Good news story of the week: For decades a giant live oak tree has stood in front of Charlie's Fish House Restaurant and Seafood Market in Crystal River as a landmark for travelers. This summer the tree was cut down but thanks to local artist and master carver Gil Watson, the tree has a new life. The tree trunk is now a work of art depicting a large tarpon feeding on mullet, a manatee and other aquatic life, including long, green tentacles of eelgrass that take on a life of their own appearing to wave in the flowing waters of the underwater scene.