Some of the most popular stories from the week that was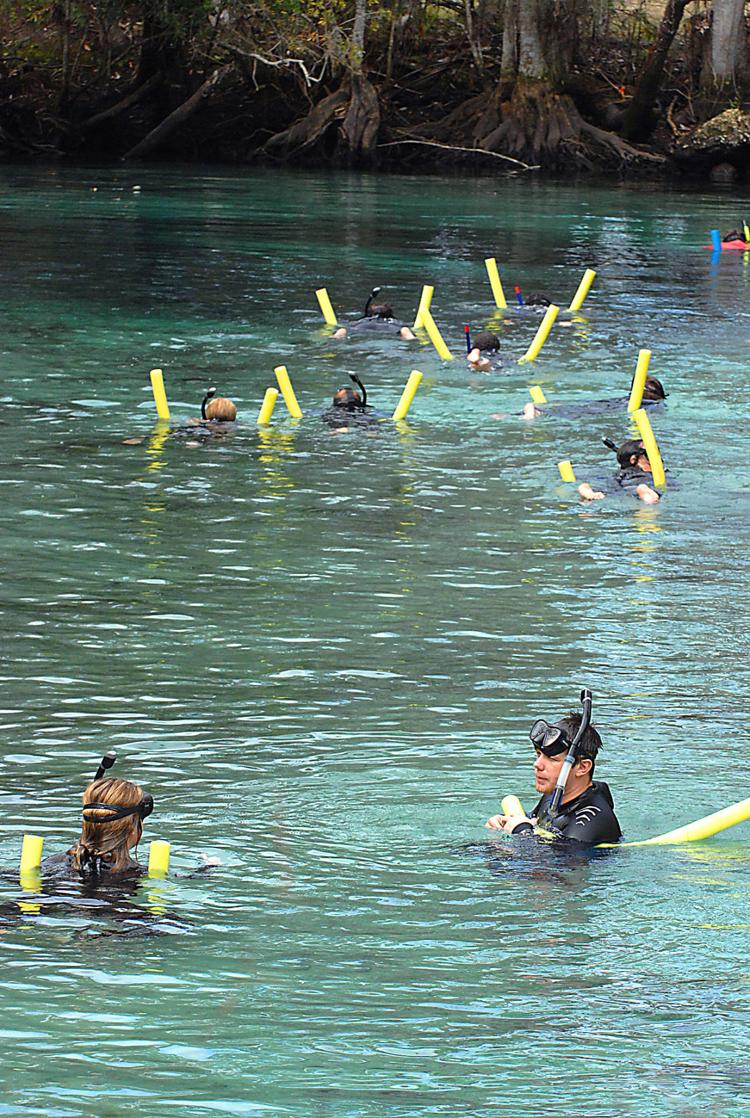 New York Times' fallout affecting local tourism
The controversy over county commissioners blocking the library system from having a digital subscription to the New York Times has spilled over into the local tourism realm with people cancelling trips to Citrus County.
John Pricher, director of the Citrus County Visitors Bureau, said as of Wednesday afternoon he's received emails from tourists opposing county commissioners' actions.
"They disagree with it and most say they're not coming to the area because of it or they're changing their plans," Pricher said. "I'm hoping that it's just a vocal minority and things just continue to move forward."
Planet Fitness to open in Inverness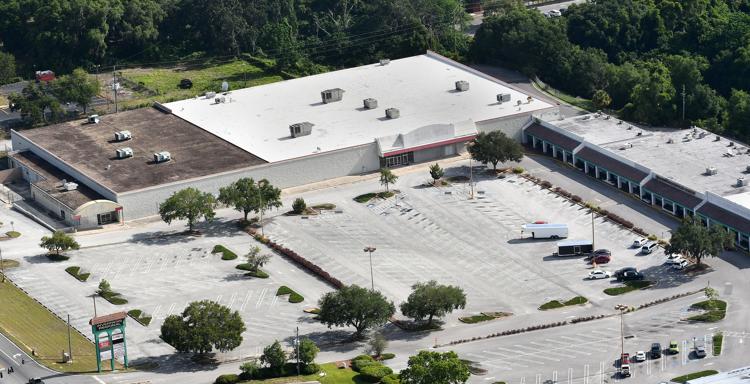 If you guessed that Planet Fitness would be going into the former Kmart at Inverness Regional Shopping Center on U.S. 41, you're right. The New Hampshire-based fitness chain has signed a 10-year lease to occupy 20,000 square feet of the old Kmart and is tentatively set to open in June of next year. A hiring call for about 10 employees will go out as the date gets closer.
Two hurt in boat wreck/FWC releases details on boat crash that injured two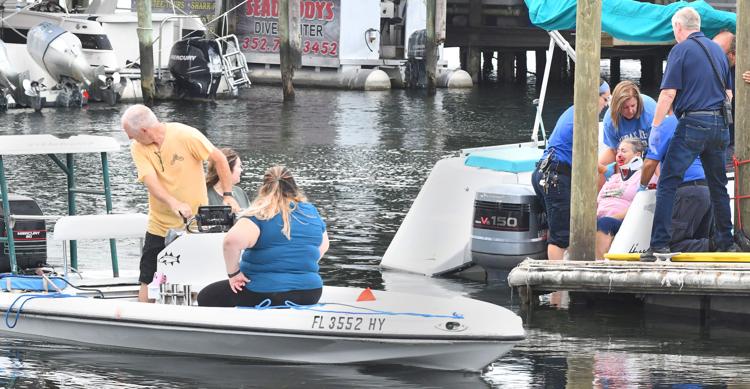 In a boating accident Monday, two women were injured when the boat they were riding in hit a channel marker in Kings Bay. Sheila Richardson, 64, and her daughter, Holly Adams, 41, both of Crystal River. The impact ejected mother and daughter into the water, and threw passenger Allison Aquiar, 41, forward onto the boat's floor, injuring Richardson and Aquiar, according to a Florida Fish and Wildlife Conservation Commission (FWC) report.
A pair of good Samaritan boaters brought the crew to shore at Pete's Pier to meet emergency responders, who drove Aquiar to Bayfront Health Seven Rivers in Crystal River and airlifted Richardson to a regional hospital.
Affordable Inverness Housing project underway
Good news for 106 of the approximately 300 households on the waiting list for affordable housing through Citrus County Housing Services: Fort Lauderdale developer Green Mills Group has broken ground to build a 106-unit affordable housing complex in Inverness on Colonade Street near Forest Drive. The apartments are slated for completion in the fall of 2020.
Currently, 200 local families get subsidized housing vouchers through the Citrus County Housing Services division allowing them an affordable place to live.
Owner agrees to remove dog from neighborhood following attack
After the Oct. 28 attack on the 5-pound, 3-year-old miniature poodle, Dexter, by a larger dog, Romeo, required surgery to treat the slashes on Dexter's hindquarters and numerous puncture wounds across his body, Romeo's owner agreed to pay Dexter's vet bills, remove Romeo from the community and place the dog with a rescue that specializes in housing difficult dogs, according to Citrus County Sheriff's Office spokeswoman Jodi Sanders.
This wasn't the first incident involving Romeo. In May 2018, Romeo got loose from his home and bit the leg of Chase Creel, an officer with the Florida Fish and Wildlife Conservation Commission, according to Sanders and a call log narrative.
East coast Florida couple charged after traffic stop reveals ounce of meth, pipes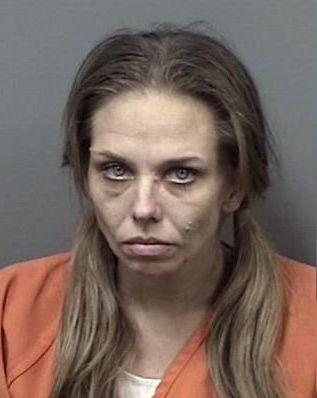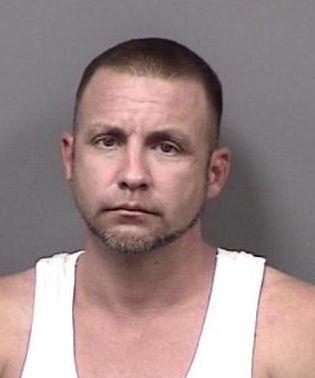 Deputies stopped 38-year-old Robert Sean Milliord and his 36-year-old passenger, Chrystal Lee Hinchliffe, on Oct. 29, and arrested them for allegedly driving through Homosassa with an ounce of methamphetamine and smoking pipes.
Milliord, of Daytona Beach, and Hinchliffe, of Palm Coast, told authorities the truck they were in was borrowed from a friend. They told deputies they didn't know how the drugs or pipes got inside the vehicle, explaining they were asleep during the ride and accused each other of being known drug dealers, according to arrest reports.
DRIVE TO SUCCEED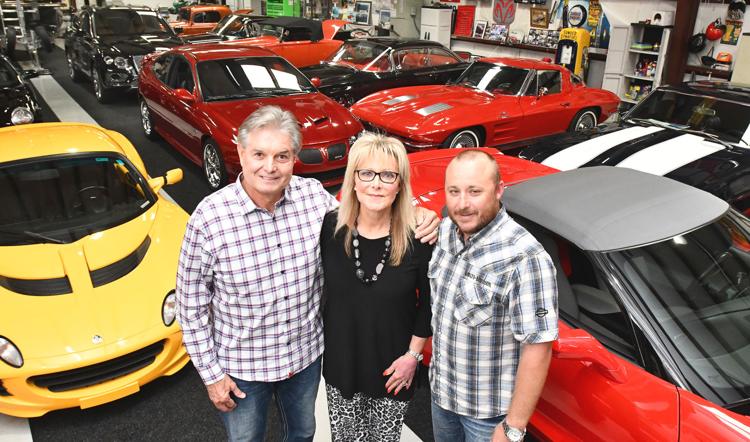 In 1983, a 30-year-old Steve Lamb was working as a used car manager at Ferman Oldsmobile in Brandon when a Chevrolet representative told him there was need for a Chevy dealership in Citrus County and whether he'd be interested in opening one.
Lamb gave it some thought, consulted his boss, Jim Ferman Sr. — whom he respected and relied on for advice.
"I had some money, but not enough to do a dealership." Lamb said. "So Mr. Ferman Sr. agreed to back me."
Today, 35 years later, Steve Lamb, 66, is the president of Crystal Automotive, Motorcycle & Tractor Group — 10 companies, ranging from automobiles and trucks to Harley-Davidson motorcycles and tractors — and he and his wife, Jewel, the company's vice president, employ 383 people.
Local couple banking on Segways to attract tourists and locals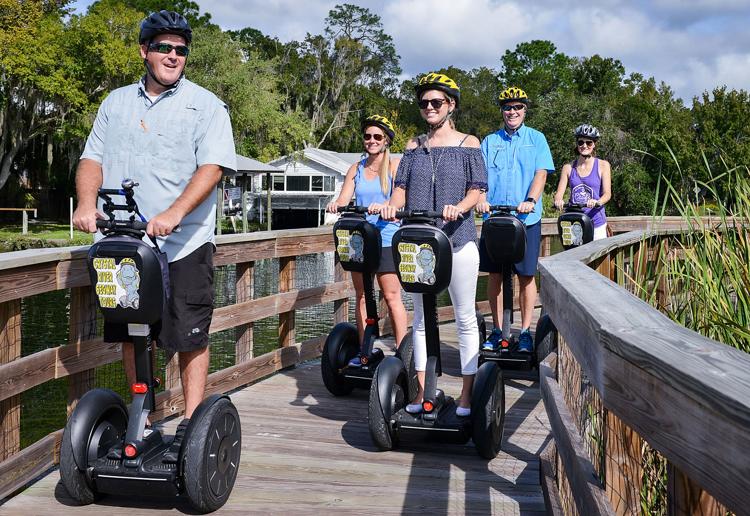 Tabitha and Travis Wells are banking that the nationwide Segway craze will take off in Citrus County. They are so confident, they bought out the two-year-old Crystal River Segway Tours so they could take it to the next level, attract more tourists and boost the local economy.
Right now, the focus is on Crystal River, Tabitha Wells said. But the couple has plans to expand into Inverness someday.
Pair of Sunday fires in Citrus County under investigation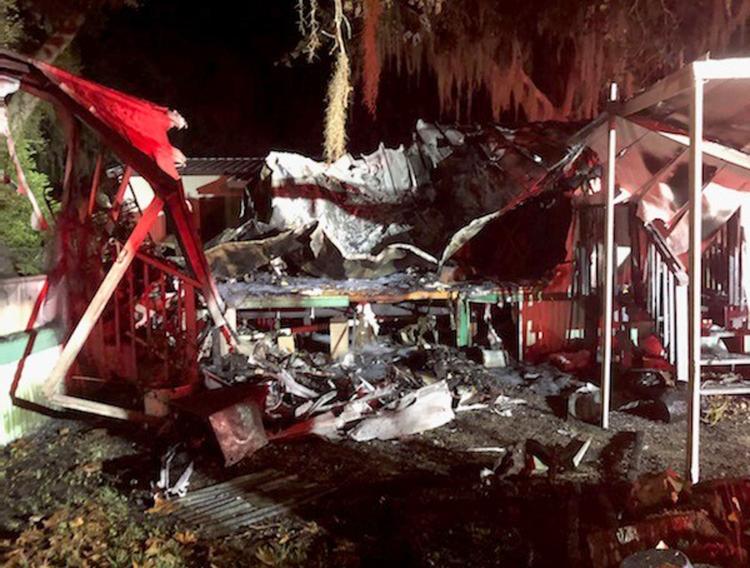 It was a busy Sunday, Nov. 3, for Citrus County Fire Rescue, according to Cortney Marsh, spokeswoman for the agency. At 9:49 p.m. Sunday, fire crews were dispatched to a structure fire at a residence at 5985 N. Tsala Apopka Drive in Hernando. Due to the extent of the fire, the unoccupied single-wide manufactured home was left uninhabitable.
Late Sunday morning, crews were called to a brush fire at 5750 W. Crystal Oaks Drive in Lecanto. The fire began as 1-acre and spread to six acres.
Hot topic of the week: For the second week in a row -- the "No New York Times/fake news" stance of the county commissioners. This past week the incident made national news when the Washington Post picked up the story, quoting the Chronicle in their reporting. Other national news agencies like CBS News, Fox News and USA Today also picked up the story.
A number of people from out of the area contacted the Chronicle saying they had thought about visiting Citrus County and have decided against it because of this story.
D. Sue Castleberry Stulberg wrote: "Are people in your county really as stupid as they are looking today? How many Pulitzer does it take to not be considered fake news? I need to look up exactly where CC is so I will never set foot there."
Quote of the week: "I see you scholars have made Citrus County famous worldwide. Do you have any idea how idiotic you make this county and state look when you spout that fake news Trump nonsense? Especially while doing county business on TV?" — Inverness resident Dale Pray, scolding county commissioners during Tuesday's commission meeting after the story about commissioners refusing to fund a digital subscription to the New York Times for the public libraries was picked up by national news organizations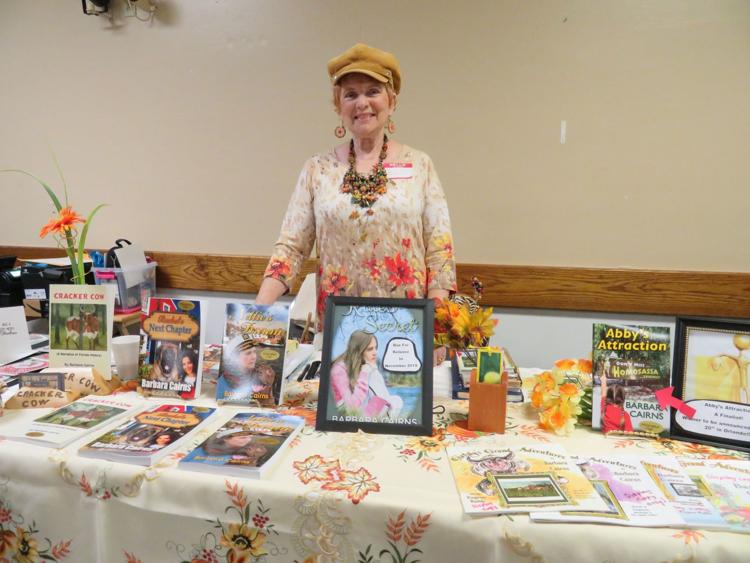 Good news item of the week: In her 80s, local writer Barbara Cairns just published her 10th book in 12 years. Her first, "Cracker Cow (A Narrative of Florida History), a "history book for all ages," is in its third printing.
Her books range from children's picture books to romance novels. Her latest book, "Kate's Secret," is a middle-grade novel dealing with family alcoholism.
Cairns said she has about 120 books in her. "I have so many ideas in my head," she said.