Some of the most popular stories from that week that was
Go-karts and rock climbing in the mall? C.R. businessman planning indoor entertainment venue
Where can you go to climb walls, ride an electric go-kart, find your way through a mirror maze or throw an ax? Thanks to David Perry, who owns Hunter Springs Kayak in Crystal River, if all goes as planned, people will be able to do all that at Just Amuse Me!, an indoor entertainment center in the former site of Kmart at the Crystal River Mall.
Perry also plans to use his entertainment center as a place where people can hold birthday parties, corporate events and community fundraisers. "We're sold as a destination for folks around the world to see the Nature Coast, experience manatees and a lot of folks plan their vacations and time here with more in mind," Perry said. "This will accent what we already have, with all our outdoor stuff and if it rains, they can go inside or just relax from the manatee tour and come here and enjoy their time."
FHP: Woman dies after drunk driver runs stop sign
Samantha Lynn Martinez, 22, was killed Sunday, Sept. 8, when an alleged drunk driver, Carl Anthony Haun, 57, of Inverness, ran a stop sign at a County Road 491 intersection. Both drivers were transported to Bayonet Point Regional Medical Center, where Martinez later died. Haun was in serious condition, according to the FHP report.
Three charged after drug bust at Inverness home
Citrus County Sheriff's Office deputies apprehended three women last week after seizing heroin and needles during a drug raid at a home in the 3300 block of East Bryant Street in Inverness. Kayla Ann Dehart, Kimberly Marie Pope and Amber Leah Anderson were arrested and their arraignments in court were set for Sept. 23.
Shooting suspect arrested for attempted second-degree murder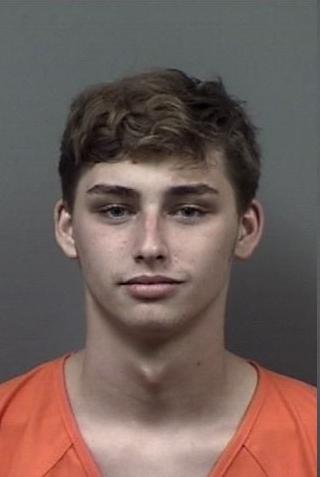 Justice Gurrola, 20, of the Villages, was arrested Monday and charged with one count of attempted second-degree murder following a shooting at the 5000 block of East Live Oak Lane in Inverness. The victim, Tyler Miller, 18, was shot in the leg but the injury was not life threatening.
Bonnie the Bait Lady back on the water soon
Everybody in Old Homosassa knows Bonnie "the Bait Lady" Van Allen and her iconic pontoon boat with the giant white shrimp sculpture on top, and when her boat sank in a storm on Aug. 30 and Bonnie was in the water for two and a half hours, the locals who know and love her banded together to get her and her boat up and running and out selling bait again. 
"For some reason, this little town has attracted the most wonderful people, and they have taken care of me for 23 years," Van Allen said.   
The devil in the detailing: Inverness happy for addition of car wash chain, but worried about effect on local business
The new and fancy Caliber Car Wash is building a new location on State Road 44 in Inverness — right next to Inverness Full Service Car Wash, which has been at that location for 30 years. 
Clark Ennis, co-owner with his mom and dad of the family-run business, said he is scared he will lose customers to the new guy in town.
Ennis said he's hoping his loyal customers will stick with him once the new place opens. They said they would, he said. "I'll hang in there as long as I can." 
 Inverness man facing multiple charges of sexual battery on a child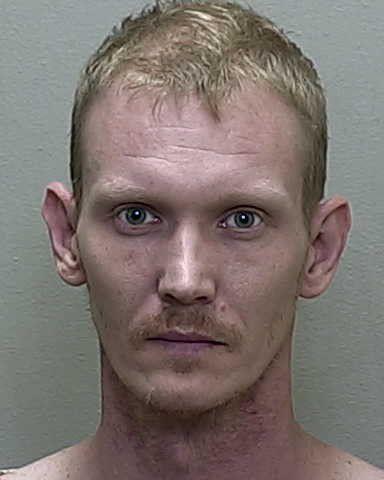 Robert Raymond Gattrell, 37, was charged with three counts of sexual battery on a child and remains in jail with no bond after the victim, who was older than 12 but younger than 18 years at the time the abuse started, told police the abuse had gone on for a decade.
Elderly woman dies along walking trail
After Mary Huntington Gates, 94, wandered away from her Inverness home Thursday, Sept. 5, afternoon, she was found dead along a walking trail on Saturday, Sept. 7. No foul play is suspected in her death, the Citrus County Sheriff's Office said on its Facebook page.
Lecanto man, two others killed in head-on collision in Oklahoma
Larry G. Fitzgerald, 67, of Lecanto, and two others were killed Tuesday, Sept. 3, when a pair of vehicles collided in central Oklahoma. Fitzgerald was driving north on U.S. 281 in a 2006 Chevrolet Silverado towing a 24-foot camper trailer when he was hit by a vehicle driven by Amanda L. Satoe, 39, of Anadarko, Oklahoma. She and her passenger, 32-year-old Joshua A. Westerman, were also pronounced dead at the scene.
Crystal River woman dies in Illinois traffic accident
Corrine Bottila of Crystal River  was killed Saturday, Sept.7, in a traffic accident in Effingham, Illinois. Bottila, 54, was traveling eastbound and entered the opposite lane of traffic, colliding with a semi-tractor trailer driven by Robert Matson, 53, of Newton, IIllinois, who was uninjured.
Hot topic of the week: From perfume and turn signals to bike riding on the trail, this past week's Sound Off sections the hot topics boiled down to common courtesy — people complaining about the lack of it and calling for it. Regarding perfume, which has been an ongoing hot button issue for weeks, one Sound Off caller said, "Perfume should waft in the air, not smack you in the face like a boxing glove." Another caller said, "The only thing that smells worse than your overwhelming perfume is your attitude towards the health and comfort of others."
As for using/not using turn signals, one Sound Off caller said non-users are "extremely and pathetically lazy — beyond human understanding." 
The complaint about bike riders on the trail was about clusters of riders not allowing other riders to pass. The "rules" of the road: When another rider is approaching, a group of riders should move into a single-file formation.
Quote of the week: "I wanted to come here and see the emotional state of everyone involved. You can read about it online...but it's not the same." — Grace Mason, 17-year-old Citrus High School student who came to see the 9/11 Memorial artifacts exhibit at the Valerie Theatre. Most current local students were not even born the day of our national tragedy on Sept. 11, 2001.
 Good news item of the week: Chili worth nearly $11,000 — proceeds from this summer's 17th annual Chili Cook Off hosted by Lecanto Levi's 4-H Club netting $10,960 went to local nonprofits, including Citrus Cancer Aid, Citrus County Anti Drug Coalition and Citrus County Blessings. This year's cook off is Oct. 12-13.