Some of the most popular stories from the week that was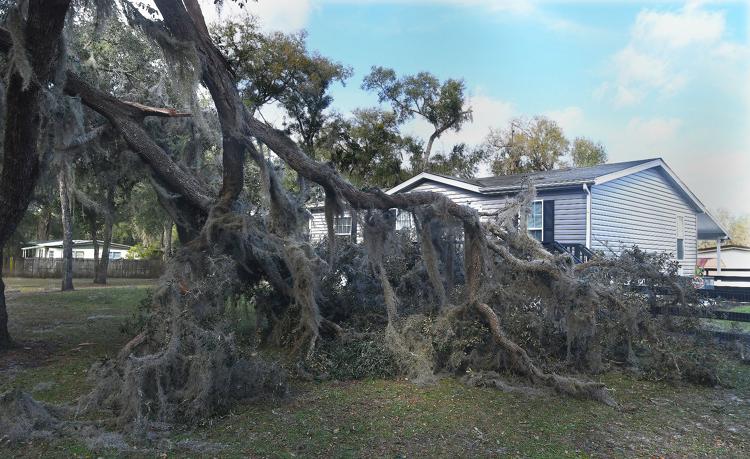 Stormy winds shake up Citrus County; knocks down trees, power lines
On Thursday, Feb. 6, a fast-moving line of thunderstorms moved east across Florida later in the night and into the morning, prompting storm warnings and tornado watches and causing a few thousand outages ahead of a chilly cold front.
Bonnie Conti, whose Inverness home was damaged when a large oak tree fell on the screened in lanai, said she wasn't home at the time the incident occurred, but was alerted to the potential problem by a neighbor who lives directly behind her house.
"I walked around the house, and I got to this corner, my entire patio was damaged," Conti said. "I was really freaking out, I was kind of blubbering at the time (I made the call to fire rescue)."
Locals among passengers on quarantined cruise ship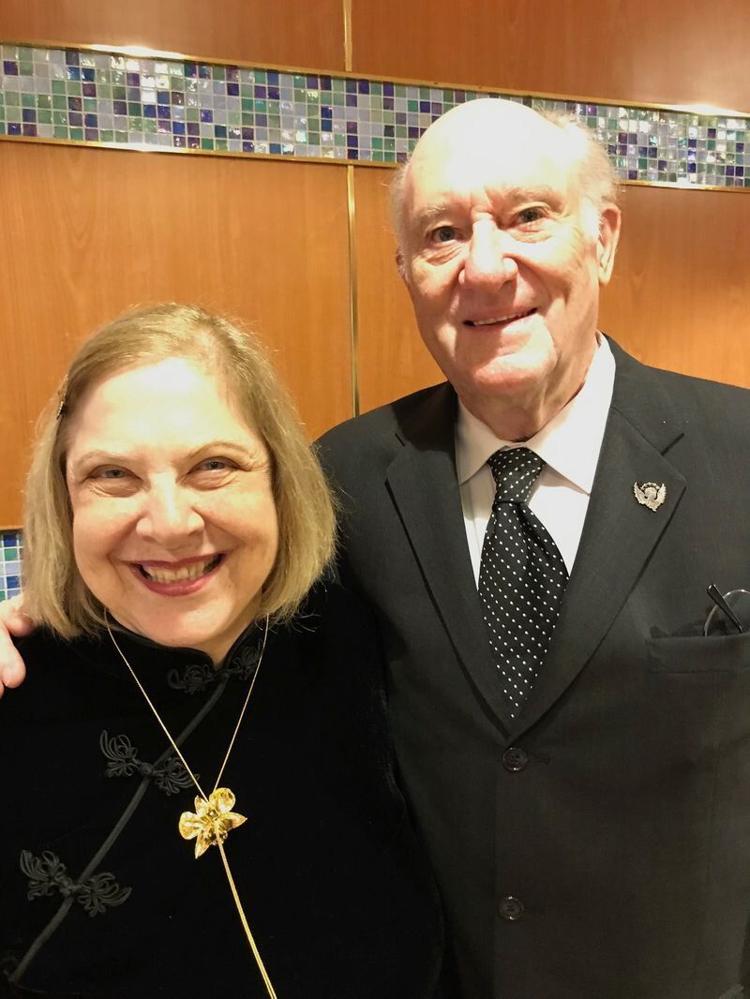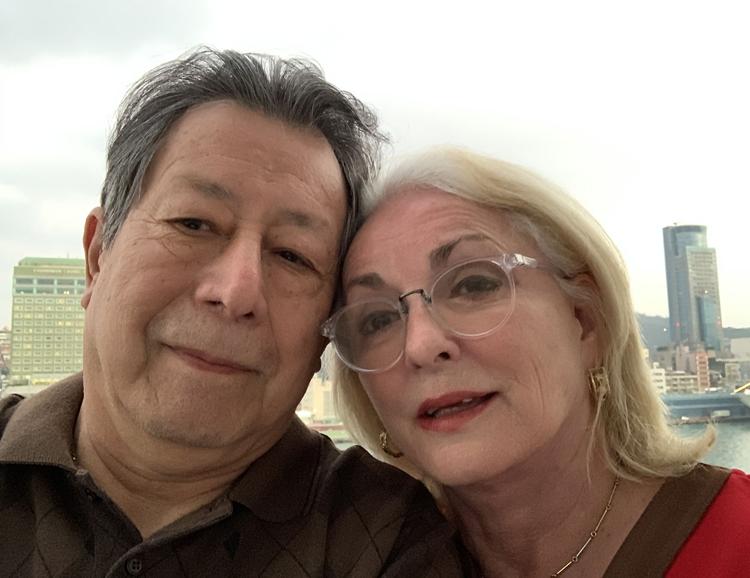 What was supposed to be the trip of a lifetime for a pair of Citrus County couples has turned into an international crisis, with the Japanese government forcing the quarantine of the Diamond Princess outside of Yokohama Japan.
Phillip and Gay Courter and Dr. Mario and Vana Mendizabale have been stuck on board since the Japanese Health Minister forced the Princess Cruise-based ship into quarantine after a passenger later tested positive for novel coronavirus after getting off in Hong Kong, was on the ship late last month. There are around 3,700 passengers and crew aboard, and all are being quarantined.
Jury sides with sheriff in lawsuit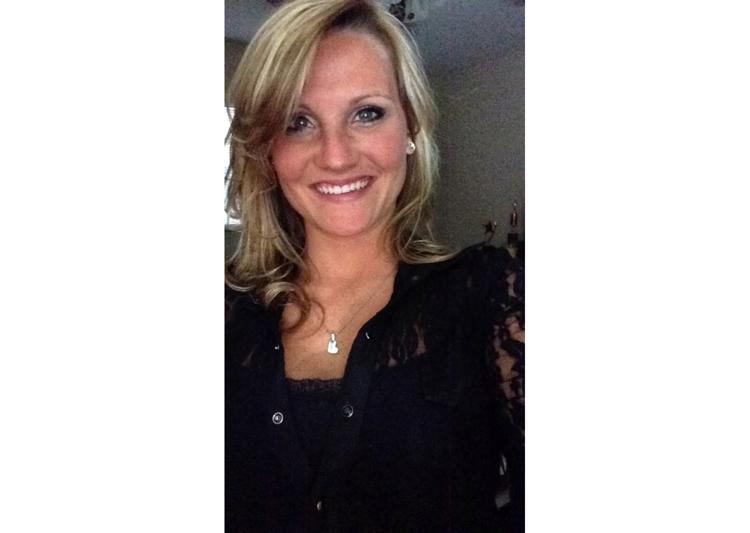 A jury in Tampa's federal U.S. District Court ruled Friday, Feb. 7, that Citrus County Sheriff Mike Prendergast did not discriminate based on sex against a former sheriff's deputy who blamed him for losing her law enforcement job.
The lawsuit by former sheriff's deputy Heather Cogar listed Prendergast, former Sheriff Jeff Dawsy as well as the plaintiff's former boyfriend, former Citrus County Sheriff's Deputy Bryan Hesse, as defendants.
The case focused on the lawsuit of the twice-fired and twice-demoted Cogar. She was first fired by Sheriff Dawsy in 2015 after a joy ride in which she and a friend went driving during the early morning hours wearing face masks and following a deputy cruiser. A sheriff's review board recommended she be reinstated, so she was transferred as a deputy to the agency's judicial branch.
Dawsy fired her a second time four months later after a domestic incident with Hesse. When Prendergast became sheriff in 2016, Cogar was rehired and given a job as a 911 dispatcher. She quit that job in 2019.
Lakeside Grill of Inverness debuts at old Van Der Valk site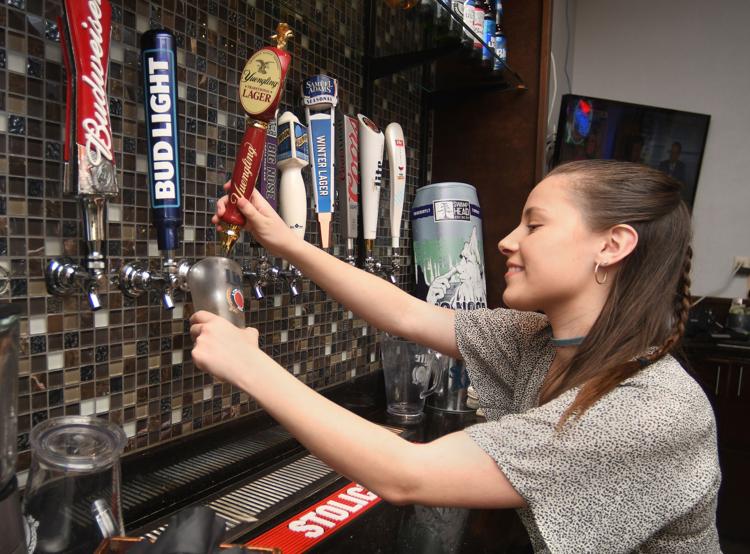 The old Van Der Valk restaurant overlooking Lakeside Country Club in Inverness closed last April and reopened in December with a fresh new look, new owner and new name: Lakeside Grill of Inverness.
The new eatery has replaced the former restaurant's European dishes with simpler fare. New owner Bob Black describes his new place as an upscale neighborhood bar and grill but with moderate prices — ideal for the demographics of the area.
Lakeside Grill of Inverness at 4543 Windmill Drive off U.S. 41, is open 11 a.m. to 10 p.m. daily.
Judge: Confession allowed at trial for man accused of girl's decade-long sexual abuse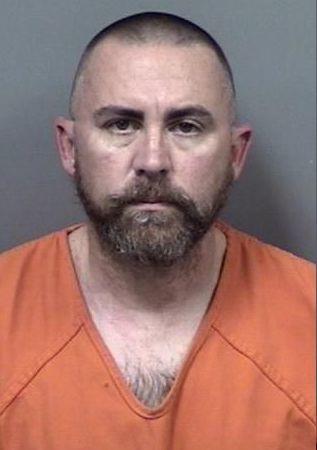 Kenneth Slanker's purported confession to sexually abusing a young girl for about 10 years will be allowed at the youth coach and prison guard's trial next week.
Circuit Court Judge Richard "Ric" Howard made the ruling Monday after he watched Slanker's recorded 2-and-1/2 hour questioning by Citrus County Sheriff's Office detectives from Feb. 6, 2019, when Slanker turned himself in after an arrest warrant was issued for him.
Slanker faces three capital-felony charges of sexually battering a child under 12 years old, three life-felony counts of sexually battering a child between 12 and 16 years old and one count of showing obscene material to a minor.
FHP has 'person of interest' in fatal hit-and-run
The Florida Highway Patrol says it has a "person of interest" in a hit-and-run wreck that killed Michael Todd Gilkerson, 37, of Dunnellon, as he was riding a bike westbound on County Road 488 when he was struck by a Toyota truck driving in the same direction early Sunday morning near Dunnellon.
The driver of the Toyota fled the scene of the crash, the FHP report states. Through a tip, FHP was able to locate the vehicle at a home in Dunnellon. The homeowner is not the car's owner, FHP spokesman Sgt. Steve Gaskins said.
Homosassa food service worker tests positive for hepatitis A
A Homosassa-area food service worker has tested positive for hepatitis A, according to a news release issued late Friday by the Citrus County Health Department
The person may have been infectious from Jan. 19 to Feb. 3 while working at Old Mill Tavern in Homosassa.
The health department recommends anyone who ate or drank at the restaurant between Jan. 24 and Feb. 3, get vaccinated. The vaccine may provide protection if given within two weeks of exposure.
Postscript: Jerry Dixon: a much loved CCSO detective 'taken away too soon'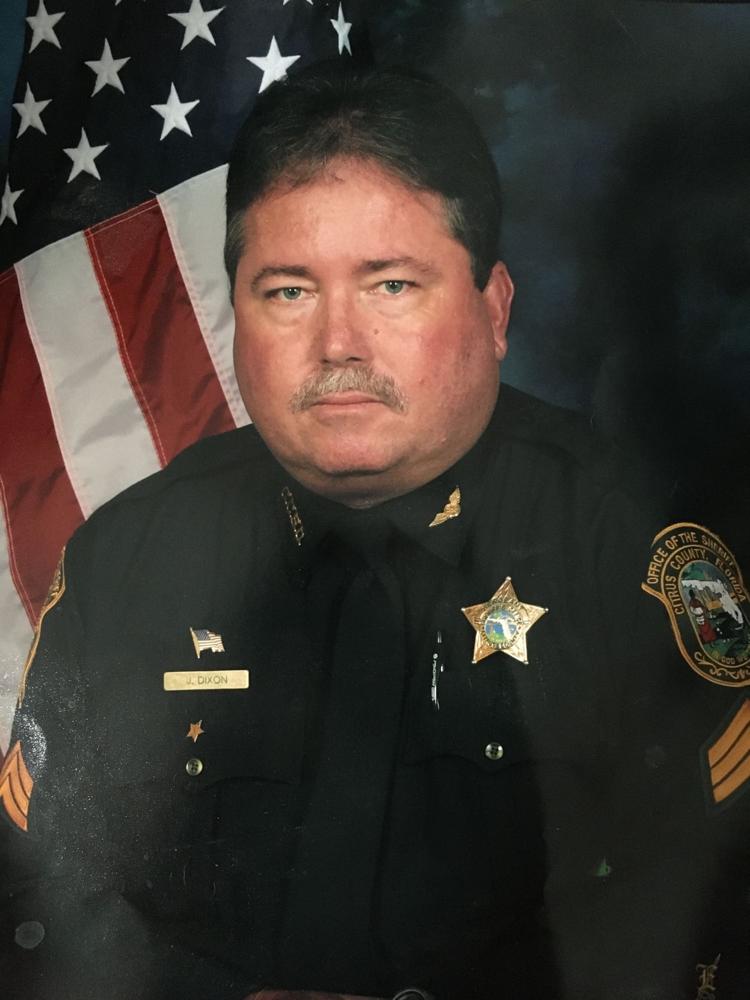 As a Citrus County Sheriff's Office detective, Jerry Dixon was committed to solving the major crime cases, working methodically and tirelessly on each one as if it was the only one.
"He truly was a wonderful representation of the sheriff's office," said former sheriff Jeff Dawsy. "I can't say this about everybody I worked with, but Jerry made our community, made Citrus County, safer every day he came to work.
"He made a difference," Dawsy said. "He was never a person for the limelight. There were many big cases he took leadership roles on and helped solve the cases, but he never wanted the credit. He was just a hardworking guy that went to work every day, and when he went home, the community was better for it — and he was taken away too soon."
Dixon died Jan. 30 at age 56.
Crystal River couples wait out another day on 'luxury prison'
As of Feb. 12, passengers and crew of the Diamond Princess were halfway through a 14-day quarantine period, even as confirmed cases of the coronavirus continue to climb.
Crystal River residents Philip and Gay Courter, along with Dr. Mario Mendizabal and his wife, Vana, are aboard the Diamond Princess as it sits docked near Tokyo.
The couples haven't seen each other since Japanese authorities ordered all guests confined to their cabins. In fact, they haven't seen anyone in person other than the crew members who deliver meals to their door.
"We have not seen a medical professional," Philip Courter said. "I would be thrilled to see a medical professional."
The Courters are staying busy providing interviews to numerous media organizations, including BBC, MSNBC and Fox.
Hot topic of the week: A story about a workshop for business owners about service dogs sparked a lively exchange on the Chronicle's Facebook page. Dogs in stores — and especially grocery stores and restaurants — hit a nerve whether people are for or against people bringing their dogs with them.
While most people understand the need for service animals, there will always be those who bend the law to be able to bring their non-service dogs with them wherever they go, and that's the hot-button.
As several people pointed out: Just because you buy a vest from the internet and call your dog an "emotional support" dog doesn't make it legal.
Michele E Magnuson wrote: "I have a trained medical service dog and while some feel a registry would make our lives easier, there is not one in existence. And while I have always had my dog in her vest when working, the law does not require one."
Bridget Walker wrote: "I recently retired my guide dog, but unfortunately faced many individuals who didn't feel I should have the right to have him accompany me.
I think what bothered me with the public, aside from people bringing in badly behaved pets or ignoring the fact that my guide dog was working, is the person who tells me, 'I want to be able to bring my dog everywhere too; where do I get my dog certified?'
"My response to them is simple … I ask this ignorant individual who wants to bring their dog everywhere, how many years of training and what disability would you like to accompany this life-changing service dog that you want to treat as the next fashion accessory? People want all of the benefits of the Americans with Disabilities Act afforded to them with none of the challenges of living with a disability."
Quote of the week: "This is like a luxury prison." — Philip Courter, Crystal River resident who, along with his wife, Gay, is among the passengers and crew of the Diamond Princess docked near Tokyo under quarantine in their cabins after a passenger tested positive for the deadly coronavirus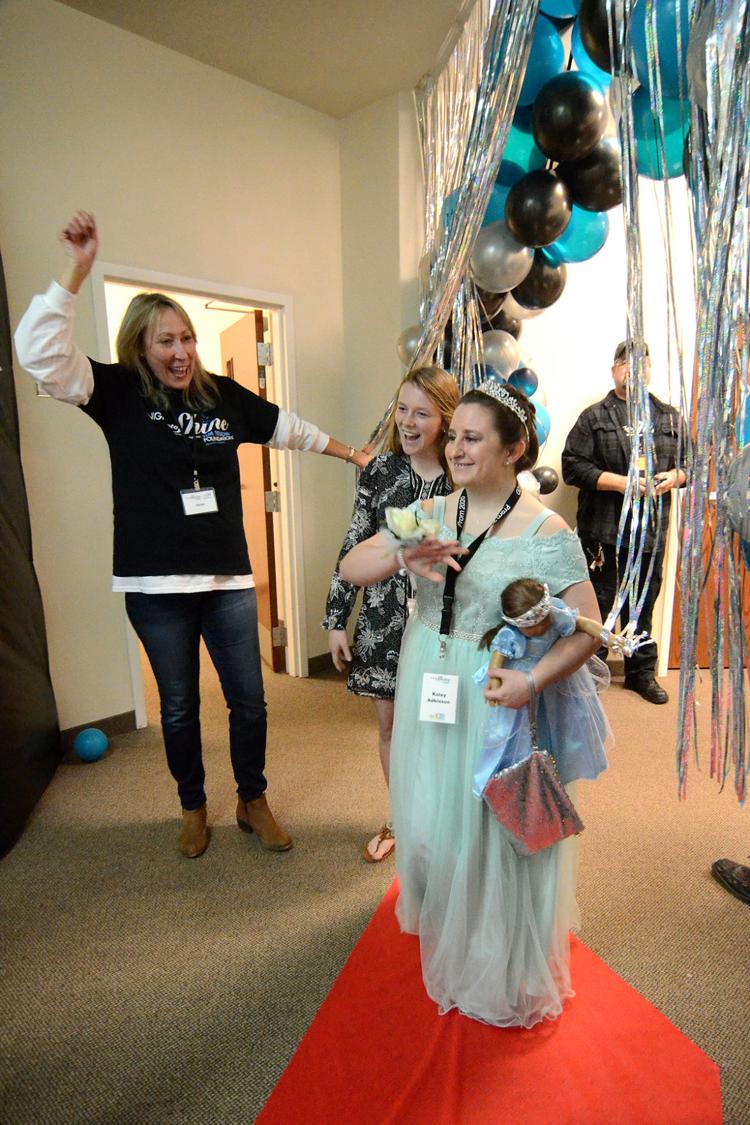 Good news story of the week: On Friday, Feb. 7, the annual Tim Tebow Foundation's Night to Shine celebrated people with special needs around the world — including Citrus County. More than 125 teens and adults with disabilities and 300-plus volunteers experienced a night to remember with dinner, dancing and karaoke. At the end of the night, all who participated were crowned prom king or queen as Tebow, via a video presentation, announced, "You are all kings and queens!"