Some of the most popular stories from the week that was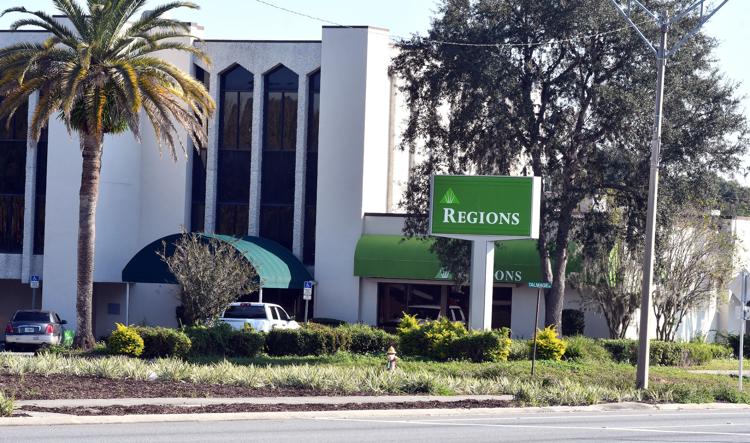 Inverness bank site under contract for multi-retail complex
Wawa is out for the former Regions Bank property on State Road 44 in Inverness, but things are looking good for a local developer to redevelop the entire city block for a new retail complex.
Elias George Kirallah, commercial broker at Century 21 J.W. Morton Real Estate in Inverness, recently placed the 1.5-acre property under contract.
Inverness Assistant City Manager Eric Williams said the property is part of the city's Community Redevelopment Area (CRA), which may allow a developer additional redevelopment incentives such as grants and loans.
Man facing trial for attempted murder charged with strangling woman, holding her hostage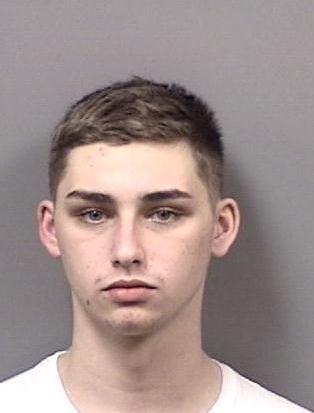 Justice Gurrola, the young Sumter County man out on bond and awaiting trial for the alleged attempted murder of an 18-year-old in a drive-by shooting, picked up more charges accusing him of strangling a woman and holding her hostage during a domestic dispute.
Gurrola turned himself in at the Citrus County jail on Nov. 22, after a Citrus County Sheriff's Office deputy called the 20-year-old to say there was a warrant charging him with false imprisonment, battery by strangulation and preventing someone from calling 911.
Family: Motorcyclist stable, but in guarded condition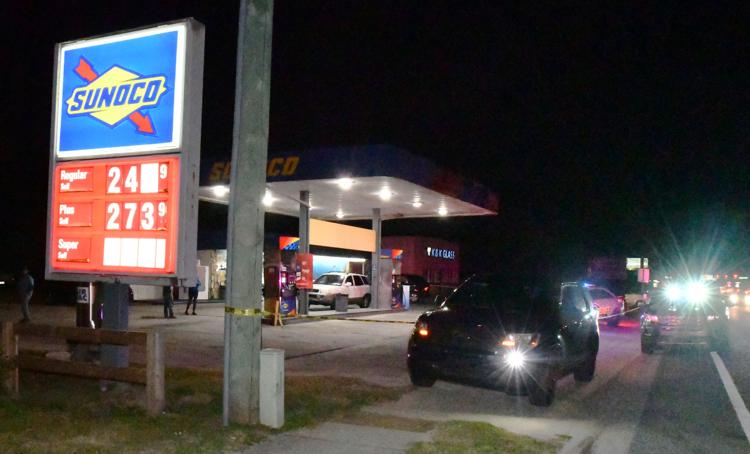 The 44-year-old Citrus County motorcyclist who was struck Tuesday by a man fleeing a traffic stop remains hospitalized in an area hospital, according to a family spokesperson.
The man, whose name is not being released due to Marsy's Law, had his left leg amputated below his knee and several small fractures in his lower back, a family spokesperson said. Also, he was placed into a medically induced coma after his initial surgery to amputate his leg. He remains on a ventilator, because his blood pressure is extremely elevated.
Inverness Regions moving to new 'concept' bank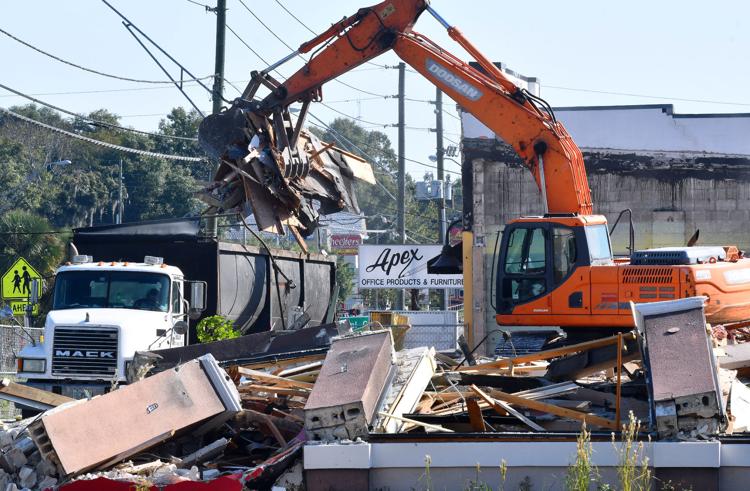 Regions Bank, an Inverness fixture for almost 30 years, is moving to a smaller spot, the former Venero & Sons appliance store, which has been demolished. Mitziel Malave, assistant manager at the bank branch, said this will be only the fourth Regions in Florida to feature the new "Nexus" digital concept and cater to people's new banking habits, with a more open layout than traditional bank layouts.
Tagged street signs, neighborhood entrances create eyesores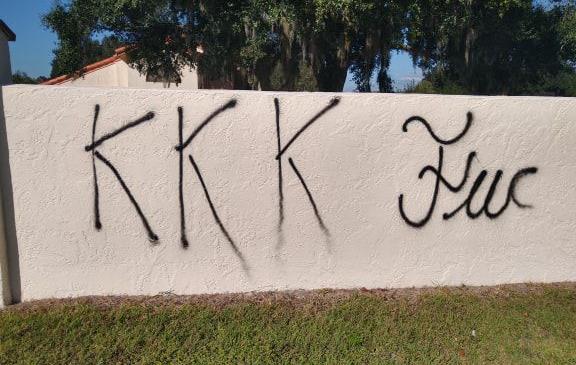 Kari Tedrick was driving home Nov. 23 in the early afternoon when she spotted the black, spray-painted phrase "KKK Fuc" (urban slang for "Fragile Ultra Conservative") on the side of a beige wall bordering The Landings neighborhood in Inverness. Believing the graffiti had racist undertones, Tedrick wanted it gone.
 "I can't give you any specific thoughts but it shook me, it just shook me," she said. "My first coherent thought was, 'I want that to go away;' it was really a concern of mine."
She notified the sheriff's office through its non-emergency line and painted over the graffiti.
 Camera catches alleged Homosassa thieves in act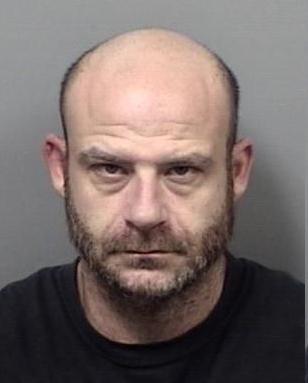 Deputies arrested James Gorman, 37, on Nov. 20 after he was identified by his mother from a trail camera a property owner placed near the door of a residence investigators say he and two others unlawfully entered and allegedly stole a Kenmore washer and dryer, according to arrest records.
Because of a prior rash of area burglaries, the property owner had positioned a trail camera by the home's door, which recorded Gorman and two others remove the appliances.
Bond denied for man accused of striking deputies, motorcyclist with car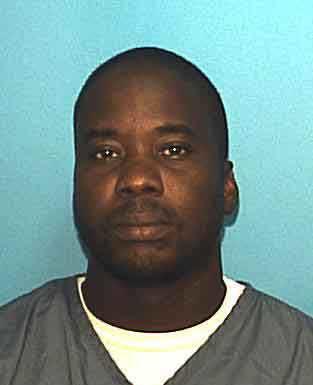 During Johnny Travis Wilson's first appearance hearing on Nov. 22, Citrus County Circuit Judge Richard "Ric" Howard set the 39-year-old's bond at none for his nine felony charges and one misdemeanor, according to court-filed records.
Wilson is accused of driving away from a traffic stop and injuring two deputies and a motorcyclist.
His arraignment is scheduled for Dec. 16, when he will announce a formal plea.
Man charged in battery, robbery that hospitalized man with broken ribs, backbone
Anthony James Knowles, 28, was charged Monday, Nov. 25, for his alleged involvement in beating and robbing another man, hospitalizing him with broken ribs and backbone. On Nov. 21, Knowles allegedly drove a vehicle in front of the man's truck, blocking him as he was driving in Citrus Springs. Then, when the man was parked, two other unnamed suspects struck him with a stick and an industrial broom. 
The man ran away, but fell, and Knowles and the two other men struck him numerous times with their fists and feet until the man became unconscious. The next day, the man regained consciousness and discovered that his truck, cellphone and wallet containing $900 were missing, according to the arrest report.
 Men charged with stealing trailers, lawn mower from Sugarmill Woods storage lot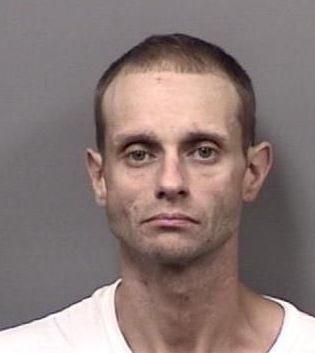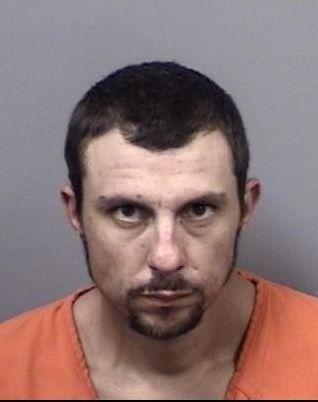 Bruce Patrick Reardon and Christopher Wayne Sala Jr. were already jailed on unrelated charges Monday, Nov. 25, when Citrus County Sheriff's Office detectives charged them each with grand theft. The Homosassa men were accused of stealing two trailers and a lawn mower earlier this month from a neighborhood storage lot in Sugarmill Woods.
Hot topic of the week: Typically, Thanksgiving week is quiet, so this week's hot topic was more warm than hot: What should go in where the Regions Bank in Inverness is set to be demolished? People commenting about the story on Facebook agreed that they're happy Wawa will not be going in there. So, what does everyone want? The usual: Chick-fil-A, Hobby Lobby, Chipotle, Popeye's, Target, Burlington, Ross, Michael's, Aldi's, Cracker Barrel.   
Donna Howell suggested: "Why not try a nice hotel to bring in visitors so the small businesses can thrive?"
 Quote of the week: "An ugly white splotch is better than angry white supremacy any day." — Inverness resident Kari Tedrick about the white paint covering over racist graffiti on the side of a beige wall bordering The Landings neighborhood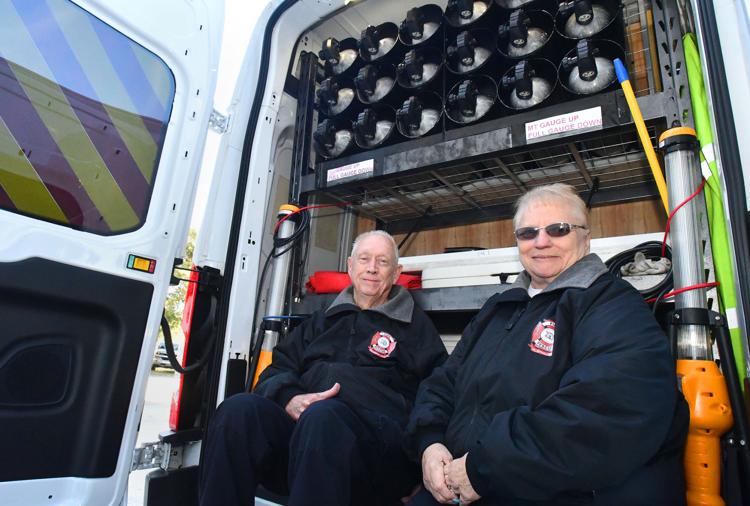 Good news item of the week: First responders have a tough job and people throughout this community know it — and show their appreciation. Two examples in the week's Chronicle: Stanley and Nancy Miller volunteer with Citrus County Fire Rescue by showing up on emergency scenes with replacement tanks of air, cold drinks and food and other items for emergency victims and first responders; and American Legion Post 237 in Beverly Hills served Thanksgiving meals to first responders on Thursday.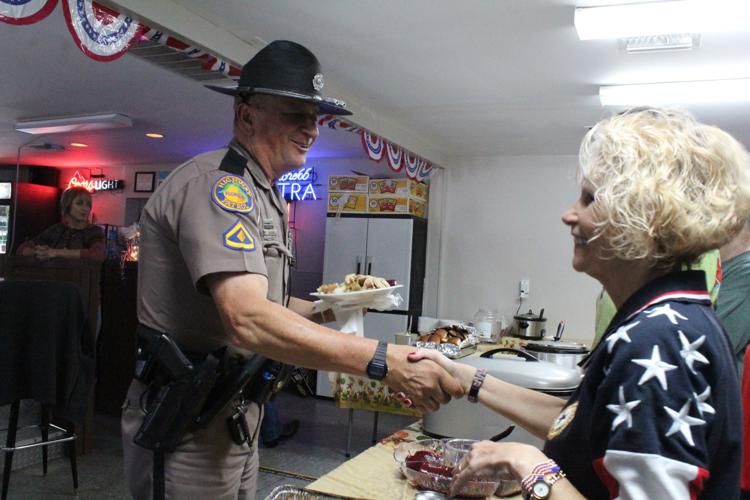 "It means a lot...Some of the stuff we see on the roadways, this is refreshing to see the good in people," said Florida Highway Patrol Trooper Tod Cloud. "Unfortunately, in this line of work we see the worst of someone, but this...this comes at a good time, because now we can see the best in people."