Paxton Media Group announced Tuesday the purchase of Landmark Community Newspapers LLC, a chain of daily and weekly newspapers based in Shelbyville, Kentucky.
The deal, which was finalized this week, includes the purchase of all 46 newspapers in the Landmark chain.
The Citrus County Chronicle has been part of Landmark Community Newspapers for the past 40 years and will now become part of Paxton Media Group.
"We are very excited to add these newspapers into the PMG portfolio," said Jamie Paxton, PMG president and CEO. "PMG believes strongly in the value of local newspapers and the vital role they play in the communities that they serve. We appreciate Landmark choosing us to be the new stewards of these important community assets."
It continues an ongoing effort at PMG to acquire community newspapers in the company's existing geographic footprint, said Mike Weafer, publisher of the Messenger-Inquirer and group publisher for the Kentucky-Indiana region.
"Paxton has been interested in acquiring newspapers as part of our strategy given the conditions and the nature of the newspaper industry," Weafer said Tuesday. "Acquisitions strengthen us and help us to preserve, so it is part of an overall strategy to continue to acquire newspapers.
Landmark Community Newspapers traces its roots to 1966 when a group of eight local newspaper publishers decided to pool their resources and purchase a printing plant.
Landmark Community Newspapers purchased the Chronicle in 1981 from the private ownership of David Arthurs of Inverness. The newspaper became a six-day daily in 1986 and then added a Sunday publication in 1989.
PMG will officially take over operations on June 8, but there will be a transition period to PMG regarding systems and procedures, Weafer said. 
The Chronicle is the oldest business in Citrus County. The newspaper began publishing as a weekly paper in 1894 and has continuously published.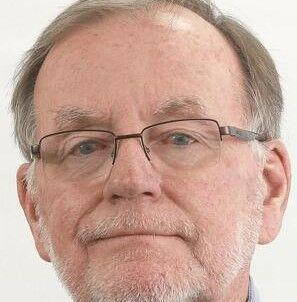 "Paxton Media is a strong newspaper company that brings years of expertise to our company," Chronicle Publisher Gerry Mulligan said Tuesday in announcing the sale to newspaper employees.
Included in the sale are affiliated Florida newspapers that are published in the newspaper's Meadowcrest production facility. They include The Chiefland Citizen and Williston Pioneer Sun-News in Levy County; The Sumter County Times in Bushnell; The Riverland News in Dunnellon; The South Marion and West Marion Messenger in Marion County (Ocala); and the Wakulla News in Crawfordville.