After several years of operation, both Christ Medical Center and the Diabetes Treatment Center in Citrus County are closed and their owner has filed for bankruptcy protection.
Bankruptcy court documents also say Medicare stopped payments to the facilities before they closed earlier this week.
A recorded message at the business' telephone number says the facilities are "permanently closed" and that the only staff still working are there to provide patients with their medical records.
The medical facilities are owned by Dr. Eihab Tawfik, who opened Christ Medical at 7562 State Road 44 in 2013. The diabetes treatment facility is at 7394 State Road 44.
A medical records employee who would not give her name said the Citrus facility had nearly 1,000 patients.
Tawfik also owns Christ Medical Centers in Spring Hill and Ocala. An answering machine at those facilities also says they have permanently closed their doors and instructs patients on how to retrieve their medical records.
Tawfik also owns a facility in Celebration, Florida. When the Chronicle called that facility, an employee said the facility was not seeing patients and would speak with Tawfik later in the day about its future.
But Tawfik told the Chronicle late Wednesday that his hope is to reopen Christ Medical Center despite his bankruptcy and a bank foreclosure on at least one of his facilities in Citrus County.
Tawfik's problems began earlier this year.
In February, Central Bank in Tampa began foreclosing on Tawfik's diabetes center, filing foreclosure documents seven months ago in Citrus County circuit court. The diabetes center is closely affiliated with Christ Medical and could be included in the foreclosure. The bank claims that Tawfik has not made payments toward its $2.52 million loan to the doctor since January. In addition to the $2.52 million principle loan, the bank claims Tawfik owes additional late fees and charges of more than $40,000.
A diabetes center employee who would not give her name for this story told the Chronicle that the diabetes center was used for clerical and records storage and patients were seen at Christ Medical Center.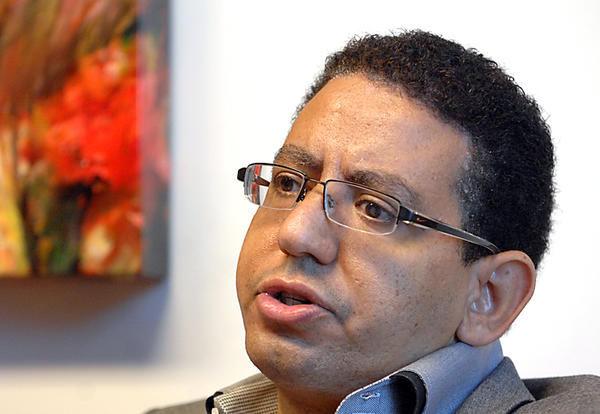 Pressured by the bank to either get its money back or take possession of his businesses, Tawfik in April filed for Chapter 11 bankruptcy protection in U.S. Bankruptcy Court in the Middle District of Florida in Jacksonville, court documents show. The bankruptcy trustee this month requested the bankruptcy petition be converted to Chapter 7.
Under Chapter 11 filing, the debtor can negotiate with creditors without having to liquidate assets and hopefully restructure their business. Under Chapter 7, the debtor's assets are sold off to pay off their creditor's debts.
But Tawfik told the Chronicle in a telephone interview that his lawyers were asking that the bankruptcy remain in Chapter 11. He also said it wasn't right that the newspaper reports on his financial situation, despite it being public record.
"The bankruptcy hasn't come to conclusion yet," he said, adding it was "not for the public to know my personal information."
Tawfik said the information gathered by the Chronicle was correct but shouldn't have been published.
In Tawfik's original April bankruptcy filing, Tawfik's lawyers reported that Tawfik had $2.6 million in secured loans. Those loans came from Central Bank and were secured by Tawfik's properties and medical equipment. In addition, lawyers reported to the court that Tawfik had an additional $6 million in unsecured debt.
The court records also indicate that Tawfik's assets consisted of $40,000 in bank accounts, $1.65 million in owed accounts from Medicare and other properties valued at about $4 million.
As of the April filing, he also reported having 31 employees and owing them $49,000.
In his bankruptcy filing, Tawfik said that about 60 percent of his revenues came from Medicare payments, 30 percent came from Medicaid, and about 10 percent came from private insurance.
That is important because in his bankruptcy filing, Tawfik's lawyers reported that in 2017 Medicare "challenged" bills his facilities submitted to the federal agency for repayment. The billing discrepancies date back a few years, the court documents said.
As a result, Medicare stopped paying Tawfik's Medicare claims from 2017 until now, wrote his Orlando-based bankruptcy lawyer, Justin Luna.
When Medicare stopped paying, Tawfik couldn't pay his debts and loans, Luna wrote in bankruptcy documents.
To make matters worse, Luna wrote that soon Central Bank, which had a secured loan with medical equipment as collateral, began collecting that equipment.
Without equipment, Tawfik could no longer work, Luna said.
Tawfik told the Chronicle that his plan was to hire a new management team for Christ Medical Center and to reopen it.
"Just because it's shut down doesn't mean it won't open again," he said.
He also said that he's cleared up his Medicare dispute and that he should be receiving Medicare payments again next month.
Tawfik and the Christ Medical Center made news last year when it was reported he fired about 70 of his employees, saying he had received complaints from patients of poor service. Later, he said he fired only 20 but rehired half of those back.
Jack Judge was a patient at Christ Medical Center before it closed this week. He has Medicaid insurance.
"I went there monthly for pain management and for my primary care," he said. "The medical care was poor."
Judge said that the clinic had one doctor who specialized in pain management, but was also tapped to perform all of the primary care work there.
Judge said the result was that the doctor was often overwhelmed by the number of patients waiting to see him and there was little time for patients.
"He was the only one handling everything," Judge said.   
"The staff was great. I didn't have any problems at all (with staff)," he said. "Dealing with everything else ... made it miserable."
The Florida Agency for Health Care Administration lists county Medicaid providers based on various Medicaid plans.