When Citrus County Sheriff's Office SWAT Team personnel get dispatched to a scene, they know they're going into the fray.
"They're the high-risk team," CCSO Col. Elena Vitt said. "They know, in their position, the importance of a life-and-death situation — that's what they do, and they take it serious."
So when a contingent of CCSO Special Weapons and Tactics members traveled earlier in November to compete at the annual SWAT Round-Up International conference in Orlando, their mission to succeed and survive didn't change.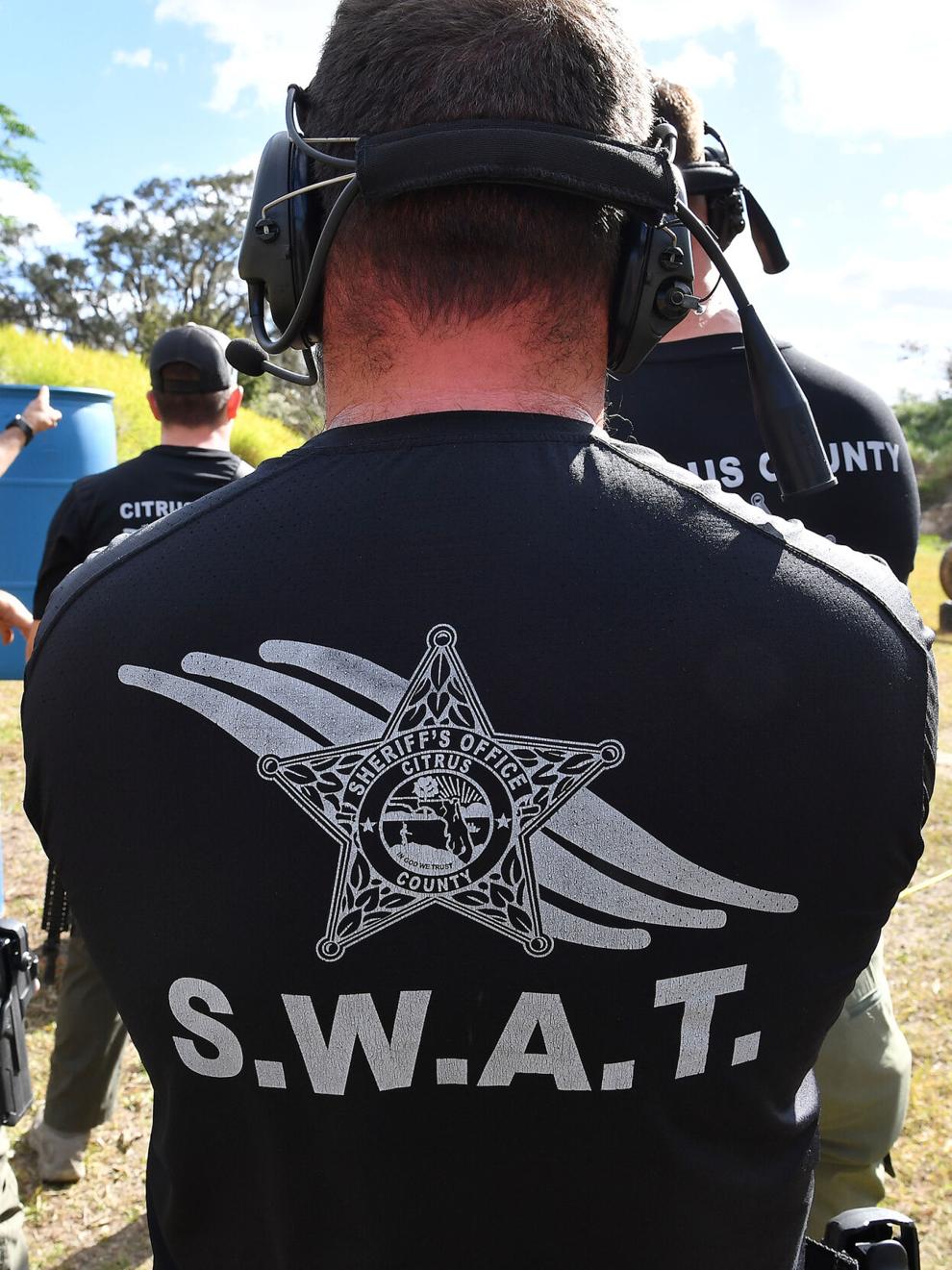 "It's the closest thing you can get to a real-life scenario, stress-wise," SWAT Team Commander Lt. Bobby Lambert said about the Nov. 7-12 event. "It's a test of your physical fitness, your skills as far as shooting, and working together as a team."
After participating in SWAT Round-Up's bout of five feats, CCSO's group of 10 elite deputies placed third overall out of the 42 law enforcement agencies attending.
It's the first time the local SWAT team reached the podium in its 12 years competing at SWAT Round-Up, hosted by the Florida SWAT Association.
"It makes me really proud," Lambert said. "…knowing we're doing everything right and training really hard to make sure we keep our job performance and our fitness to the level that when the county needs us, we're there to respond and take care of any situation that comes up." 
Those who competed were: Lambert; Sgt. Brian Casalvieri; Sgt. Heath Schaffer; deputies Thomas Beagan, John Boudreau, Rudy Danner, Donald Hunter, Kyle Riemer and Geoffrey Blotz; and a confidential SWAT member.
"Our team had everything; we were so well-rounded," Vitt said about watching the SWAT Round-Up performances. "It was so fluid; I just went, 'Wow, that was spectacular.'"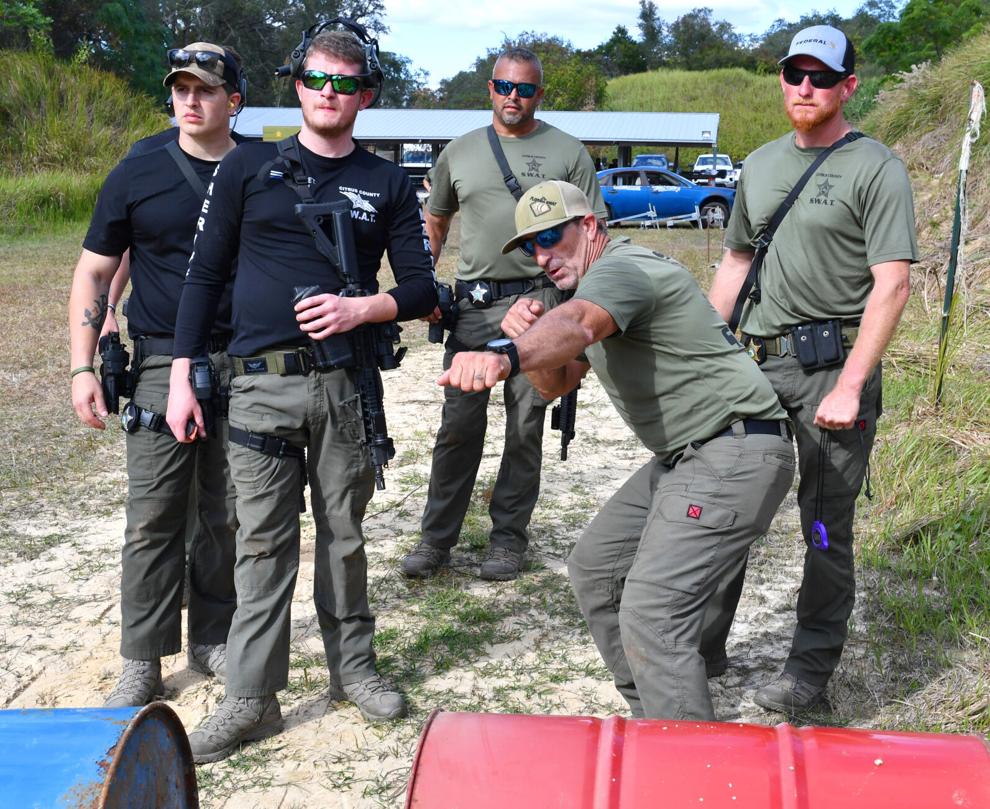 For the sheriff's office, the achievements of its SWAT Team is a testament to how far the specialized force — now 23 members strong — has come.
"We've come a long way," Vitt said. "The level of excellence this team possesses is beyond words. … The community should be proud knowing that these guys will be there to handle anything possible."
To learn more about SWAT Round-Up International from Nov. 7-12 at the Orange County Sheriff's Office Range, visit floridaswat.org/swat-round-up.

Along with demonstrating its skills at SWAT Round-Up, the CCSO SWAT Team reestablished connections with its counterparts from across the globe. COVID-19 canceled the event in 2020.
"The biggest takeaway we get from this is the networking with other teams, looking at their trainings, tactics, equipment," Lambert said, "being able to talk to team leaders and team commanders from across the nation and world, and asking, 'What works for you best?'"
Law enforcement vendors also set up displays at SWAT Round-Up before the teams train to go head-to-head in front a couple thousand viewers.
"That's pretty nerve-wracking," Lambert said about the crowds, "and you've got to perform."
SWAT Round-Up grades its contenders in scenarios mirrored after the emergencies they encounter in the field, like hostage rescues with 150-pound dummies and limited ammunition to take down small targets.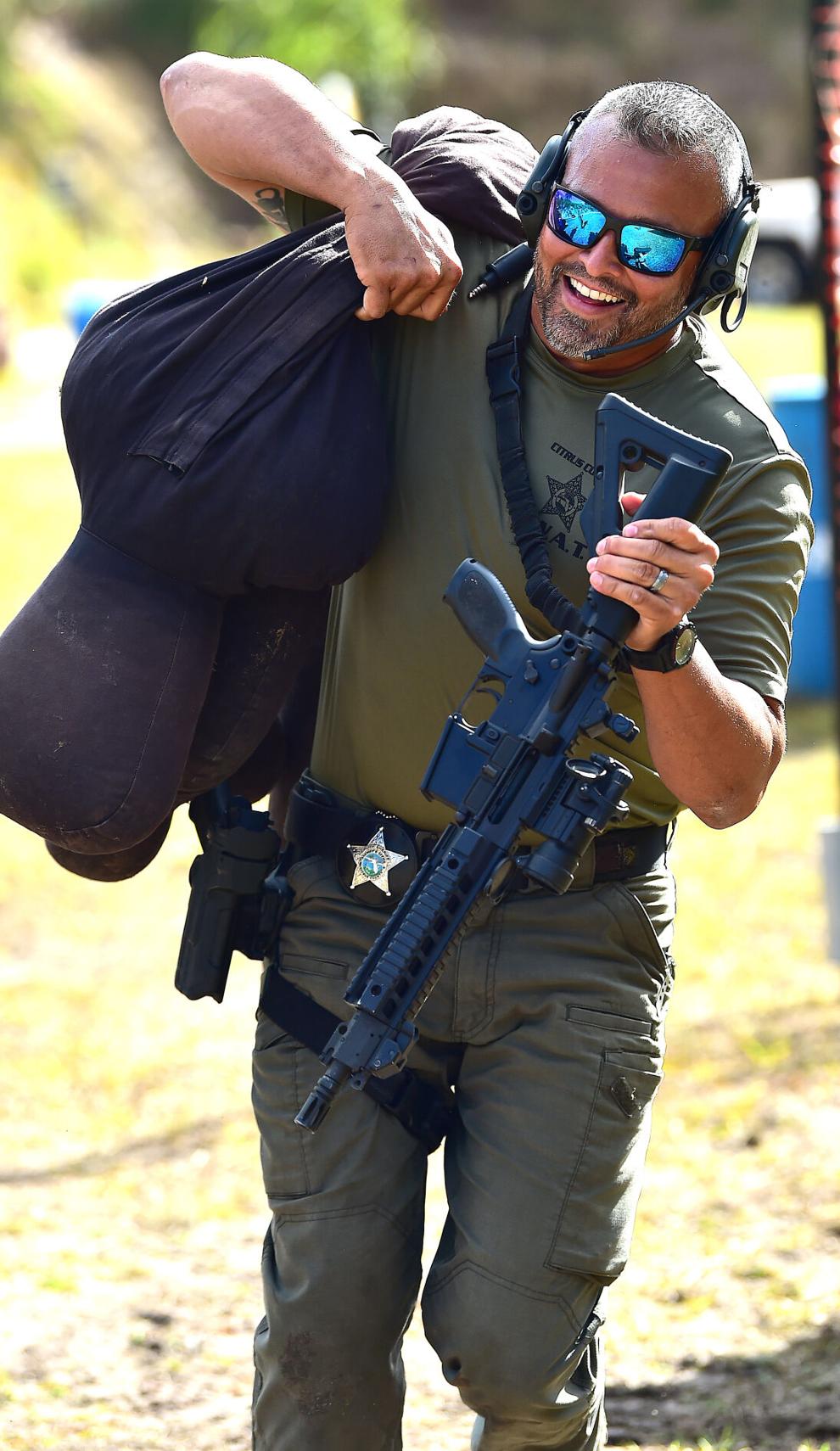 "Every shot counts," Lambert said, "and you can't miss."
SWAT Round-Up's minor and technical rules also teach competitors to stay focused on the stressful task at hand.
"And not trying to jump five steps ahead," Lambert said.
Lambert said the toughest challenge was SWAT Round-Up's serpentine course of roughly 20 obstacles, which kept around 10 teams from finishing.
"For some teams, it's 15-20 minutes; we ran it in 4:44, taking fourth," he said. "It's one of those things the pains really start to set in halfway through, then you have to dig deep and rely on your heart to push through and finish."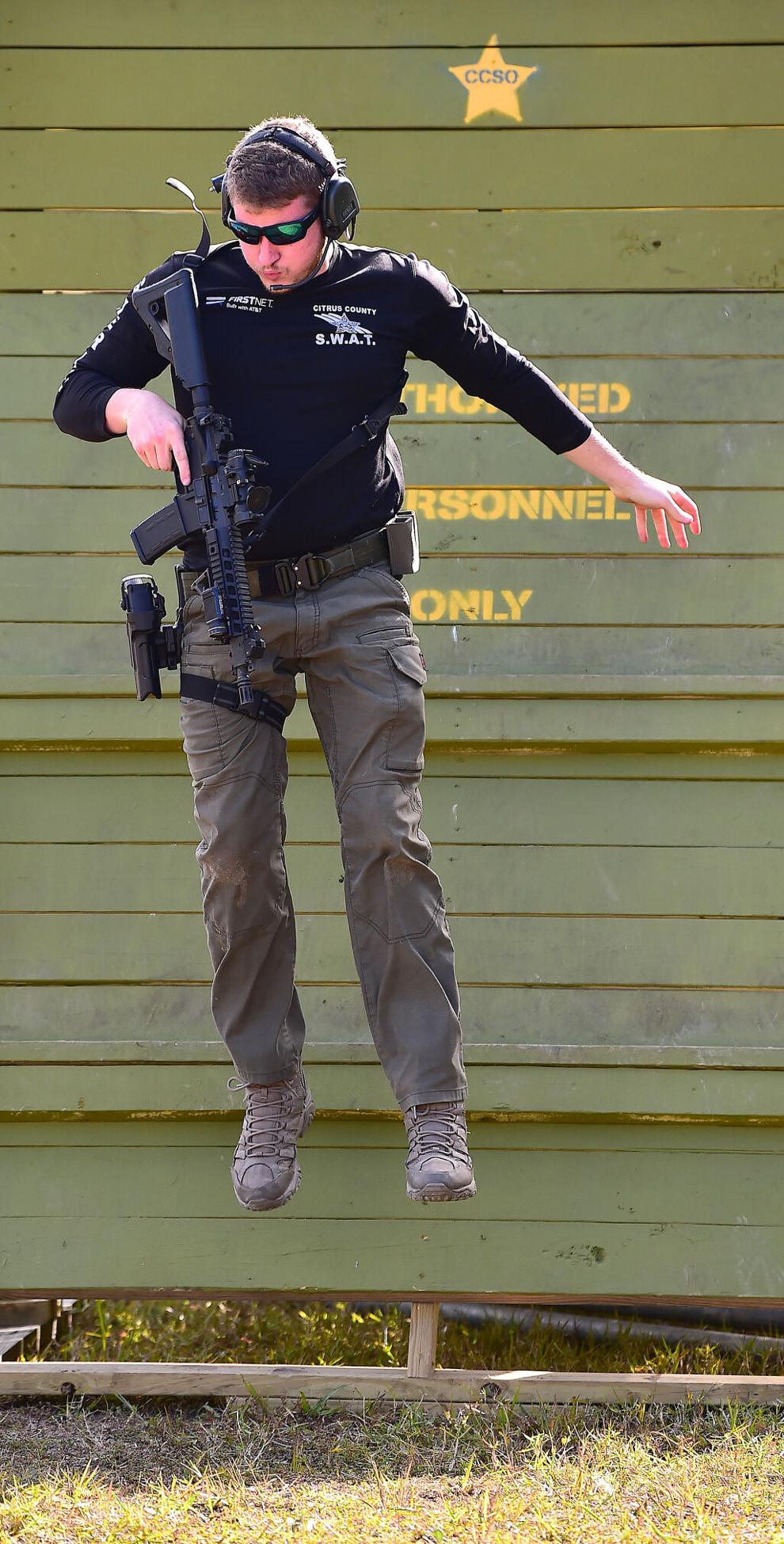 To overcome each challenge at SWAT Round-Up, like they do responding to life-threatening calls, CCSO SWAT members didn't stop supporting one another. 
"That's the best thing they bring to a critical incident," Lambert said, "that teamwork to make sure we get everybody out safe."
It was teamwork, composure and professionalism that helped CCSO SWAT personnel in October 2020 stop a gunman opening fire on deputies in Hernando without exchanging gunfire themselves.
"The situation ended peacefully with no further loss of life," Lambert said.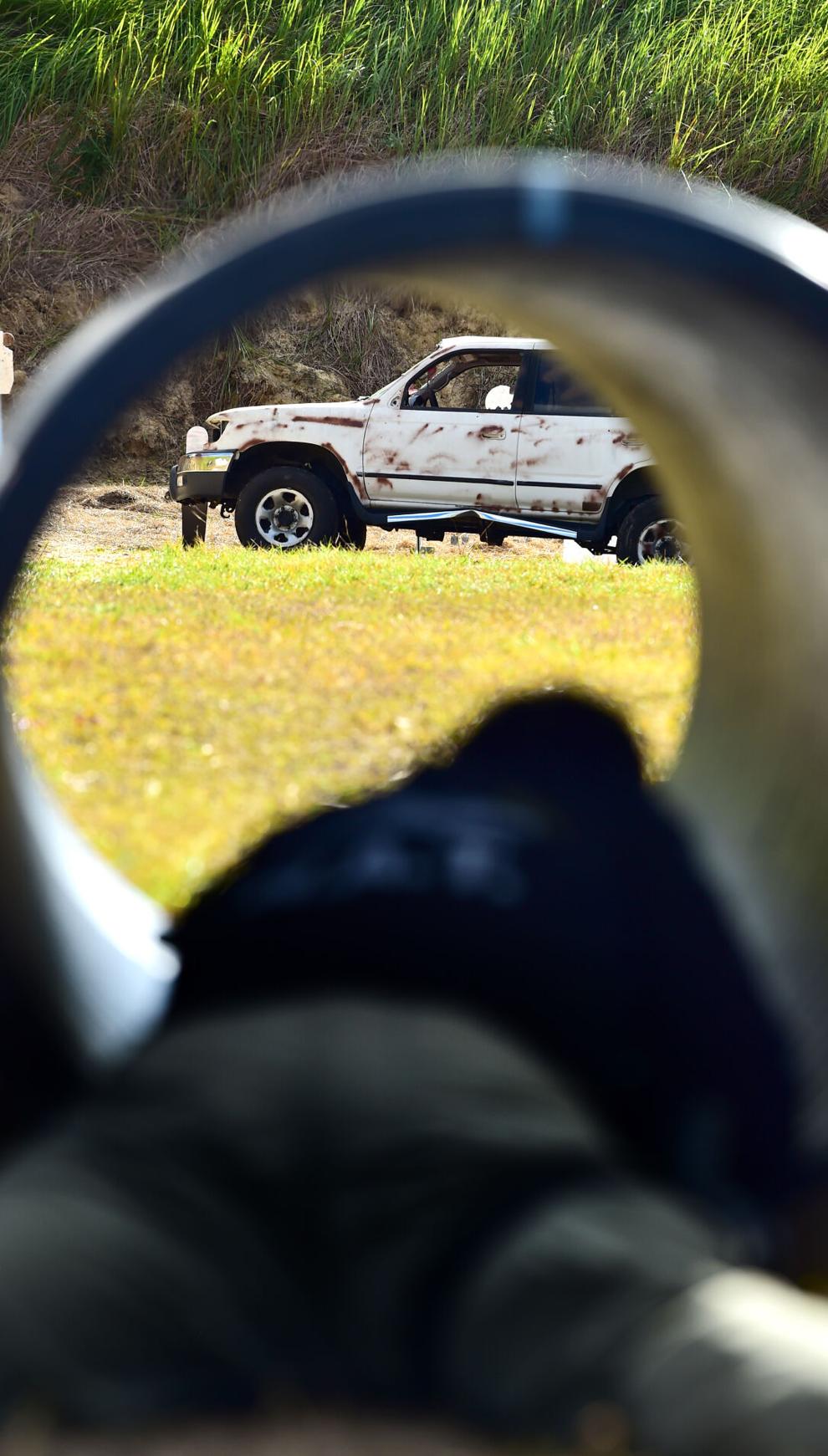 Soon after returning from Orlando, the CCSO SWAT Team resumed its regular trainings. Its members were testing out short shooting courses for patrol deputies to try out during the inner-agency Top Shot tournament in December.
CCSO's SWAT members don't know when they have to respond to a call as a unit during either their normal sheriff's office duties or down time with their families, but they'll be ready when they do.
"Our community at times doesn't think that these type of situations are going to happen here, but they'll happen anywhere," Vitt said. "We're not little Citrus County anymore, and we need a SWAT team to handle those situations and protect the community."