Editor's Note: This story was clarified to state Citrus County Sheriff's Office deputies were first dispatched to Pete's Pier to respond to reports of a missing boat from the marina, before finding the man's body in King's Bay. 
A man's mysterious two-day stay docked at a Crystal River marina ended with locals finding his body aboard a boat he apparently stole.
Citrus County Sheriff's Office deputies were dispatched at 10:20 a.m. Tuesday, Jan. 26, to Pete's Pier, responding to reports of a missing boat from the marina, sheriff's office spokeswoman Jodi Sanders told the Chronicle Wednesday.
Deputies later found the man dead on the boat in King's Bay.
As it has yet to notify the man's next of kin, the sheriff's office has yet to release his identity, Sanders said.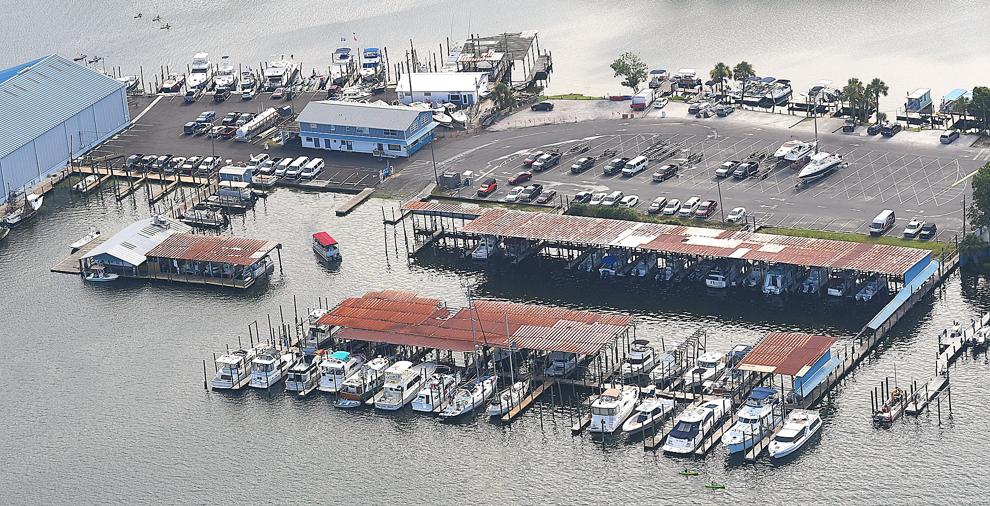 Citing early investigations, Sanders would not provide or verify details surrounding the man's death, of which the cause and manner is being determined by a medical examiner.
"Because of how early we are in this investigation," she said, "there is not much we can confirm."
Sheriff's office detectives have found no evidence of foul play at this time, Sanders said.
Pete's Pier spokesman Zonald Spinks said the man drifted into the marina Sunday morning on a cabined, 27-foot Sea Ray vessel, which was having some engine trouble.
"It seemed to be an early '90s model in decent condition," Spinks said.
Pete's Pier staff allowed the man to dock at the marina for him to fix the boat, Spinks said, and described him as being over 6 feet tall and weighing more than 300 pounds, with a scruffy beard and tattoos covering his arms.
Spinks said the man and his boat remained through Monday morning, when marina staff asked the man for a docking fee, which he paid.
When Pete's Pier employees came to work Tuesday morning, Spinks said, they discovered the man's docked boat sinking with no trace of its captain. 
Moments later, another marina tenant told staff his cabin cruiser was missing; it's rope lines to the dock severed.
Spinks said the boat's owner didn't leave his vessel's keys aboard, leading Pete's Pier staff to think the cut ropes was an act of vandalism and the boat was adrift somewhere in King's Bay.
After around 30 minutes of searching the bay for the wayward boat, marina crews found it behind a waterfront home undergoing construction, Spinks said.
When the Pete's Pier workers approached the vessel, they saw broken glass and a bullet hole in one of its windshields. 
While on board, Spinks said, they found the same man who arrived Sunday slumped over with a gunshot wound to his head, prompting them to call 911.
"They were obviously shaken," Spinks said, adding Pete's Pier offered its troubled workers accommodations to help them, "clearly shaken."