An Inverness man was arrested on multiple counts of battery and assault after a short scuffle due to an argument about a bicycle, according to a Citrus County Sheriff's Office arrest affidavit.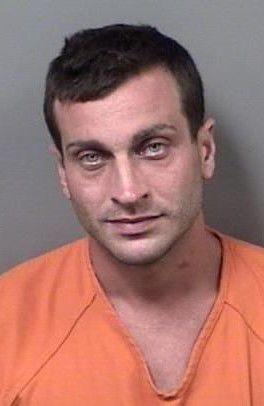 Frank Thomas Petriello Jr. was charged with two counts of battery, one count of assault and one count of resisting a law enforcement officer without violence Sunday.
According to the report, Citrus County Sheriff's office deputies were dispatched to a scene at Petriello's former residence at 7:19 p.m. Petriello's victims alleged he had arrived at the home extremely intoxicated, screaming and cursing, asking where his bike was. The victims advised that Petriello had not lived at the residence in approximately four months.
The report states that Petriello then came after two of the victims while pushing, shoving, hitting and kicking them. A third victim then emerged from the house upon the commotion and advised Petriello to leave, at which time Petriello then stated expletives and began to swing at them.
After a short scuffle, the victim was able to separate themselves from Petriello. A driver of the vehicle that Petriello came in told him to get in the car, at which time the defendant left the scene.
Deputies were then able to located Petriello at a residence at 2908 Jefferson St., where they observed the defendant sitting in the garage of the home extremely intoxicated, emitting the odor of alcohol, according to the report.
Petriello was then handcuffed and escorted to a police vehicle, at which time he became irate and began pulling away from deputies. The report states that Petriello continued to pull away from law enforcement as the arrest ensued. The defendant was then transported to the Citrus County Detention Facility.