For decades, the draw of Citrus County has been its coast: Manatees, clear waters and the fruit of the sea.
In the 1990s, strategists with Citrus 20/20 sought out ways to help regulate the booming tourism industry and implement professional standards.
Discussions then gave rise to the Manatee Eco-Tourism Association, or META, a citizen-run group that's still active today in ensuring best practices for area guides who are often the first points of contact for visitors.
But does Citrus County want to be known just for ecotourism?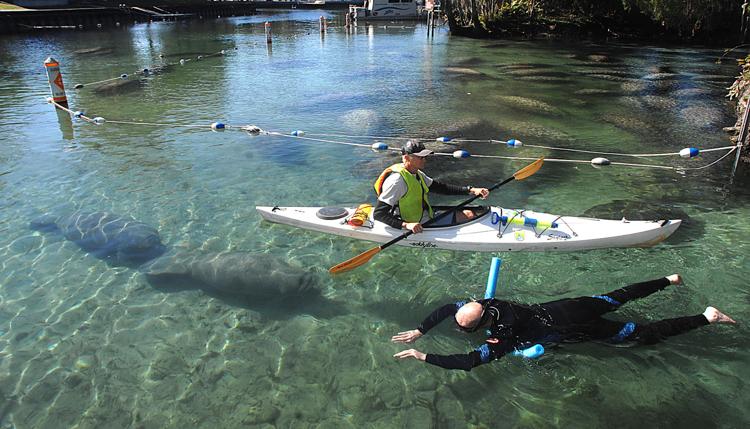 Enter Citrus 2030 and its Tourism, Recreation, and Social Venues Aspiration Group.
"We're excited to be able to focus on the ecotourism successes that Citrus 20/20 had, but kind of expand into these more overarching themes," said group member Veronica Kampschroer, industry relations manager for Discover Crystal River Florida, part of the Citrus County Visitors & Convention Bureau.
Citrus 2030, Leadership Citrus' successor to Citrus 20/20, and its 10 subcommittees are on a mission to get locals and guests talking about what they what they want the county to look like in the next decade.
For most of the day on Oct. 5 at the College of Central Florida's Citrus campus in Lecanto, Citrus 2030 will host its Vision Check, soliciting every bit of public comment it can to better plan for the years ahead — and that goes for tourism and recreation.
"We just want people who are passionate about this specific topic ... to be involved with the visioning process by specifically filling out the survey or volunteering during the Vision Check," Kampschroer said. "Whatever comes out of this needs to be the voice of Citrus County and not the voice of one person or organization."
"We want the community to develop actionable items ... so we really can pinpoint what exactly we're looking at going forward," added Cross, who works in administration at the Citrus County Tax Collector's Office. Cross' boss, Tax Collector Janice Warren, spearheaded Citrus 20/20 and is doing the same with Citrus 2030.
Along with soliciting ideas that'll keep strengthening the county's defined tourism trades, Kampschroer and Cross want people to have a say on what group and leisure amenities should be in the county.
Hence their subcommittee's name: Tourism, Recreation, and Social Venues.
"We do feel that anywhere from younger children, to young adults and even further, the community has expressed a need for additional things in the county to keep them here," Cross said.
That doesn't just go for visitors, or who the county considers anyone staying locally for less than six months, it goes for natives and their families the county wants to retain.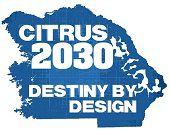 "We want to make sure that people who are growing up in this community ... want to stay in Citrus County because it's a dynamic place with things to do and see on the weekends or on our off-time," Kampschroer said. 
Kampschroer and Cross said their roles in Citrus 2030 are not just strengthened by what they do for a living, but because they live in the county and plan to stay in the county.
"We are of the millennial age group that doesn't want to leave here," Kampschroer said. "We don't want to be one of the statistics of people who leave and don't come back, we want some of those opportunities."
"We have a vested interested in our community; we're passionate about it, we grew up here," Cross said. "It means a future in Citrus County."