A Beverly Hills resident and Citrus Memorial Hospital nurse faces a capital-felony offense after local authorities jailed him for sexually abusing a young girl over the course of several years.
Garie Caluza Vergara, 45, was arrested Tuesday, Jan. 11, on charges of sexual battery of a person younger than 12 years old, and lewd and lascivious molestation of a person younger than 12 years old.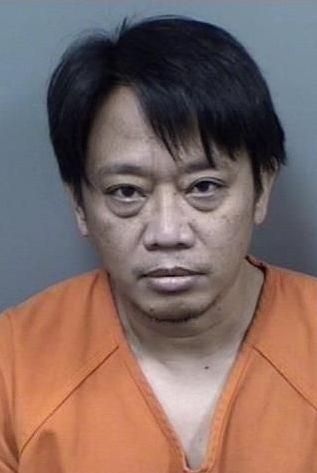 Vergara's bond was set at none.
According to Vergara's arrest report, obtained Thursday, the Citrus County Sheriff's Office Special Victims Unit received information Tuesday about Vergara abusing a 10-year-old girl.
During an interview with investigators, the girl said Vergara abused her roughly 22 times dating back to when she was around 5 years old, with the latest incidents occurring earlier in January. No abuse happened on hospital grounds.
When questioned at the Citrus County jail about the allegations, according to his arrest report, Vergara asked for a lawyer.
If convicted of sexual battery, Vergara must serve a life in prison.
Citrus Memorial Hospital spokeswoman Katie Myers told the Chronicle on Thursday, "after being notified of the charges, this individual was suspended pending the outcome of the investigation."
Myers would not say how long Vergara has worked at the hospital in Inverness.
Sheriff's office detectives also contacted the nearest Philippine embassy to inform officials there about the arrest of Vergara, who's a citizen of the Southeast Asian country.