For hours every day, Dr. Riccardo De Girolami sits in a darkened room in front of a bank of high-definition computer monitors for a sole purpose: to find the smallest traces of breast cancer and at the earliest possible stages.

The radiologist reads the images with the speed and accuracy that only 35 years of experience makes possible.
Five years ago, detecting breast cancer took a leap at Inverness Medical Imaging, which already had state-of-the-art imaging equipment.
It now offers 3D mammograms, also known as digital breast tomosynthesis or three-dimensional mammography. The machine essentially takes a three-dimensional image of the breast and allows De Girolami to read slices of the images, making his way through the breast like turning pages of a book, looking for abnormalities. That's in contrast to traditional 2D images that look like x-rays.
"It's incredible," De Girolami said of the new technology, increasing the ability to detect breast cancer nearly 30%.
The technology is so promising, the Inverness imaging center performs combination 3D and 2D on all its patients, regardless of whether the patients' health insurance pays for the more sophisticated procedure.
But along with the improvement in detecting breast cancer, the new imaging also resulted in more false positives in which the results led to more unnecessary tests and biopsies.
De Girolami said it's a fair trade.
"I'd rather have false positives than false negatives," he said. "Why wouldn't you do that? It's dramatically better than you…used to have."
Peering through slice after slice of breast image allows the radiologist to stop the clock on the cancer's growth and detect it earlier than previous technology allowed.
"The smaller the cancer is, the smaller (the less the spread)," he said. "You're saving a woman's life."
The JAMA study also found a statistically significant reduction in the rate of women being recalled for more tests when 3D imaging was used. There were 107 recalls per 1,000 screenings following 2D imaging versus 91 per 1,000 for a combination of 2D and 3D imaging, the researchers reported.
By 2018, there were more than 4,000 healthcare facilities in the US that offered 3D imaging and the American College of Radiology estimates that about 30% of mammography units installed in U.S. hospitals and imaging facilities now have 3D capabilities.
De Girolami said the price has also dropped from about $500,000 seven years ago to $300,000 now.
"It's dramatically affected how we read images," he said.
De Girolami reads between 25 – 30 mammograms daily. Each set of mammograms is made up of 72 slices of images. He also compares the images of the breast to images taken the previous year to look for changes.
He said that it's "extremely rare" that a radiologist now misses a cancer from one year to the next, he said.
Despite the advances in the technology, the 3D imaging cannot detect cancers smaller than three to five millimeters. And unless it's a fast growing cancer, that makes it at least a few years old when doctors detect it.
Inverness Medical Imaging charges patients $110 for mammograms and for staff to analyze the results. During the month of October, Breast Cancer Awareness Month, the facility is cutting the price in half to encourage women to have mammograms. Citrus Memorial Hospital is also halving its prices.
About 33 million screening mammography exams are performed each year.  
In 2019, an estimated 268,600 new cases of invasive breast cancer are expected to be diagnosed in women in the United States. Another 62,930 new cases of non-invasive breast cancers are also expected, according to BreastCancer.org.
Nearly 42,000 women in the U.S. are expected to die in 2019 from breast cancer. The death rates have been decreasing since 1989. The decrease is thought to be the result of treatment advances, earlier detection through screening, and increased awareness, according to BreastCancer.org.
As of January 2019, there are more than 3.1 million women with a history of breast cancer in the U.S. This includes women currently being treated and women who have finished treatment.
Word is spreading about the 3D imaging, said radiation oncologist Dr. C. Joseph Bennett, with the Robert Boissoneault Oncology Institute in Lecanto.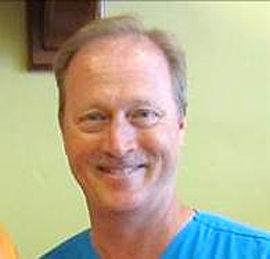 Women with a history of breast cancer who are getting their follow up mammograms after treatment, want the 3D level of imaging.
They ask whether the facility he is sending them to has 3D mammograms, he said.
"In the past two years the number of women inquiring whether they have 3D has exploded," Bennett said. "It absolutely makes sense. You're going to get better analysis."
Bennett does not perform and analyze 3D mammograms, but rather plans out and performs the radiation treatment. He thinks the false positives are a price that is more than made up for by the better accuracy of the 3D imaging.
Bennett predicts that as radiologists get more experience reading the 3D images, false positives will decrease.
"And we already have false positives (with 2D mammograms) now," he said.
The reason for better imaging and earlier detection comes down to time and size, Bennett said, "because the smaller the tumor is, the better for everybody."