Merry Christmas, manatees: Another big swath of King's Bay's bottom is now clear of muck and covered in eelgrass.
Save Crystal River Inc. and its contractor Sea and Shoreline recently announced their crews have finished restoring another 8 acres of residential canals in Crystal River's bay.
Backed and funded by local officials and state lawmakers, the grassroots organization's four-year-old cleanup project has restored more than 20 acres of King's Bay back to their natural state: gardens of native eelgrasses on sandy bottoms, which serve as natural fisheries and salad bars for overwintering manatees.
It's SCR's goal to rehabilitate 72 more acres before Crystal River's 100th birthday on July 2, 2023.
"We've had tremendous success from our community. ... We've just had wonderful support from everybody," SCR Executive Director Dr. Michelle Sivilich said. "This is quite an undertaking."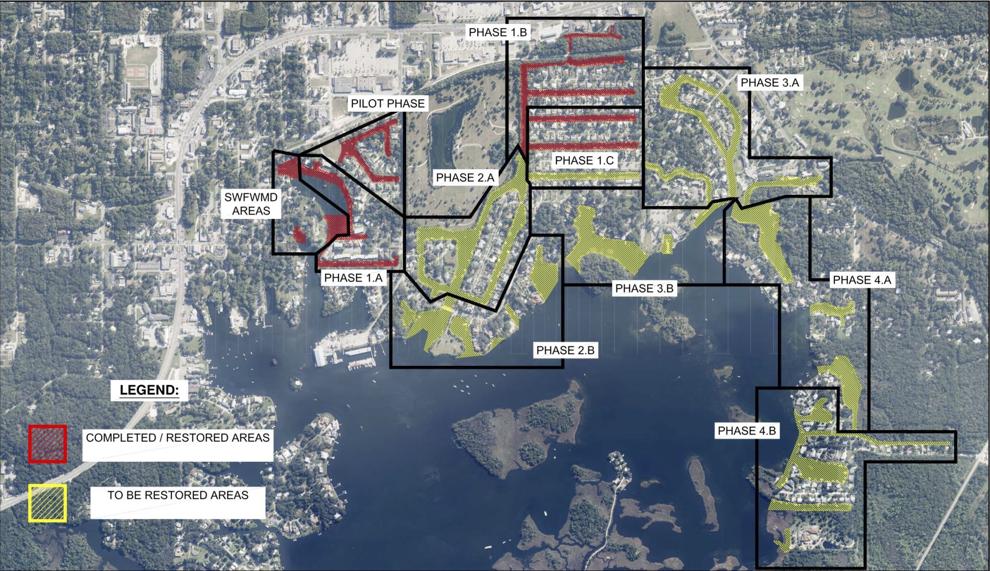 SCR restores sections of King's Bay between March 31 and Nov. 15 so its in-water work doesn't conflict with the migration of manatees seeking out the stable, relatively warmer waters of the area's springs.
Since SCR's pilot phase in 2015, its partners Gator Dredging and Adams Construction have sucked out more than 100 million pounds of Lyngbya and other invasive vegetation, unclogging more than 400 total spring vents in the bay.
These vents are essential to maintaining healthy water quality and balanced ecosystems, Sivilich said, adding this year's cleanup phase reopened more than 220 spring vents.
Roughly 24,000 tons -- 48,000,000 pounds -- of gunk were removed this cleanup season, according to Sivilich.
"It was just a resounding success," Sivilich said.
Once unwanted muck is vacuumed from the bay and its accompanying water is filtered of microscopic particles and returned, workers with Sea and Shoreline machine- and hand-plant Rockstar eelgrass — named for its durability — into the freshly uncovered sand.
Roughly 20,500 eelgrass plantings were transplanted this year in the 8.05 acres of canals restored between Paradise Point Road and Three Sisters Springs. When newly planted, the eelgrasses are enclosed in cages so they can establish themselves and spread before being munched on by manatees.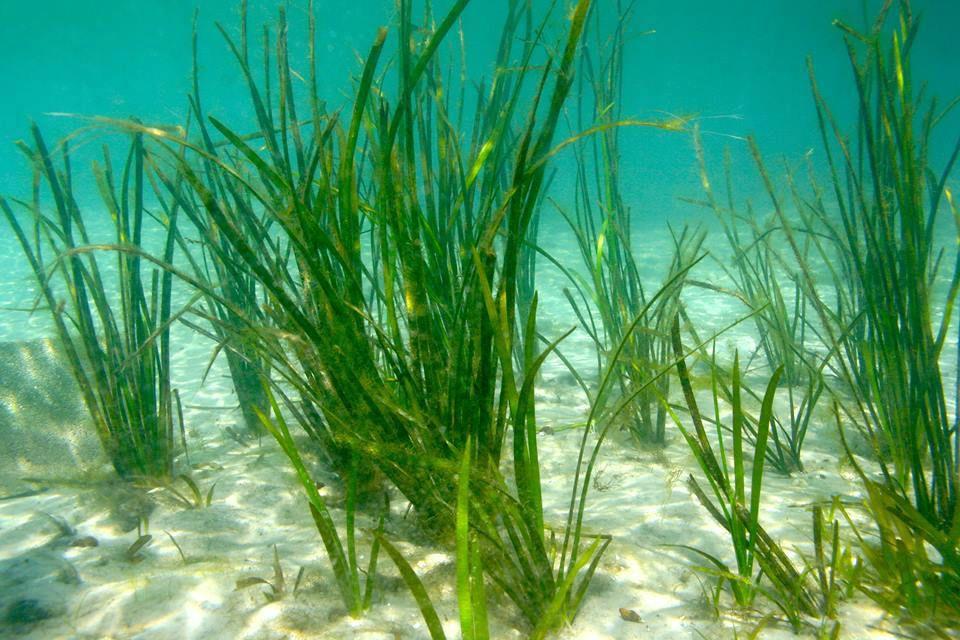 Sivilich said project-wide, almost 80,000 plants have been sown across 20 acres of King's Bay. 
The eelgrasses have been so resilient to manatee predation and water salinity that they now number well over 10 million plants in SCR's 3.41-acre pilot project site. The plot is also reportedly teeming with marine life drawn by the vegetation.
"It's hit its stride, and it looks gorgeous," Sivilich said.
Howard Miller, vice president of Adams Construction's Marine Division, said he's thankful of how courteous and accommodating Crystal River residents affected by his canal work have been.
"They were so great, great to the workers, great to us. When we needed a little something, they were there to help out," Miller said. "They've been just fantastic and that's what we need ... it makes the job go a lot smoother and easier."
Miller said it will take his crews until mid-December to put their work site back to normal, with new grass and trees.
Miller's trucks have been hauling out mounds of leftover Lyngbya and other contaminants from his site to a private farm off West Venable Street to be used as fertilizer base for a grass field.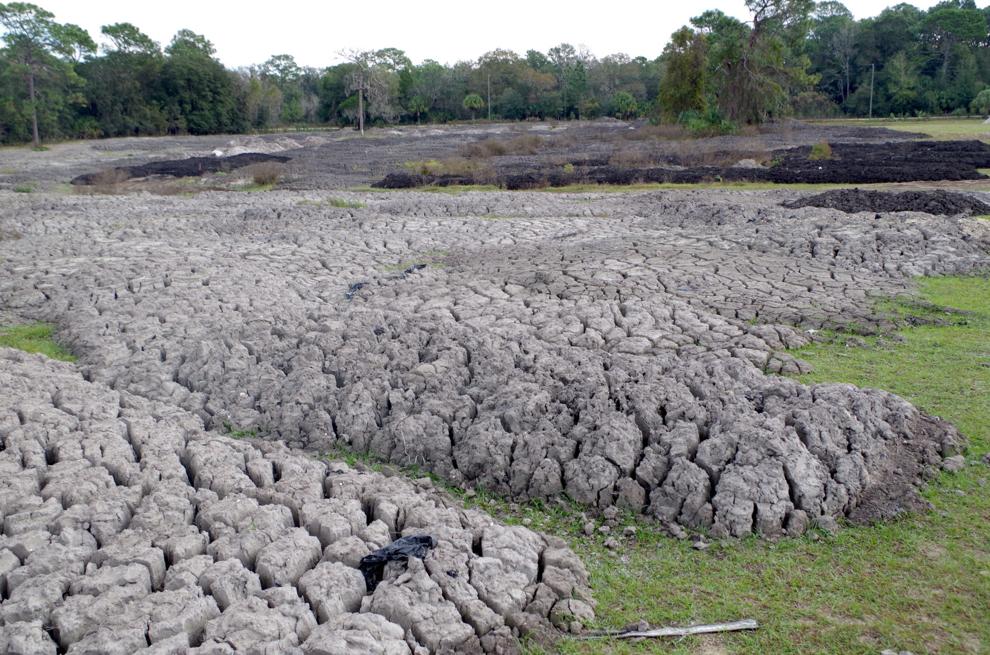 SCR has been gearing up next year's restoration phase, which focuses on coves around Shatz Island and canals leading up to Three Sisters Springs.
Sivilich said SCR is working to obtain a 15-year permit from the U.S. Army Corps of Engineers and Florida Department of Environmental Protection to clear out that section and four others in southern King's Bay.
Officials with the U.S. Fish & Wildlife are also reviewing SCR's request to use its Shatz Island property, also known as Paradise Point, as a staging area for the years ahead, Sivilich said.
SCR is also offering to assist the federal wildlife agency with removing exotic plant life from the 2.27-acre plot and improving its shoreline.
"We'll be putting the island back to where we found it," Sivilich said. "If we don't have a place to work, that's a huge part of the area we won't be able to clean."
Residents living near Shatz Island's entrance have expressed concerns over SCR's proposed use of the conserved land, but SCR is working with them to ease worries.
Sivilich said SCR is on pace in reaching its ultimate deadline, but it could go slower or faster based on how much money donors and the state Legislature give. 
"It all depends on how much money we get," Sivilich said. "We're hopefully in the home stretch."