Florida's black bears are packing on weight to hibernate for the upcoming winter months, putting the omnivore on the hunt.
Their menu of choice usually has them dining in the wild, but sometimes bears like tasting what humans have to offer, placing the two species in close and sometimes threatening contact.
Bear experts with the Florida Fish and Wildlife Conservation Commission (FWC) have several pointers to share with homeowners about how to keep the curious creature away from properties.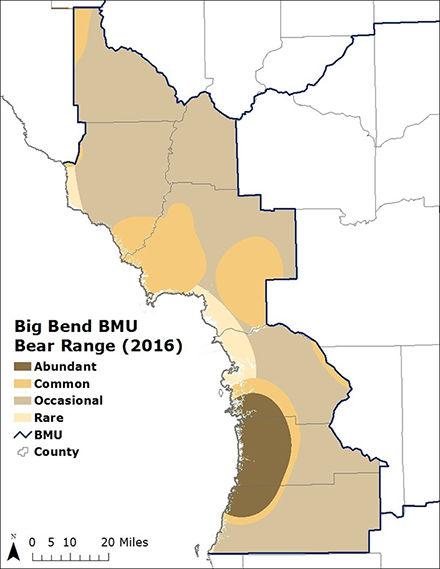 In FWC's seven-county Big Bend Bear Management Unit, or BMU, which covers Citrus County, there have been 487 calls to report bears between 2010 and 2018, with 2017 being the highest at 189 calls, according to FWC.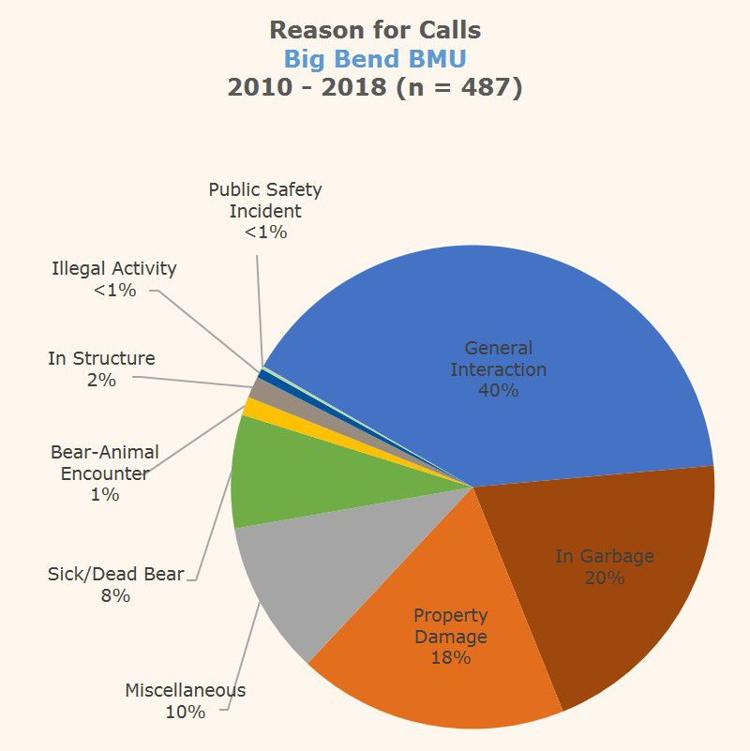 First, and while it might seem obvious, don't feed bears or leave food out for them on purpose. Think someone is attracting bears? Call FWC's Wildlife Alert Hotline at 888-404-3922.
FWC's hotline can also be used to report sick, injured or dead bears.
Here are some other tips from FWC:
When it comes to trash pickup, put it out that morning and not the night before.
Protect gardens, bee gardens, compost mounds and livestock with electric fencing.
Feed pets indoors or bring food dishes inside after feeding.
Clean grills and store them in a secure place.
Pick ripe fruit from trees or pick up fallen fruit from the ground.
Remove wildlife and bird feeders or make them resistant to bears.
Motorists also need to be careful and slow on the roads where bears are no strangers, especially this time of the year as they search for food.
FWC warns drivers to be watchful around dusk and dawn, and where forests border either side the road. Bear-crossing signs will signal when drivers are entering a bear hot spot.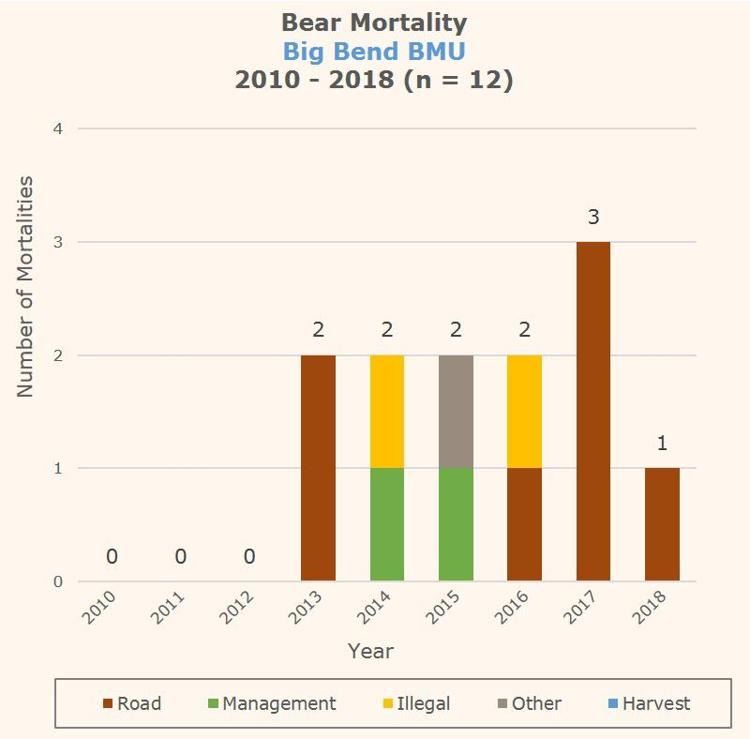 According to FWC, seven out of the 12 reported bears death from 2013 to 2018 in its Big Bend BMU have been due to vehicles.