One can't say President Donald Trump doesn't promote unity, because the Citrus Coffee Coalition wouldn't exist without him.
The coalition's Facebook page states a simple mission: "A group of folks fed-up with Trump's lies, corruption, obstruction, national security risks etc, etc, etc."
And now the coalition, started just five months ago as a political support group for like-minded people, finds itself with a local cause that its members say reflects the angst throughout the country.
"It's an open sore and they put salt in it," Charlotte Johnson said, "and the whole country saw that they did that."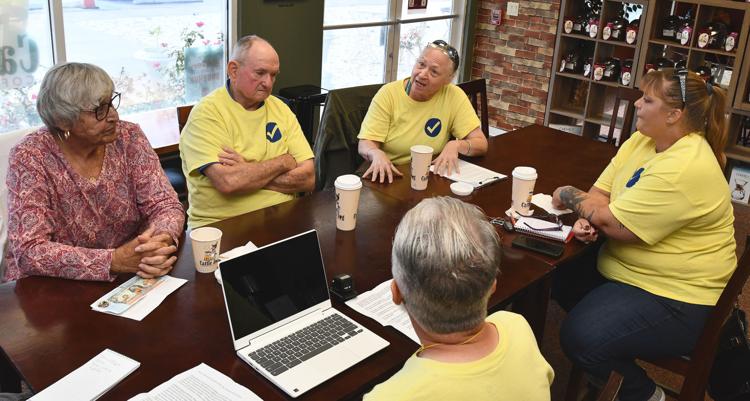 "They" are Citrus County commissioners, particularly Scott Carnahan and Ron Kitchen Jr., who have placed Citrus in the national spotlight by denying a $2,700 annual online subscription for the New York Times that would provide digital access for 70,000 library card holders.
Carnahan's remarks on Oct. 24 that the Times is "fake news" and "I don't want the New York Times in this county," combined with Kitchen's criticizing the critics at the board's  Nov. 5 meeting, has rallied this group's small, but growing membership.
"This has become a bellwether event," Elissa Malcohn, 61, said.
It started out five months ago as a small batch of people who would see each other at protests. Now membership tops 120 — and it's picked up by 20 percent in the past two weeks, said co-founding member, Dale Pray.
The group consists of Democrats, moderate Republicans, no-party voters, all with a common anti-Trump theme.
Some, like Pray and Christine Crabtree were longtime Republicans who started to see changes they could no longer abide by.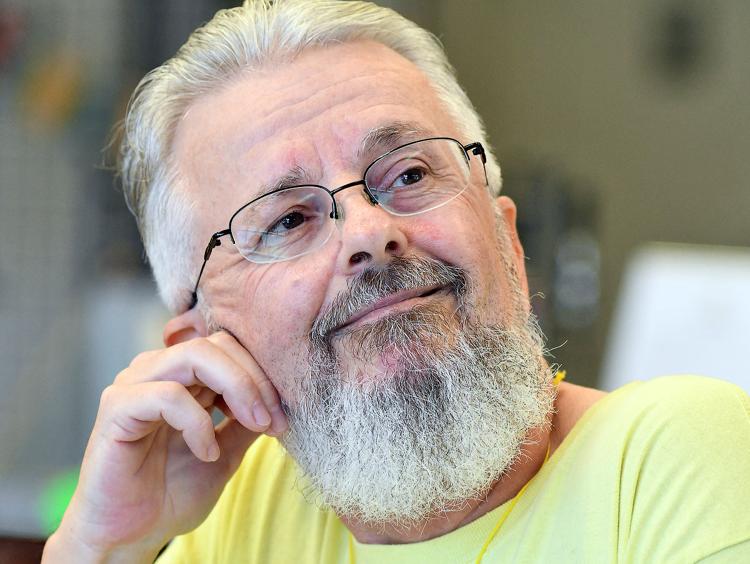 "My father's Republican Party has gone through severe transformation in the last 10 years," Pray, 64, said. "It started with the Tea Party. Trump has gutted it. It's no resemblance to the Republican Party of old."
Crabtree, 49, said he left the party in 2007 and now is an NPA voter.
"I really noticed the change, a shift, from what I was used to," she said. "Instead of attacking policy, they were attacking individuals."
So they started gathering at Cattle Dog Coffee Roasters in Inverness to share their concerns.
"It wasn't to plan anything," said Malcohn, who lives in Beverly Hills. "We just wanted to get together to comfort each other."
• • •
The Times issue brought Pray, Malcohn and a few others to the Nov. 5 meeting. Sporting yellow T-shirts with the symbolic ballot box check mark on the front and "VOTE" on the back, coalition members spoke their piece and were critical of commissioners.
What they didn't expect was to face the wrath of Commissioner Kitchen when some got up to leave following public comment.
"See this is what we do. We come up and yell at us and then you guys, if we say something you don't want to hear, you get up and leave," Kitchen said during the meeting. "Thank you for your 'civics lesson' today in how we participate in government. There you go!"
Coalition members thought Kitchen's comments were out of line.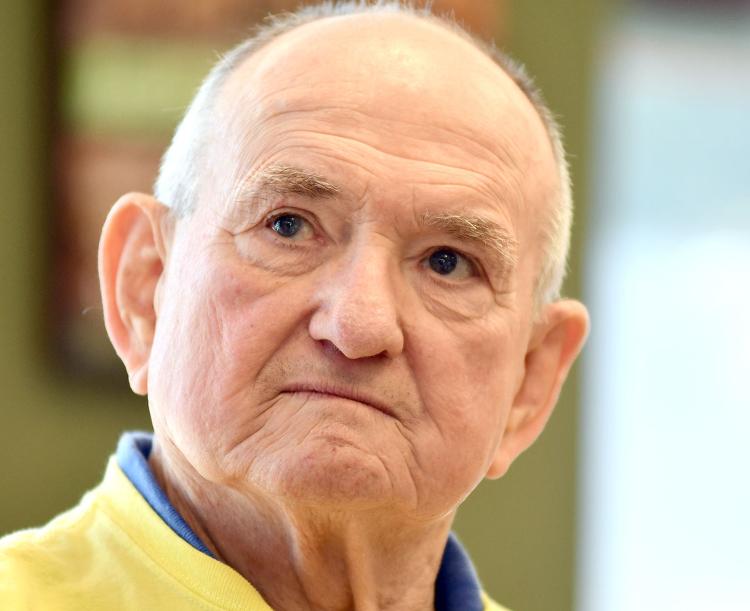 "I have a right not to listen to his speech, too," Larry Johnson, 81, of Citrus Springs, said. "When I walked out, I knew it made him angry and that's the kind of person he is. I merely got up out of my chair and left. He didn't know if I had to go the bathroom, or what."
They acknowledged that booing a woman with an opposing view was rude — "Shame on you!" Kitchen said, chastising the audience — Malcohn said there is nothing wrong with it either.
"If I were up there speaking and I said something, and a bunch of people booed me, that's their right," she said. "If people don't agree with what I'm saying in a public comment, it is their First Amendment right to boo me."
• • •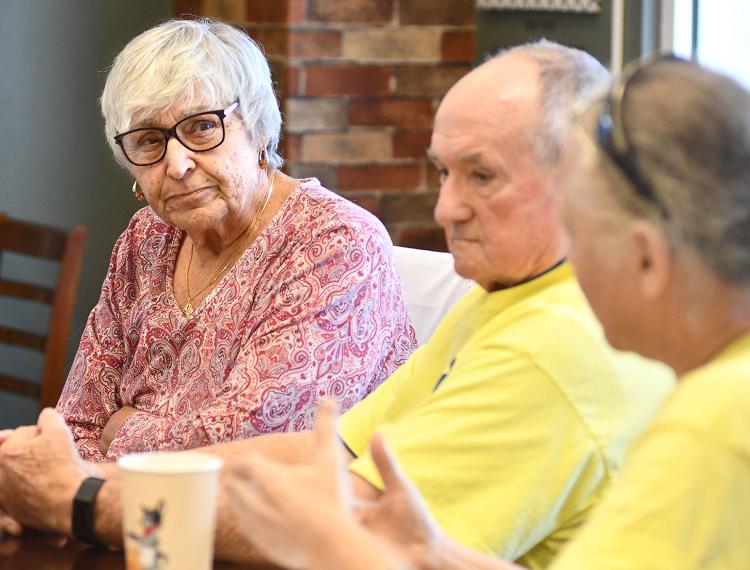 Through all this, the coffee coalition has learned something about the county's political balance. Despite Commissioner Carnahan's statement that commissioner were "unanimously" elected by conservative Republicans, Malcohn researched records to find that Republicans have just under 50 percent of the county's total voter registration, and the rest is split among Democrats and NPAs or members of minor parties.
She and others feel energized even more so to get their message out.
"We go out and wear these shirts to let people know they're not alone," she said. "They realize there are other people like me. I can take comfort in this and perhaps be more of a participant, because it doesn't seem as hopeless as I thought."
Perhaps, they acknowledged, the local issue has awakened their voices.
"Those of who have been quiet in the past," Malcohn said, "might not be so quiet."